Yusuf/Cat Stevens Releases 'Bitterblue²' From Deluxe 'Teaser And The Firecat'
The new version will feature on the Super Deluxe Box Set edition of the classic album, to be released on November 12.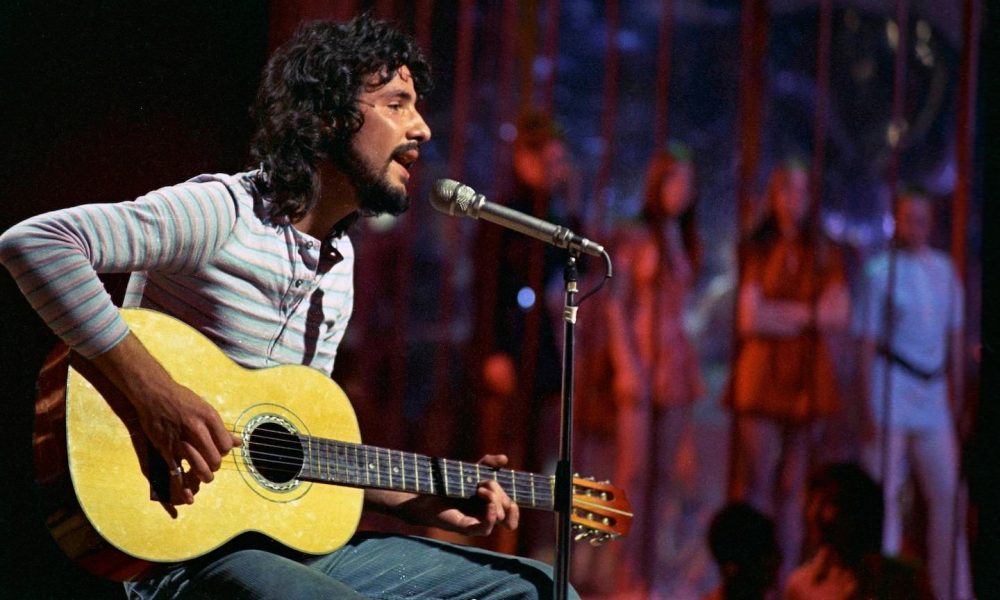 Yusuf/Cat Stevens has released the new single "Bitterblue²," a newly-recorded version of the track from his 1971 album Teaser and The Firecat. It will feature on the Super Deluxe Box Set edition of that classic, to be released on November 12.
Fifty years on, the new rendition of the song has Yusuf working again with the producer of the original album, Paul Samwell-Smith, and longtime guitarist Alun Davies. The recording maintains the momentum of the original in its rhythm and driving acoustic guitars and, with the famed singer-songwriter now taking the vocal an octave lower, "Bitterblue²" assumes new gravity, wisdom and conviction.
Lyrics such as "I've been running a long time/Summer's come and gone/Drifting under the dream clouds/Past the broken sun" now take on a sense of reflection about the changes and progressions in Yusuf's own life, and his unchanging efforts to make the world a better place.
The song's narration tells of a traveler, hurt, slightly bitter and bruised by the trials of life, striving to recapture the eternal hope of youth while accepting the progression into the next life. The lyric exudes a sense of passing the lantern of wisdom on to new generations who will keep the flame alive. You can hear the new version of the track below.
Teaser and the Firecat was Cat Stevens' third LP for Island Records, on A&M in the US. It was the record that elevated him to superstar status, featuring such signature hits as "Moonshadow," "Peace Train," and "Morning Has Broken." In later years, fresh appreciation of the album came as "The Wind" was featured in Wes Anderson's Rushmore and in Cameron Crowe's Almost Famous.
The new Super Deluxe Edition of Teaser and the Firecat is presented in a new version of Yusuf's original artwork, and includes 41 previously unreleased audio tracks and 21 live video performances on disc for the first time, among an entire CD and LP of studio demos and alternate mixes. It also includes a 44-page, 12" soft-cover replica of the book named after the album, handwritten and illustrated by Yusuf in 1972, and now with text in 10 languages; and a 108-page hardcover 12" essay book, plus many other rarities across 4CDs, Blu-Ray, 2 LPs, and 7" vinyl.
The new edition, presented in a rigid clamshell box, is the latest in a series of extended boxsets of Stevens' work, so far also including Back To Earth and Mona Bone Jakon. The augmented sets have the direct involvement and direction of Yusuf and his son Yoriyos, who curates and designs each one.
Pre-order the 50th anniversary Super Deluxe Edition of Teaser and the Firecat, which will be released on November 12.