Hyde Park, 5 July 1969: A Moment That Defined The Rolling Stones
The Rolling Stones' 1969 Hyde Park concert in 1969 has become the stuff of legend: a gig that helped define the band during a moment of crisis.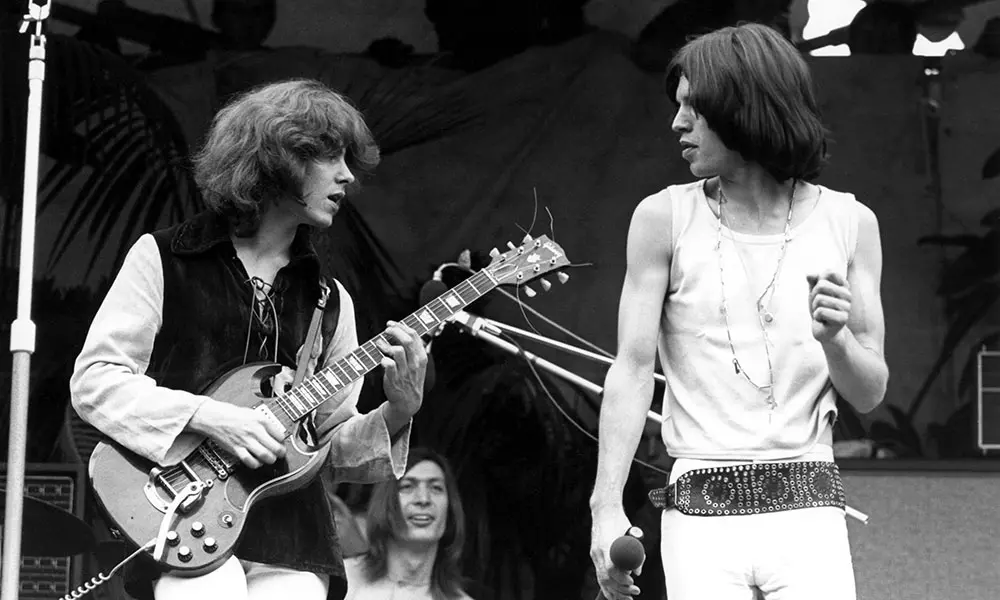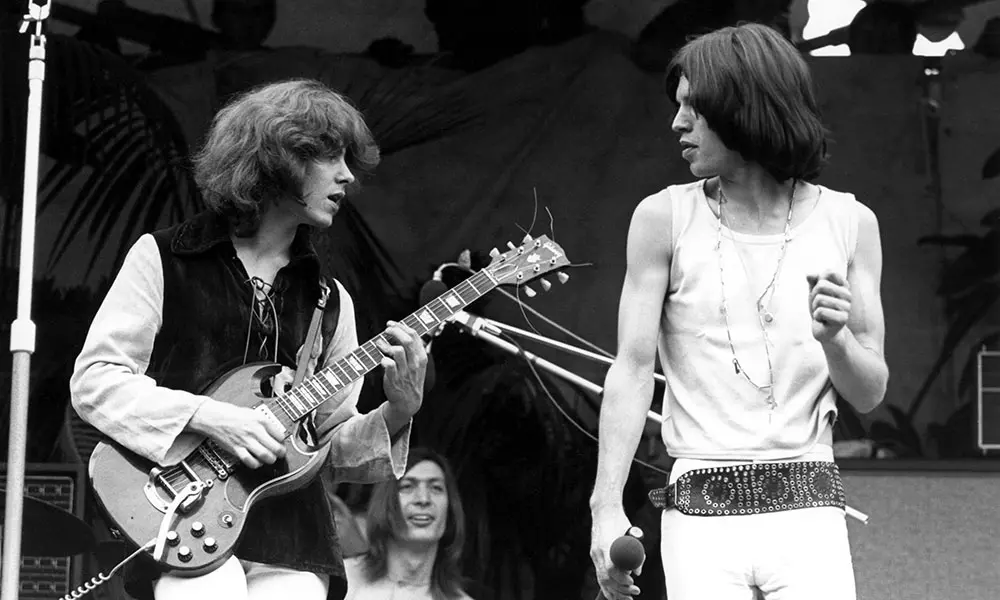 At Hyde Park, on 5 July 1969, at 5.25 pm in the afternoon, there was a moment that has defined The Rolling Stones.
"The greatest rock and roll band in the world. They're incredible; let's hear it for the Stones!"
It was the first time they had been branded as such, and today that single phrase and 'the Rolling Stones' are completely interchangeable.
It was Sam Cutler who worked for Blackhill Enterprises, the company that staged the first free concerts in Hyde Park, who stood on stage and said the simple line as he looked out on anywhere from 250,000 and half a million people,
The Stones' appearance in 1969 was not the first rock concert in London's famous park, far from the last, probably not the best, but it's the concert that everyone talks about. Ask anyone of a certain age if they were at the Hyde Park concert and they will instantly know which one you're referring to. There were many things that made it both unique and special – not least the death, two days earlier of former Rolling Stone, Brian Jones. It was also the band's first concert in almost two years and the debut of guitarist, Mick Taylor who joined as Jones's replacement, a month or so earlier.
After the band came on stage, Mick Jagger, wearing the famous Michael Fish Greek-inspired white voile 'dress'. "Alright! Ok now listen," said Mick. "Will you just cool it for a minute 'cos I really would like to say something for Brian. I'd really dig it if you would be with us while I do it. I'd like to say a few words that I feel about Brian… I'm going to say something written by Shelley.
Peace, peace! he is not dead, he doth not sleep -–
He hath awakened from the dream of life -–
'Tis we, who lost in stormy visions, keep
With phantoms an unprofitable strie…
Adonais by Percy Bysshe Shelley (1792 – 1822)
As Mick finished reciting the poem, Tom Keylock, the band's road manger released over 3,000 white butterflies, a gesture that cost the band £300, but one that along with Mick's 'dress' has helped define the concert. When the band played Hyde Park in 2013, Mick wore a blue jacket covered in a white butterfly motif.
It was seven years, almost to the day, since The Stones first ever gig, six since their debut single, and five since they began conquering the world. The Stones' appearance in 1969 was not the first rock concert in London's famous green space, Pink Floyd headlined the first free gig a year before, and several other bands followed, including Eric Clapton and Steve Winwood's short-lived, Blind Faith, in June '69, watched by Mick Jagger and Marianne Faithfull.
"When Blind Faith did it, they set this stage in the middle of the grass, put the drums and amplification on it and everyone turned up and went around it," Charlie Watts remembered in 2013. "When we did it, we had a Mickey Mouse little stage, a tiny thing on metal scaffolding, drums, bit of backdrop for Mick with his white dress on, and everybody just came. Now, of course it's a proper enclosed area."
But the Stones' show is the one that everyone talks about. Ask anyone of a certain age if they were at the Hyde Park concert, and they'll instantly know which one you're referring to.
Then it was time for them to play. Their opener, somewhat surprisingly was – 'I'm Yours and I'm Hers' – it wasn't even a Stones' song, but one written by Texan albino blues guitarist, Johnny Winter, that featured on his debut Columbia album that had only been out only for a month. Keith had bought it back in June and it was his suggestion that they opened the show with it. It was the one and only time the band has ever performed it on stage.
Next up was another first, the first time the Stones ever performed 'Jumpin' Jack Flash' on stage, although it at least it was very familiar to the crowd, having topped the charts for a couple of weeks the previous summer. On their tour of the US in the autumn of 1969 it became their usual opener. Don Covay's 'Mercy Mercy' was another less than obvious choice given that it was recorded way back in May 1965 that showed up on Out of Our Heads. Neither 'Stray Cat Blues' nor 'No Expectations' had ever been performed live before, having first appeared on Beggars Banquet.
Another first live performance was 'I'm Free', another track from Out of Our Heads, which they had never performed live before. 'Down Home Girl' was the oldest number in their set, having been recorded in late 1964 and released on the band's second British album. From an old song they moved to a very old song, a cover of Robert Johnson's 'Love in Vain' which he had recorded way back in 1937. However, it was a new song for the band as they had only recorded it a few months earlier; it appeared on Let it Bleed that came out at the end 1969.
'Loving Cup' was a new Mick and Keith song, which they had been working on in the studio; it finally made it onto Exile on Main St in 1972. They followed with 'Honky Tonk Women', their new single, and next came 'Midnight Rambler', which became the opening track of side 2 of Let in Bleed; in some press reports of the Hyde Park gig it was referred to as "The Boston Gambler".
'Satisfaction' was the only survivor from the Stones' last tour in April 1967; then. 'Street Fighting Man' preceded 'Sympathy For The Devil', which were both off of which were from Beggars Banquet. For their closing number the Stones were joined on stage by Ginger Johnson's African Drummers; Johnson was a veteran of the London jazz club scene.
Sam Cutler's introduction of 'the Greatest Rock 'n' Roll Band in the World' was spontaneous and has become entirely appropriate and synonymous ever since. Cutler used it to introduce them throughout their US tour later in the year and it can be heard on Get Your Ya Yas Out, their live album recorded on the tour. On Ya Yas they very definitely lived up to their billing, but at Hyde Park it was a very different story. Rather than a rock 'n' roll band they were as much the blues band that they all wanted to be, when they formed in 1962.
As one music paper said in their issue that came out a week later, "99% of the audience came to listen and not (as they might have done five years ago) to scream." The times were a changin'…
Listen to more classic live Rolling Stones performances on Spotify.
Format:
UK English