Barefoot Country Music Fest 2022: What To Know Before You Go
With over 40 acts across five different stages and four whole days, Barefoot is sure to scratch your country music itch.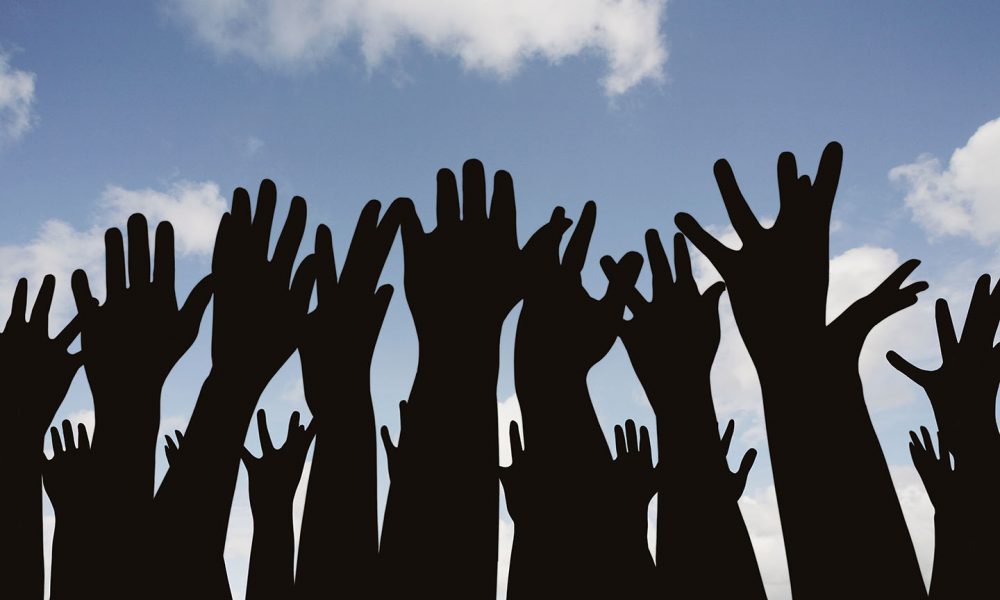 Barefoot Country Music Fest is the largest four-day outdoor country music fest in the Northeast. With over 40 acts across five different stages and four whole days, Barefoot is sure to scratch your country music itch.
Barefoot takes place in Wildwood, New Jersey. It's one of the only major country festivals that takes place on the beach. How often do you get to pair the warm sun and cool water with your favorite artists' live performances?
If you're a fan of country and you're looking for an incredible summer getaway, Barefoot Music Fest (BCMF) is for you. Here's everything you'll need to know about the festival, from the lineup to ticket prices and more.
Who Is Headlining at Barefoot 2022?
Last year's lineup was amazing, featuring performances from Carrie Underwood, Zac Brown Band, and more. This year, the festival will be headlined by four of the biggest names in country music: Jason Aldean, Eric Church, Florida Georgia Line, and Cole Swindell.
Get To Know Jason Aldean
One of the biggest stars in country music, Jason Aldean, is taking to the stage for this year's BCMF. This will be the Georgian's first performance on the Barefoot stage, and he's sure to put on a great performance.
Aldean is a seasoned artist with plenty of major festivals under his belt. In fact, his tours make several stops at country music fests all around the country. So he will truly be in his element at Barefoot.
Not to mention, Aldean has spent 15 years in the industry, and the Academy of Country Music has named him Entertainer of the Year three times, and he is currently the reigning Artist of the Decade.
Get To Know Eric Church
Eric Church has been creating a buzz for years in the world of country music. Church is a master of the stage. His Holdin' My Own Tour in 2017 was the most attended tour in the world at the time, selling out every stop. Church wowed his audience with three hours of his own music every night without an opener.
This will be Church's first time playing BCMF, so this is a festival you'll want to make sure you don't miss.
Get To Know Florida Georgia Line
The famous duo, Florida Georgia Line, is one of the biggest names in country music. Their embrace of hip-hop and rock music allowed them to create easily accessible music, spreading country music to audiences it had never before reached. Because of their great influence, the Country Music Hall of Fame has put up an exhibit in their honor.
Florida Georgia Line is making their first-ever appearance at Barefoot this year.
Get To Know Cole Swindell
Cole Swindell made a big impact from the very beginning of his career. His first six singles were chart-topping show stoppers, a feat that few other artists can say.
This will be the second time Swindell shares the stage with Florida Georgia Line. Swindell opened for the duo for their 2016 tour. However, this is Swindell's first time appearing on the Barefoot stage in Wildwood, NJ.
Who's on the Smaller Stages at Barefoot Country Music Fest 2022?
But big artists aren't the only allure that BCMF has. There are over 40 artists on the lineup, including many of the industry's current rising stars, as well as some talented local acts.
Who Is LoCash?
Although they built themselves on the fringe, LoCash has seen great success in their career. Their fans are loyal to their southern rock style music, and their relatable music, centered around working hard and playing harder, always hits home.
Who Is Jameson Rodgers?
Rodgers is one of the biggest rising stars in country. You might say that he's already risen to the top. He has written songs with Florida Georgia Line and Jason Aldean, so he'll have some friends at this festival. Jameson Rodgers' platinum single in 2021 and his headlining tour have given him the experience he needs to wow the crowd at BCMF this year.
Who Is Dustin Lynch?
Dustin Lynch is no stranger to the top. He's had seven number-one singles and four top-five albums in his illustrious career. Lynch is renowned for always being able to put out a successful, authentic record.
Who Is Ernest?
Although Ernest isn't the most well-known solo artist in country, he is one of the most sought-after songwriters in Nashville. The singer-songwriter has penned hits for Morgan Wallen, Florida Georgia Line, Chris Lane, Sam Hunt, and more. His free-spirited solo music is on the rise, and he's sure to deliver a top-tier performance this summer.
Need-To-Knows for Barefoot Country Music Fest 2022
Now that you're familiar with the incredible talent coming to the stages at Barefoot, here are some important logistics you need to know.
How Much Are Tickets for Barefoot Country Music Fest 2022?
General admission tickets to this beach-side festival start at $199. That includes all four days of the festival, along with access to various activities and food and beverage vendors. If you're looking for a more exclusive experience, main stage VIP tickets start at $399. Super VIP tickets, complete with an air-conditioned tent, buffet, and $500 credit to use towards food and drink, start at $1299.
What Are the Dates for Barefoot Country Music Fest 2022?
The festival has a kick-off show on the night of June 16th, 2022. The following three days are jam-packed with music from 1:00 pm to 11:30 pm.
Will There Be COVID-19 Regulations at BCMF 2022?
Currently, there are no COVID-19 regulations in place for the festival. However, that is subject to change.
Fast Facts About Barefoot Country Music Fest Festival
Dates: June 16th through June 19th
Location: Wildwood, NJ, between the famous Morey's Piers
Ticket cost: $199 for a four-day pass
It's Concert Season – Finally!
The pandemic is winding down, and this summer is your time to get back into your concert swing. Kick it off with Barefoot Country Music Fest for an incredible beach vacation packed with your favorite artists live!