Why Béjart Ballet Lausanne's Queen Tribute Weaves A Kind Of Magic
Inspired by the life and work of Queen frontman Freddie Mercury, Béjart Ballet Lausanne's 'Ballet For Life' remains an ode to performers who died too young.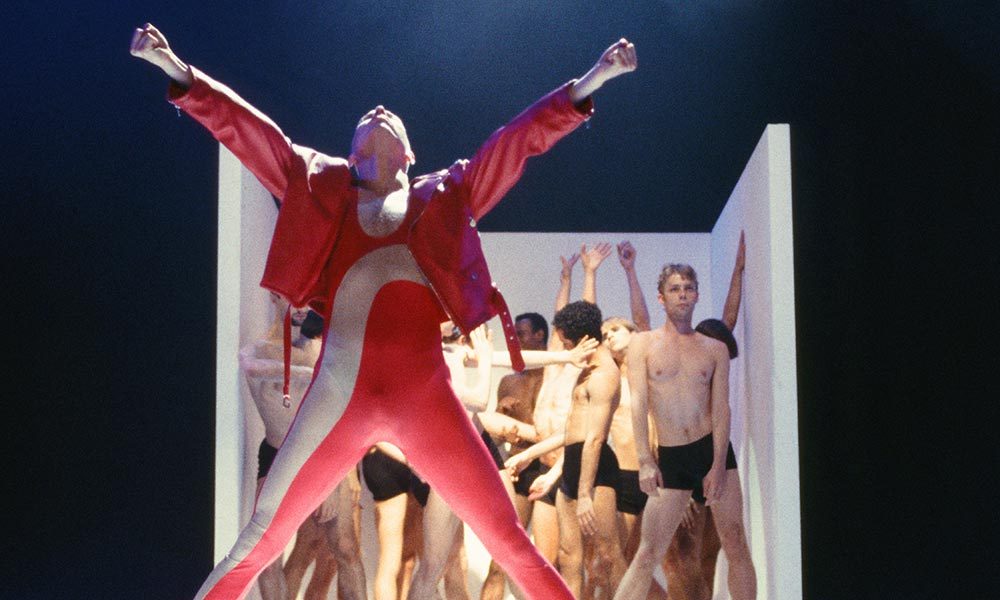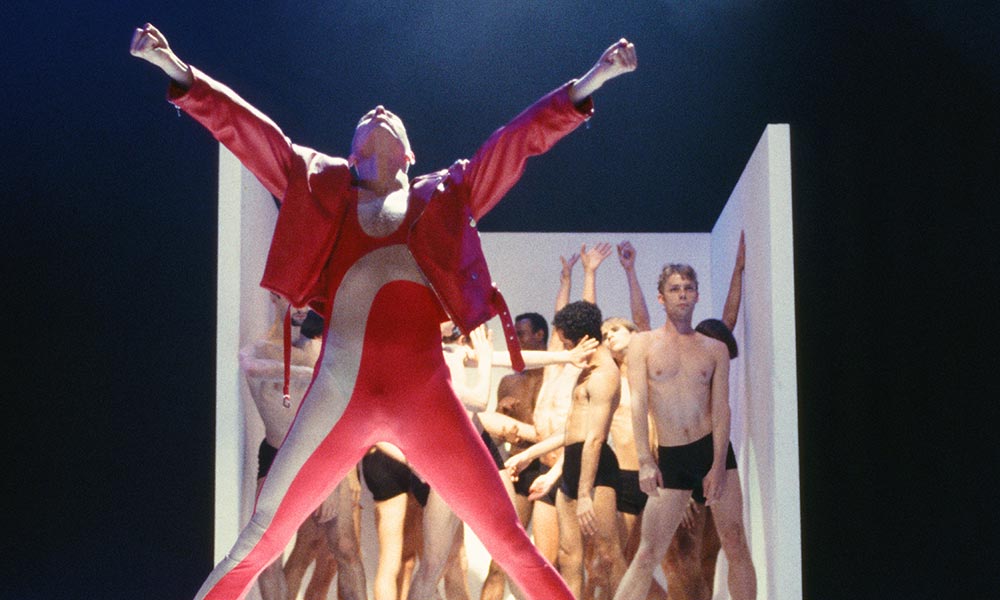 "Freddie Mercury strutted around the stage like Rudolph Nureyev," said the acclaimed dancer and choreographer Wayne Sleep. The Queen frontman was a close friend of Sir Joseph Lockwood, a former chairman of the Royal Ballet board of governors, and an admirer of Nureyev. He once said, "What I do on stage is mock ballet." It's fitting, then, that the Béjart Ballet Lausanne company created Ballet For Life, an enduring production that was inspired by Freddie Mercury's life and work.
There is no doubt that Mercury would have absolutely loved Maurice Béjart's Ballet For Life. First performed in 1996, it was described by Sleep as "colossal", and paired the band's rock music with some traditional classical pieces by Mozart. The Queen + Béjart DVD, Ballet For Life, released by Eagle Rock, reveals just how audacious a project it was.
"It is really the story of love"
The project came about after Béjart, the dancer and opera director in charge of the Béjart Ballet Lausanne, contacted Queen after seeing the album cover for the made Made In Heaven album, which was released after Freddie Mercury's death. Béjart, who died in 2007, said he wanted to create a ballet to celebrate the singer's life.
"It is really the story of love. It was great fun to work on the Freddie project. I was in love with the music of Queen. He died one year before my main dancer Jorge [Donn] died and something came together," Béjart said, in an interview that is part of a documentary about Ballet For Life. Created by Lynne Wake and Simon Lupton, the documentary is edited by the Emmy Award-winning Christopher Bird.
The DVD also includes a full performance of the ballet by Béjart Ballet Lausanne, staged at Théâtre Métropole in the Swiss city in June 1997. The songs covered in the performance include 'Heaven For Everyone', 'A Kind Of Magic', 'Radio Ga Ga', 'Seaside Rendezvous', 'I Was Born to Love You' and 'The Show Must Go On'.
Queen + Bejart - Ballet For Life - A Kind Of Magic Clip
"It was a very daring piece"
Queen drummer Roger Taylor believes that the "twin losses" of Mercury and Donn help infuse the work with a meaning and depth that is cathartic. He says that the decision of French-born Swiss citizen Béjart, who started in a London company dancing Swan Lake at the age of 20, to blend Mercury and Mozart was inspired. "I suspect it was the eclectic mix of music that attracted Maurice to Queen – sort of semi-pseudo classical pieces, mock operatic pieces mixed in with rock pieces," said Taylor. "I had never thought of Queen and Mozart in the same breath – it was a very daring piece. Freddie would have absolutely loved it and he would have loved Maurice Béjart. It took us to another sphere."
Guitarist Brian May said the band had "a wonderful time" working on the ballet, which explores the themes of loss, death and artistic grace, and serves as a tribute to people who died too young from a terrible disease. "Ballet For Life is chilling but it's not despair, it's still looking for beauty," said May.
"I bought everything of Queen's I could find"
Gil Roman, the principle dancer of the original cast, and now artistic director of Béjart Ballet Lausanne, said that Mercury's music got under everyone's skin during the original project and that "came out as a character in the choreography". Roman thought that Mercury and Donn shared the ability to be "explosive" on stage. "Like Jorge, Freddie was an artist who revelled in the moment. There's a freedom in his movement, like a dancer," said Roman. "Maurice threw himself into the music of Queen. I went to the record shop and bought everything of Queen's I could find."
The ballet included 13 costumes designed by Béjart's close friend Gianni Versace, who was tragically murdered at the age of 50 in Miami shortly after the Lausanne filming. The DVD contains wonderful archive footage of Mercury, Béjart, Queen and Versace, whose stunning costume designs are a delight. The film of the ballet was directed by Béjart and David Mallet, who oversaw iconic Queen videos such as 'Bicycle Race', 'Radio Ga Ga' and 'I Want To Break Free', plus Mercury's 'The Great Pretender'.
Ballet For Life was performed in January 1997 at the Théâtre De Chaillot in Paris, in the presence of Bernadette Chirac, wife of the former French president Jacques. Mercury's friend Elton John sang one of the songs, backed by May, Taylor and bass player John Deacon. It would turn out to be Deacon's final performance with the band. "I could tell he was nervous, he was chain-smoking and had been traumatised by losing Freddie," said Taylor.
With Ballet For Life, which tours widely to this day, Béjart created a brilliant tribute to Mercury, an impressive ballet in itself and a marvellous ode to some magical performers who died too young.
Ballet For Life is out on DVD right now, and can be bought here.
Béjart Ballet Lausanne will be performing Ballet For Life throughout October and November. Visit their website for more tickets and info.
Format:
UK English