'Barcelona': How Freddie Mercury And Montserrat Caballé Made Opera Rock
In an audacious collaboration with soprano singer Montserrat Caballé, Freddie Mercury fulfilled a life-long ambition with the 'Barcelona' album.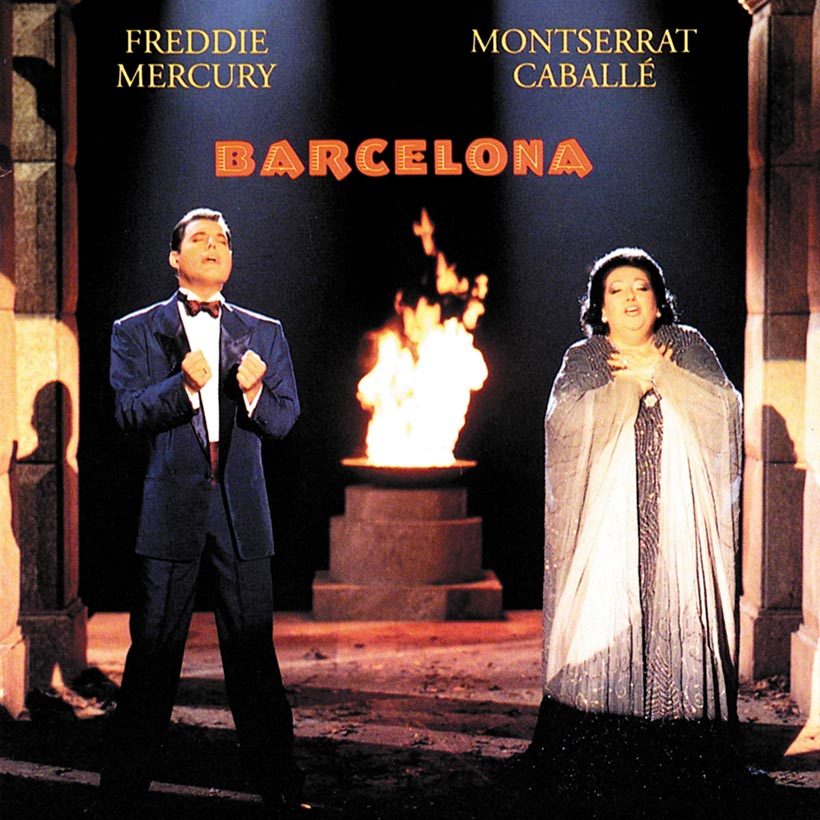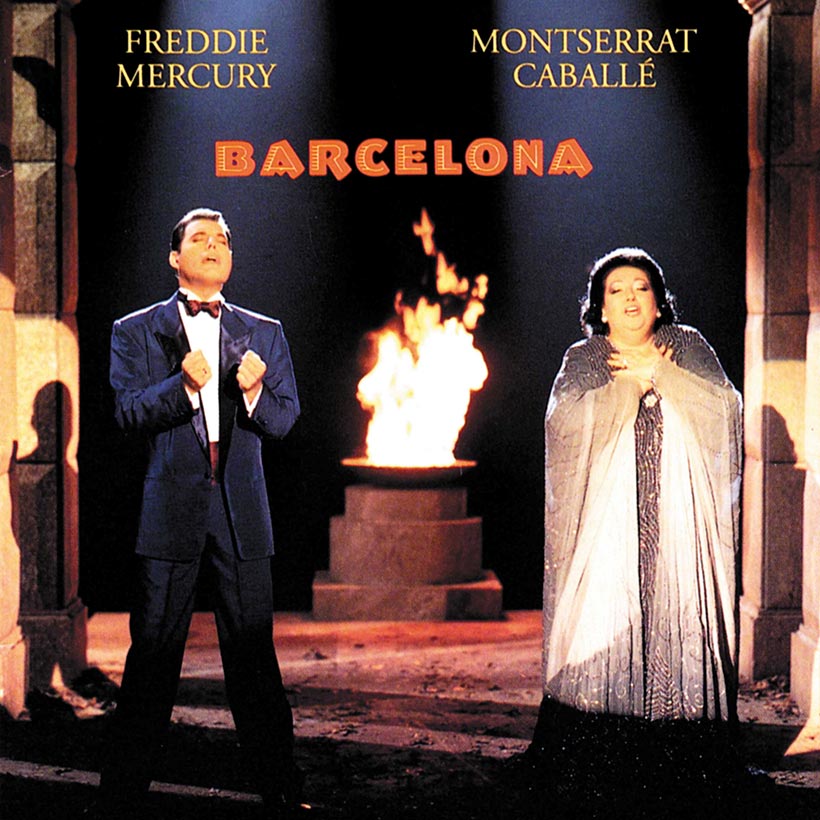 "When I was planning to do my second solo project, I really didn't want it to be just another bunch of songs," said Freddie Mercury, looking back on what became Barcelona. "I wanted it to be something different, to have another stamp to it that spearheaded the damn thing."
In the end, his second solo album – following the success of Mr. Bad Guy in 1985 – became the 1988 triumph Barcelona, the bold and groundbreaking musical collaboration with Montserrat Caballé that allowed Mercury to fulfill a long-held dream of combining rock and opera. It was also a total thrill for the singer to work alongside a Spanish operatic soprano whose voice he considered "the best in the world."
Listen to Barcelona on Apple Music and Spotify.
The meeting
After telling his manager that he wanted to record with the 55-year-old Barcelona-born singer, a meeting was arranged at The Ritz hotel in Barcelona in 1986. Mercury took pianist and arranger Mike Moran with him and they played Caballé a demo recording of a song they had prepared for her called "Exercises In Free Love." Mercury had sung a version imitating her falsetto delivery. Caballé loved the song and asked if she could sing it at Covent Garden the following week. The album Barcelona was born on the spot, and their duet on that song was later included in an extended version of Barcelona that was released in 2012.
Mercury admitted he was a bag of nerves about working with Caballé, but she put him immediately at ease, jokingly referring to the Queen frontman as "her Number One." He called her "my Super Diva."
"She jokes and she swears and she doesn't take herself too seriously," said Mercury. "That really thrilled and surprised me, because up until then I had been laboring under the illusion that all great opera singers were stern, aloof, and quite intimidating. But Montserrat was wonderful. I told her I loved her singing and had her albums and asked if she'd heard of me. She told me she enjoyed listening to my music and had Queen albums in her collection, too."
The recording
The Barcelona album was recorded in early 1987 at Mountain Studios in Montreux, Switzerland. At first, Caballé tried to persuade Mercury to sing in a baritone voice. "He had a baritone voice. I told him one day, 'Let's do a small duet of baritone and soprano,' and Freddie said, 'No, no, my fans only know me as a rock singer and they will not recognize my voice if I sing in baritone.' So I didn't conquer him to do that," she later said.
The album opened with the brilliant five-minute song "Barcelona." Mercury's personal assistant Peter Freestone later said that the Queen singer was enjoying a new burst of creativity with this project. "The nearest I ever saw him to crying was when Montserrat came in and put the first vocal tracks down for the song 'Barcelona.' There were tears in his eyes," Freestone said.
Freddie Mercury & Montserrat Caballé - Barcelona (Original David Mallet Video 1987 Remastered)
Mercury said that the opera star "has that same kind of emotion as Aretha Franklin" and, as the co-producer (with Moran and David Richards), he worked "until he dropped" to make the recording work around the singer's tight schedule.
There were eight tracks on the original album, which was released on October 10, 1988, a year after the "Barcelona" single had reached No. 8 in the UK singles chart. The title track was co-written by Mercury and Moran – along with the songs "La Japonaise," "Guide Me Home," "How Can I Go On" and "Overture Piccante." Caballé joined the pair in writing "Ensueño," while Tim Rice was the lyricist with Mercury and Moran on "The Fallen Priest" and "The Golden Boy." The latter was released as a single and reached No. 83 in the UK.
The reception
Mercury was thrilled at the reception of the album and proud of himself for trying something so adventurous. He nervously awaited Caballé's reaction to the final pressing. She rang him to say she had found "a new lease of life and a new-found freedom" in their partnership.
"Those were her own words, and I was very taken by it," said Mercury. "She told me on the phone that she loves the way our voices sound together… and I was smiling from my ass to my elbow. I sat at home like I'd just swallowed the canary, thinking, Ooh! There's a lot of people who'd like to be in my shoes right now."
The pair had planned to perform the title song at the opening of the 1992 Olympic opening ceremony in Barcelona, but, sadly, Mercury died eight months before the event. However, the reissued single posthumously topped the charts again after it was chosen by the BBC as the title music to its television coverage of the Olympics.
The Barcelona album remains a significant part of Mercury's legacy. As he said: "I thought, What else is there left for me to do? I mean, I defy any other rock'n'roll personality living to duet with a legendary opera diva and survive!"
The career-spanning Freddie Mercury box set, Never Boring, is out now.