"Leaving The Band Wasn't Easy": Lloyd Cole On New Solo Box Set 'In New York'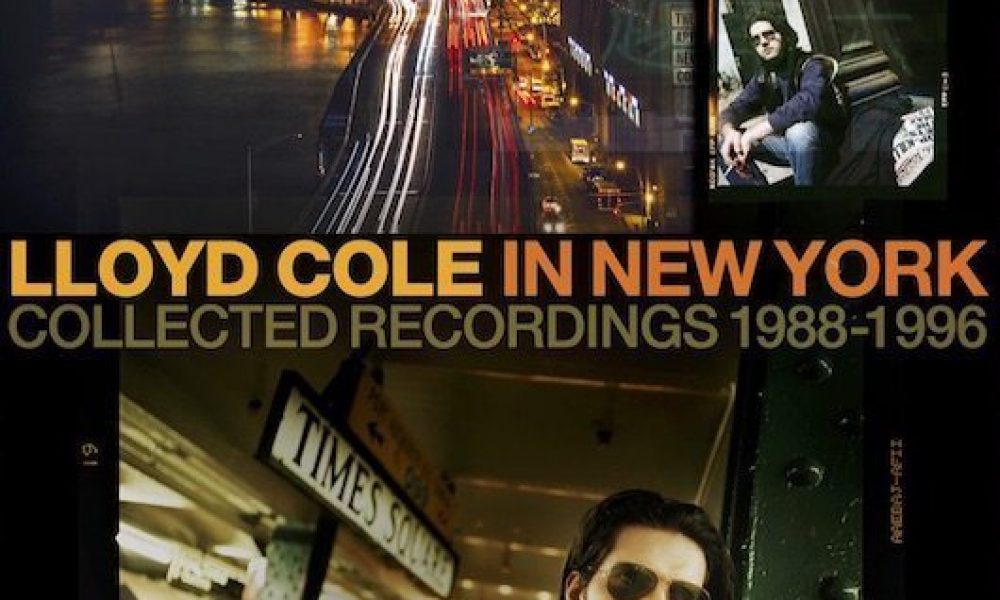 When Lloyd Cole And The Commotions released their third LP, Mainstream, in October 1987, it seemed the world was theirs for the taking.
The Glasgow-formed, London-based quintet had already been feted for producing some of the most erudite and exhilarating guitar-driven pop of the 80s. Their critically hailed 1984 debut, Rattlesnakes, and erstwhile follow-up, Easy Pieces, both peaked inside the UK Top 20 and yielded gold discs, while the aptly titled Mainstream once again replicated this level of success.
Behind the scenes, however, The Commotions were in disarray. Keyboardist Blair Cowen quit just prior to Mainstream's release and the band eventually split after the gruelling, year-long tour in support of the album.
Suddenly, frontman Lloyd Cole was a free agent and the course of his impending solo career would soon be determined when he decided to leave London and rent a studio apartment in New York's lower Manhattan.
"My life was not good just then," he reveals to uDiscover Music. "Leaving the band wasn't an easy thing to do and I split up with my long-time girlfriend at the same time. I did very nearly buy a very small and very lovely flat in Islington with room for a single bed and a fridge, but then I thought, 'What the hell am I doing?' I never intended to relocate to New York full-time, I just took a six-month lease on a flat and ended up staying for 11 years!"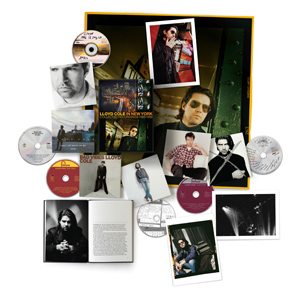 Released on 17 March, the lavish, 6CD box set Lloyd Cole In New York: Collected Recordings 1988-1996 boxes up the four critically acclaimed studio albums that Cole subsequently recorded for Polydor and Fontana during his lengthy Stateside sojourn.
A must-have for fans and newcomers alike, the box also features Smile If You Want To (the completed but previously unreleased LP intended to follow 1995's Love Story), plus an additional disc of demo recordings, including an impassioned cover of Nick Cave And The Bad Seeds' 'The Ship Song' and an inventive reworking of Buddy Holly's 'True Love Ways', rechristened 'Everyday'.
Both UK Top 30 hits, Cole's self-titled debut 1990 debut and the following year's Don't Get Weird On Me Babe were recorded with an all-star core ensemble including returning Commotion Blair Cowen, plus Lou Reed/Scritti Politti drummer Fred Maher, mercurial ex-Richard Hell And The Voidoids guitarist Robert Quine and the (then) relatively unknown Matthew Sweet on bass. Lloyd Cole's tracklist includes perennial favourites such as 'Undressed', 'Sweetheart' and 'No Blue Skies', and Cole recalls its creation with fondness.
"Other than the making of Rattlesnakes, recording that first one was probably the most enjoyable hard work of my life," he says. "It's quite edgy in bits and it's also quite pretty-sounding in places. Without The Commotions, it seemed possible to do something like 'Undressed' or something like 'Sweetheart' – which is a basically a T.Rex pastiche, but it still works. There's a real magic about that first LP. It was made with a real joie de vivre. There was a lot of drinking and hamburgers being consumed and that resulted in a record full of life and exuberance."
Released in September 1991, Cole's sophomore release was Don't Get Weird On Me Babe. Its Raymond Carver-referencing title was again apposite for a brilliant, if slightly quixotic record which featured one side full of edgy rockers and the other boasting songs such as 'Butterfly' and the complex 'Half Of Everything' which came couched in lush, Scott Walker-esque string arrangements. At the time, Cole proclaimed the record to be his "farewell to rock".
"Yeah, well I said a lot of stupid things when I was a young man," he laughs today. "At the time, I felt I'd done all the 'rock' I wanted on the Lloyd Cole LP. With hindsight, I was very naïve, because I tend to put my signature stamp on stuff whether I mean to or not, but I wasn't aware of that at the time and I was keen to move on and try different things. Certainly with the next record, Bad Vibes, I really wanted to make an album that got away from my signature sound and to stretch myself into areas I hadn't been to before."
The loops, beats and psych-rock experimentation of October '93's Bad Vibes polarised opinion with supporters and critics alike, though several of its stand-outs, such as 'Mr Wrong' and 'So You'd Like To Save The World', remain ardent fan favourites. The beautifully crafted guitar pop of 1995's Love Story, however, returned Cole to critical favour, while its glorious lead single, 'Like Lovers Do', reacquainted him with the UK Top 40.
"I still think that record's songs are pretty strong," Cole says of Love Story. "Looking back, my only criticism of that record is that we could have gone a bit further with the arrangements. It still sounds fairly… conservative, with a small 'c', for a rock'n'roll record, but for all that, I'm happy with it. It's a lot of peoples' favourite of mine and I still play a lot of the songs in my current live set."
Love Story's intended follow-up, Smile If You Want To, remained unissued during the late 90s, though its songs later appeared in different guises, with tracks bequeathed to 2000's Capitol-sponsored The Negatives (also the name of Cole's then current band) and an outtakes LP, Etc, released by One Little Indian in 2002. However, Lloyd Cole In New York features Smile If You Want To in its entirety for the first time – and it's a delight. The likes of 'Memphis' and the beguiling 'You're A Big Girl' stack up against the very best of Cole's canon, and the artist himself feels vindicated now the album is finally seeing the light of day.
"It was quite a simple record to make," Cole recalls with some enthusiasm. "Basically, I it from my own demos and the Love Story touring band – which included Robert Quine and ex-Commotions guitarist Neil Clark playing pedal steel – came in and filled out the rest. I remember I had a strict personnel thing going on where everyone just concentrated on the one instrument and didn't swap around, so it's not a big-sounding record, but I like the fact it's a small rock'n'roll or folk-rock ensemble playing. It's quite a compact record and, in retrospect, maybe that's its strength."
The 6CD box set Lloyd Cole In New York: Collected Recordings 1988-1996 is out now and can be purchased here.
Format:
UK English