Loretta Lynn, The 'Blue Kentucky Girl'
Loretta's single was already climbing the country charts when the LP of the same name was released on 14 June 1965.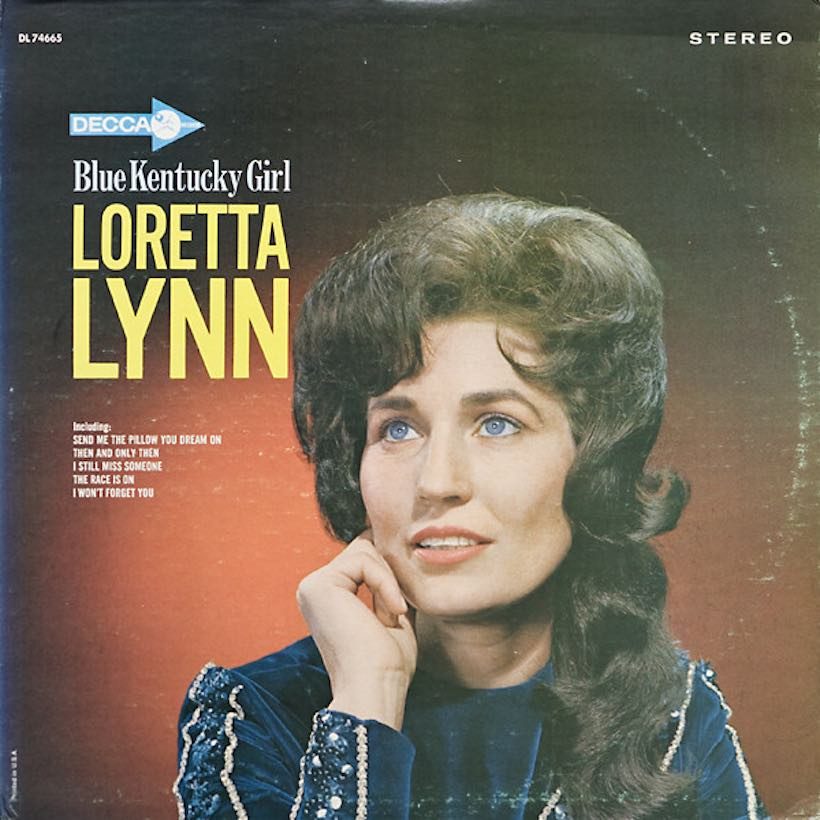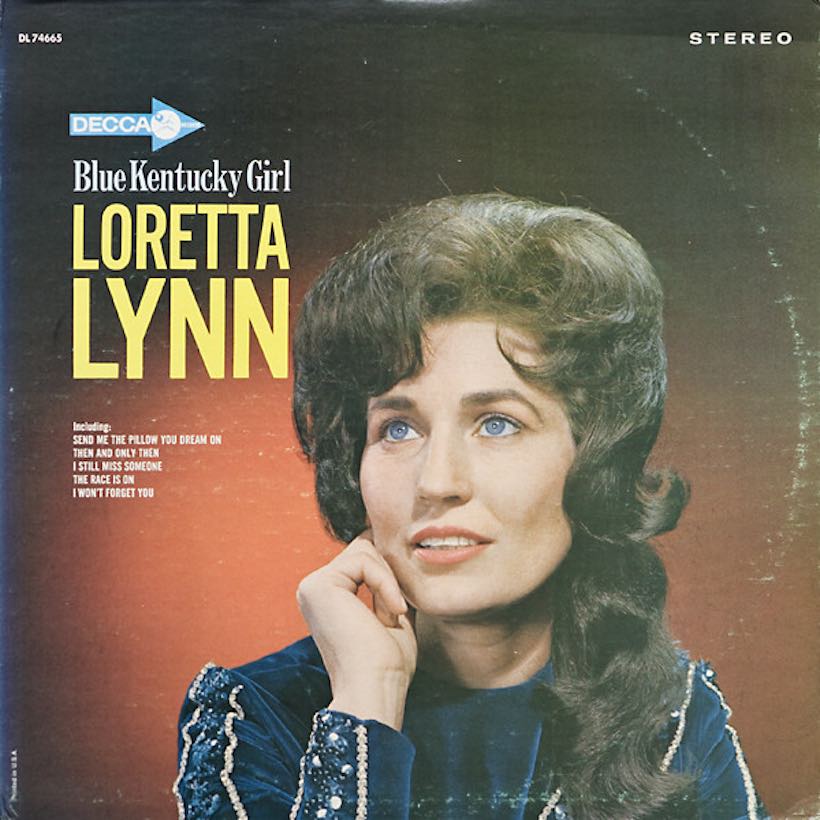 Loretta Lynn didn't write 'Blue Kentucky Girl,' but composer Johnny Mullins couldn't have come up with a more appropriate song. The singer who made her Kentucky birthplace of Butcher Holler famous recorded it as the first single from the Decca album of the same name, and the 45 was already climbing the country charts when the LP was released on 14 June 1965.
Lynn, by then 30, had made her initial country singles chart appearance back in 1960 with 'I'm A Honky Tonk Girl,' and had her first top ten hit in that format with 'Success' two years later. Billboard didn't introduce a country album chart until January 1964, but when they did, Loretta appeared in its very second week, when Loretta Lynn Sings made its debut.
That album spent no fewer than nine weeks at No. 2, followed by a No. 11 entry with Before I'm Over You and No. 8 ranking for Songs From My Heart. Then came Blue Kentucky Girl, fuelled by the title hit and including a cover of Johnny Cash's 'I Still Miss Someone' as well as songs by Harlan Howard, Hank Thompson and others. There was also a remake of George Jones' hit of the year before, 'The Race Is On,' written by Don Rollins.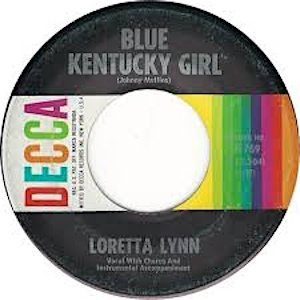 As Lynn established her reputation as a determinedly independent woman of country music, she had credits on four of the album's 12 songs, two as co-writes and two solo. With Teddy Wilburn, she composed 'Night Girl' and 'Love's Been Here and Gone,' and, on her own, came up with 'Farther To Go' and 'Two Steps Forward.'
The album spent eight weeks on the country survey and reached No. 14, before Loretta moved swiftly to her next project, a duets album with veteran Ernest Tubb. That set provided a hit single in the shape of its title track, 'Mr. And Mrs. Used To Be.' But a country generation later, Emmylou Harris was inspired to cover 'Blue Kentucky Girl' and make it the title song of her 1979 album.
Purchase Loretta Lynn's Blue Kentucky Girl.
Format:
UK English