'Motortown Revue: Live In Paris'… Reviewed!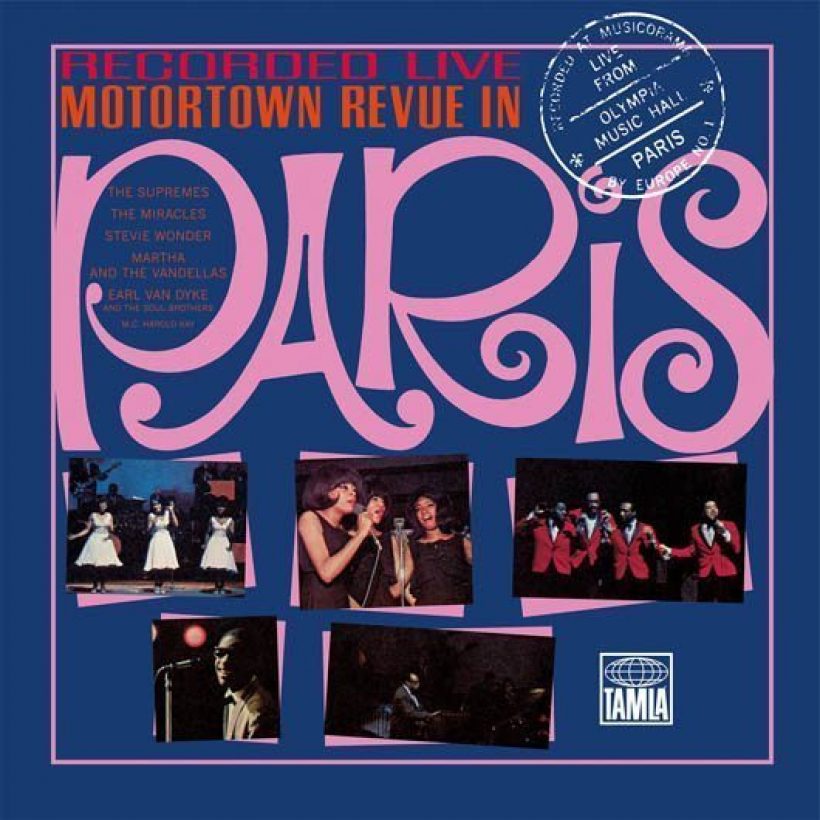 Where better for the Motown label to wind up its full-tilt attack on Europe than Paris? The French capital was – and always will be – synonymous with style and effortless cool; the sound of the "in" crowd. And in 1965 that was The Sound Of Young America.
So when the Motortown Revue took to the stage at Paris' Olympia, on 13 April 1965, Earl Van Dyke, Martha And The Vandellas, Stevie Wonder, The Supremes and The Miracles were ambassadors – after all, no Motown star had ever performed in Paris before. As Berry Gordy's business partner, Barney Ales, told uDiscover earlier in the year "… they knew they had to work – they weren't on vacation!"
And work they did. As the expanded reissue of the 1965 live album Motortown Revue: Live In Paris proves, Gordy's stable were firing on all cylinders. James Brown might have awarded himself the sobriquet "The Hardest Working Man In Show Business", but, on this recording at least, Motown bandleader Earl Van Dyke, along with his Soul Brothers, challenge him for the title. Not only do they stretch out on introductory instrumental workouts such as 'See See Rider' and 'Too Many Fish In The Sea', they provide backing for the entire evening's entertainment.
And it truly is entertainment: Motown's famed training had paid off, every act is on point. Martha And The Vandellas burst out of the traps with 'Heat Wave' – faster than on record, but the performance fizzes with energy, paving the way for storming routines from the rest of the crew. Stevie oozes charm, thanking the audience in French, daring Van Dyke and The Soul Brothers to keep up on an opening instrumental.
Later in the evening The Supremes are all sophistication, Diana Ross' voice a sultry purr throughout; a brief showtune interlude before 'Baby Love' shows both the trio's – and Motown's – versatility while simultaneously revealing the upscaling of their ambitions. They're positively laidback compared to Martha and co, but, along with a water-tight closing set from a well-drilled Miracles, present the rapidly maturing face of Motown to a new European audience, paving the way for the label's eventual global domination.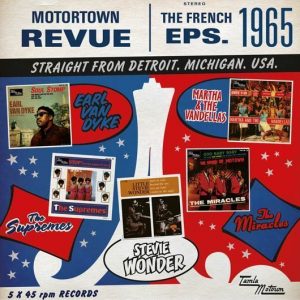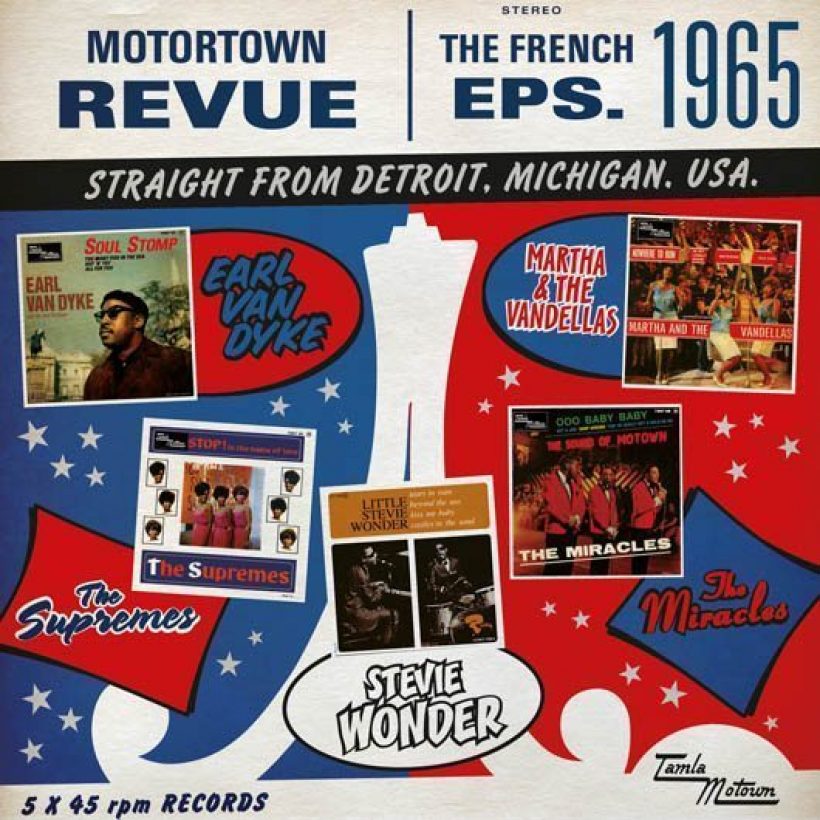 As companion piece to the live recording, The French EPs 1965, reissues five 7" EPs, one from each of the acts on the 1965 Revue, originally released in France around the time that the Revue went to Europe. With originals comfortably changing hands for over £100 each (and, in the case of The Miracles' Ooo Baby Baby, commanding £250-plus), this limited box set offers the perfect opportunity for Motown collectors to fill some gaps in their collection, without making too big a dent in their wallets.
Purchase the Motortown Revue: Live In Paris and The French EPs collections here:
Format:
UK English