Patsy Cline Museum Special, Part 1 of 2: Honoring A Country Legend
The museum is a must-visit site for any music fan who makes a pilgrimage to Music City.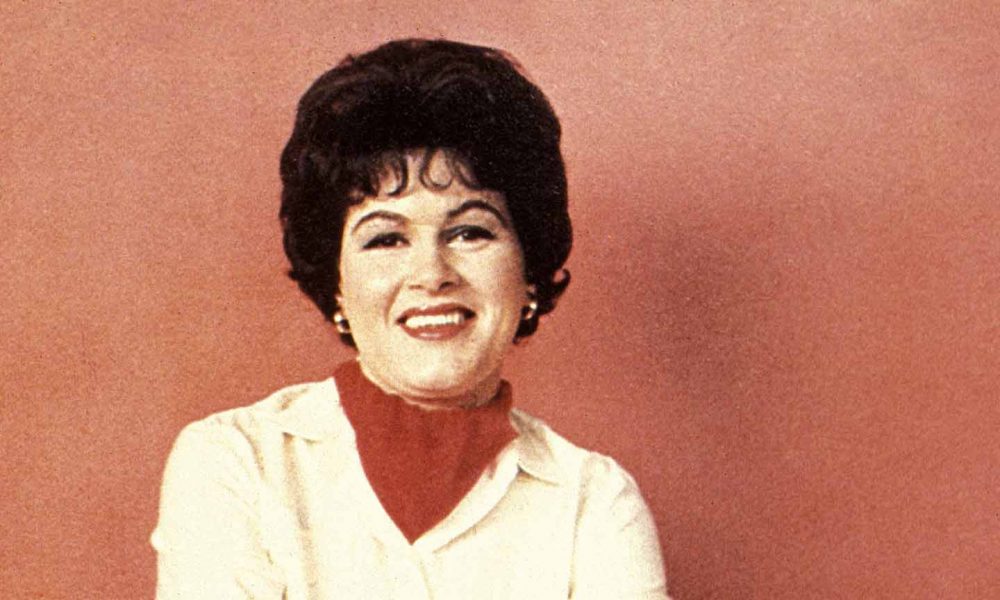 The memory of Patsy Cline is alive and well on the Nashville streets she once knew. Visitors to the Patsy Cline Museum can now get to know the great country music icon in a way they never dreamed possible.
Museum founder Bill Miller is chief executive officer of Icon Entertainment Group, and the exhibit, on 3rd Avenue South, is housed directly above the Johnny Cash Museum, opened by Miller in 2013. Together, they have joined the must-visit list for any music fan — and that's surely just about anyone — who makes a pilgrimage to Music City. 
"We opened a 2,500 square foot, at the time, Johnny Cash Museum, intending [with his wife Shannon] to remain full-time residents in California," Miller told us in 2017. "It became so successful that we ended up buying the building it's in, then we expanded and opened a café, and then the Patsy Cline Museum came along. We're building an 8,000 square foot speakeasy in the basement of this building. So it all just took off, and I'm still pinching myself because it doesn't seem real what's happened in three and a half years."
But Miller well remembers the day he fully realised the challenges he and his team faced in doing justice to the all-too-short career of the woman born Virginia Patterson Hensley. "Even after having done the Johnny Cash Museum which has received world acclaim and won every award a museum can get, the Patsy Cline Museum turned out to be the most daunting project of my entire life," he says.
"So now I've already signed a contract and I'm charged with designing a museum which should tell her life story in a fairly intimate way, so that when people walk out, they kind of feel they knew who Patsy was. I spent many sleepless nights wondering how I was going to be able to accomplish that. But I was able to get my hands on every single letter that she wrote that was known to exist."
'A feisty, loving mother who happened to be a singer'
Suddenly, Miller realised that herein lay the key to portraying Cline's personality. "That stopped the sleepless nights," he says, "because what I discovered was that she was a multi-talented, strong, feisty, loving mother who happened to be a singer."
Cline engaged in regular correspondence with fans she had never met, going into detail about her career and her home life. "She wrote these things never realising that this would be her legacy," says Miller, "in terms of people getting to know who she was."
The Cline and Cash Museums are close to another historic bar and restaurant that Miller has recently acquired, Skull's Rainbow Room, two blocks away in Printer's Alley. He has also opened Nudie's Honky Tonk, near the museums on Nashville's world-famous Broadway. The bar stands in tribute to Nudie Cohn, the celebrated designer of the rhinestone suits synonymous with country music history.
Mention of Nudie Cohn prompts Miller to describe a remarkable opportunity that provides the visual culmination of this new shrine to Cline. "Patsy didn't own any diamonds, her costumes were primarily made by her mother and then as the career progressed and she wanted to be slightly less of a cowgirl, either momma helped her make dresses or she bought a few off the rack," explains Miller. "But everyone around her, when she went to the Grand Ole Opry, what were they wearing? These expensive, elaborate Nudie suits.
"So the last thing you see when you go out, which leaves a smile on your face, are those costumes which Patsy always dreamed about. Her designs have finally come to life for all the world to see."
Read Part 2 of our Patsy Cline Museum special, in which Patsy's daughter Julie Fudge tells us how she felt viewing this new shrine to her mother's memory.
Listen to the best of Patsy Cline on Apple Music and Spotify.