reDiscover Bobby Darin's 'Oh! Look At Me Now'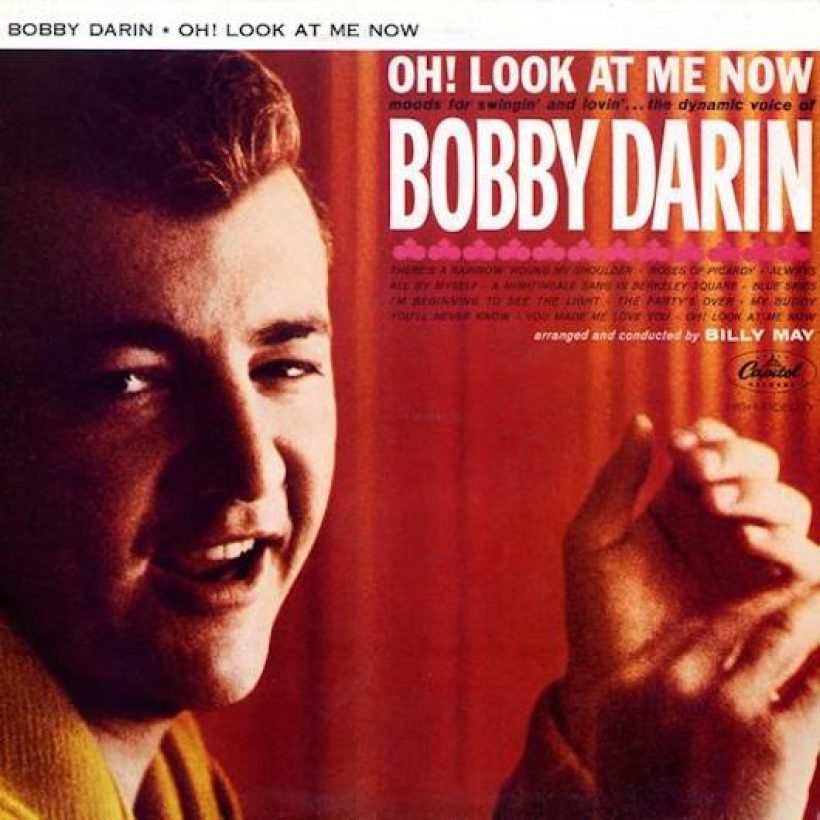 Bobby Darin had been a recording artist for half a dozen years, and a big star for four, when he came to the end of a deal with Atco that had yielded smash hits like 'Splish Splash,' 'Mack The Knife' and 'You Must Have Been A Beautiful Baby.' 1962 signalled the beginning of a four-year stay with Capitol Records, and his first album for them is in our spotlight today, as we reDiscover 'Oh! Look At Me Now.'
Darin's biggest-selling albums in the US were his first two to chart there, 'That's All' in 1959 and 'This Is Darin' the following year. But even if subsequent releases for both Atco and Capitol were not spectacular performers, they maintained the great singer's presence on the charts for many years, and 'Oh! Look At Me Now' was already his ninth LP to make the survey.
More than half a century later, it stands up as one of Darin's swingin'est albums, thanks to his classy vocal performances and the arrangements of the great Billy May on favourites like 'Roses Of Picardy.' That said, the album is also a vehicle for some finely-crafted torch songs, with no fewer than three Irving Berlin interpretations, 'All By Myself,' 'Blue Skies' and 'Always.'
Also included are Darin's take on Mack Gordon and Harry Warren's 'You'll Never Know,' the much-covered 'I'm Beginning To See The Light' (written by Duke Ellington, Don George, Johnny Hodges and Harry James) and Eric Maschwitz and Manning Sherwin's ever-charming 'A Nightingale Sang In Berkeley Square.' The album made the US chart in November 1962, climbing as high as No. 100.
Listen to 'Oh! Look At Me Now' on Spotify
Download the album from Google Play or iTunes, or buy it on Amazon
Format:
UK English