'Be Altitude: Respect Yourself': How The Staple Singers Took Us Higher
Widely regarded as The Staples Singers' greatest album, 'Be Altitude: Respect Yourself' was released in 1972 and lifted the group above the competition.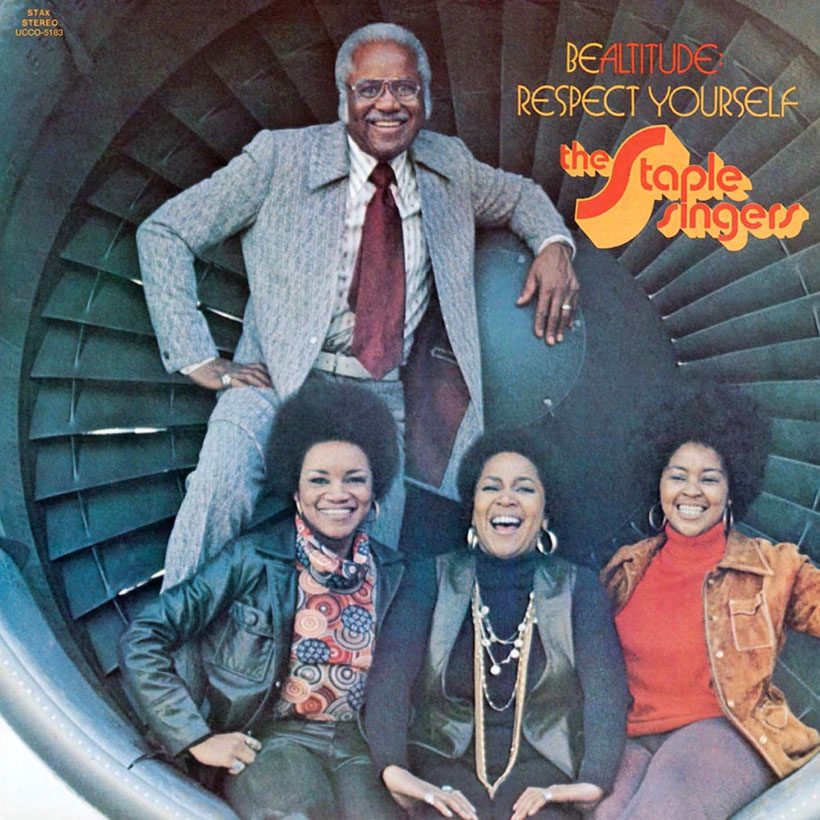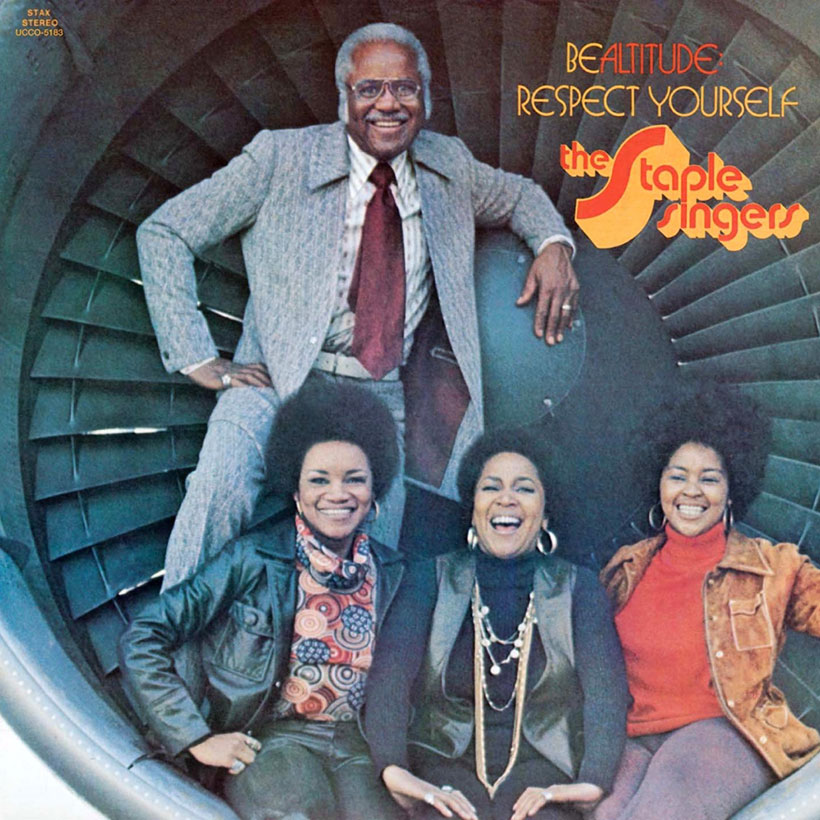 Be altitude. Rise above your everyday tribulations. Let yourself fly. Its name echoed the Beatitudes, Jesus' eight blessings during the Sermon On The Mount, according to the Gospel Of Matthew. But so you get the message that they want you to soar, the sleeve to Be Altitude: Respect Yourself found The Staple Singers smiling while posing in a jet engine. People, get ready, there's a plane a coming; you don't need no boarding pass, you just play the record.
Listen to Be Altitude: Respect Yourself now.
Released in February 1972, Be Altitude: Respect Yourself is widely regarded as The Staple Singers' greatest album, which is saying something. The group had risen from gospel music during the first half of the 60s, when they helped soundtrack the Civil Rights era and were regarded by white fans as a folk group. They went more R&B in the mid-60s while covering right-on material the hippie counterculture recognized. Signed to Stax in '68, this family quartet steadily shifted towards a more mainstream soul, with Mavis Staples becoming a keynote voice in US black music. From 1971, the group were produced by Al Bell, co-owner of Stax, who set about making them chart, erm, staples. He succeeded without losing the group's essential gospel soul, their sense of the times they were living in, and the sheer humanity of their work. Be Altitude: Respect Yourself, their second album with Bell in the console room, is a masterpiece.
The Staple Singers - Respect Yourself
There are hits here. "I'll Take You There" brings you the promise of a better life – or afterlife; it was a US No.1. "Respect Yourself" was a grooving, chunky advisory that made No.12, and "This World" went Top 40. But the coherence of the album was absolute: this wasn't a sprinkling of hits with filler. "This Old Town (People In This Town)," "We The People," "Are You Sure," and Pops Staples' moody showcase "Who Do You Think You Are (Jesus Christ The Superstar)?" were all-powerful statements. "I'm Just Another Soldier" took a standard gospel concept and brought it into the 70s with blasts from the Muscle Shoals horns. "Name The Missing Word" opened like smooth uptown soul, dropped to a downbeat swamp groove, and added Pops' cutting bluesy guitar to deliver an utterly contemporary dissertation on what they believed was missing from modern life. The album closes with the ballad "Who," in which Mavis sounds like she's right there in the room with the listener.
The Staple Singers - I'll Take You There (Official Lyric Video)
A proper, cohesive album in a form of music where LPs were, even in 1972, often an afterthought to a hit single, Be Altitude: Respect Yourself gave off soul heat, gospel fire, and bluesy-rock credibility. It's an adult, thoughtful record, though the kids needed some of its advice. Its influence was profound, especially on reggae, which recognized kinship in its downbeat rootsiness and covered its songs profusely, with Rita Marley, Dave Barker, and Lee Perry borrowing its material. But The Staple Singers didn't need the admiration of other artists to be great: they knew what they had – just look at that album title. They rose above, and playing this album can help you do so too.