"We're Still Angry": The Specials' Terry Hall Talks 'Encore'
Their first album of new material in over a decade, 'Encore' finds The Specials adding to their legacy, "trying to make people aware of what's going on".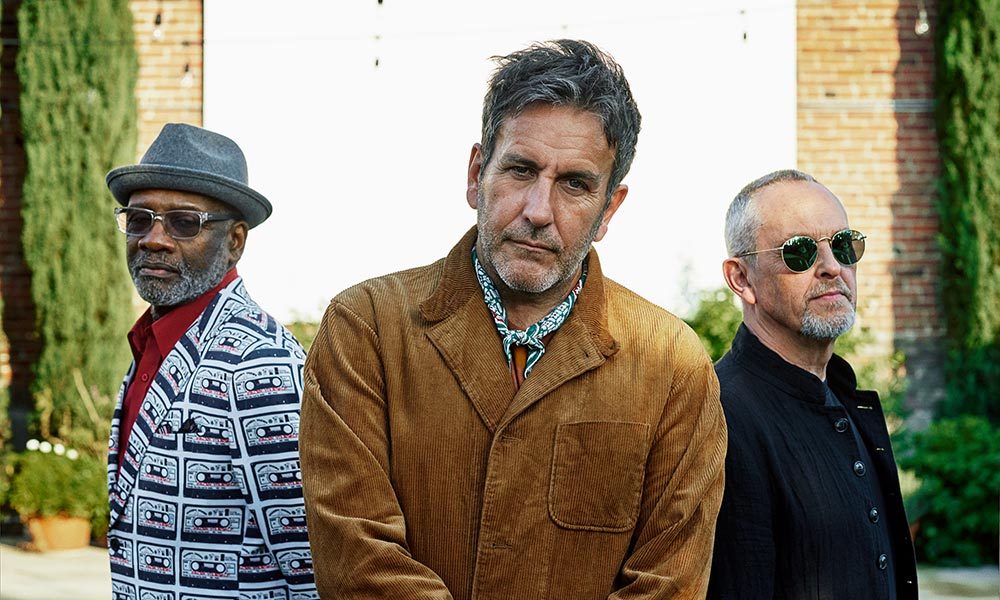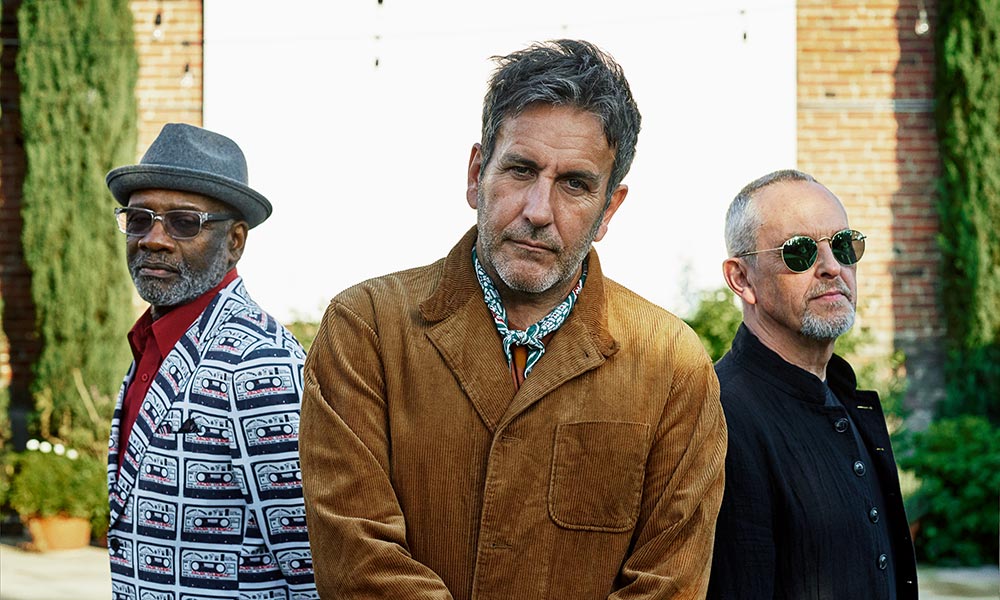 In 2009, 2-Tone icons The Specials re-formed to play a series of joyous and widely-acclaimed shows to celebrate their 30th anniversary. However, while their high-profile reunion was a great success, it's taken them a further decade to realise Encore. Their first album of new material since 1998's Guilty 'Til Proven Innocent!, the album is also significant for marking the return of the band's original vocalist, Terry Hall, who left The Specials after their legendary single 'Ghost Town' topped the UK charts in the late summer of 1981.
"We'd started off talking about doing a new album about five or six years ago, but instead we all went off to do things on our own," Hall tells uDiscover Music. "However, we did an American tour last year, including a great gig in California with The Pretenders, and the band was sounding really good. We just collectively thought it would be cool to get into the studio and demo some ideas after the tour finished. We were all in a creative mood – we were on a roll, so we carried on."
Listen to Encore right now.
Though founding member Jerry Dammers hasn't been involved in the band's ongoing reunion, Encore also features fellow original Specials guitarist/vocalist Lynval Golding and bassist Horace Panter. PJ Harvey drummer Kenrick Rowe currently occupies the drum stool, following John Bradbury's death, in 2015, while Ocean Colour Scene guitarist Steve Cradock and keyboardist Nikolaj Torp Larsen complete The Specials' current line-up.
The band are acutely aware of the weight of their own history. Originally known as The Coventry Automatics, The Specials formed in 1977 and pioneered a sound known as 2-Tone – an exhilarating amalgam of reggae, ska and punk which yielded considerable success. The band's first two albums, The Specials and More Specials, both went gold, while their run of seven consecutive UK Top 10 hits included two chart-toppers, 'Too Much Too Young' and the aforementioned 'Ghost Town'. The latter – a bleak, but memorable paean to unemployment in Thatcher's Britain – remains The Specials' signature song.
Hearteningly, though, Encore can only enhance The Specials' reputation. Songs such as the vivid, rape-related '10 Commandments', the dub-inflected 'Vote For Me' and a spirited cover of The Valentines' 'Blam Blam Fever' all tap into the Coventry outfit's hallmark, ska-infused sound, while Hall and company also pull off several fresh sonic coups, including the sparse, eerie 'We Sell Hope' and a funky, Chic-esque reworking of The Equals' 1970 hit 'Black Skin Blue Eyed Boys'.
"We went with the flow and respected what sounded right"
"Not to restrict ourselves to any one genre was important," Terry Hall says of Encore's diversity. "I certainly didn't want to get bogged down in that whole ska thing, because I've never really seen us as just a ska band anyway.
"I agree there are elements of that style on our debut album," he concedes. "But it's much less of a presence on More Specials. I mean, could you really call things like 'International Jet Set' or 'Stereotype' ska music? Those songs had nothing to do with ska and showed how quickly we were evolving. Again, with Encore, we just went with the flow and respected what sounded right to us, so it sounds very natural and I'm very happy with that."
In the same way The Specials' early classics such as 'Concrete Jungle', 'Doesn't Make It Alright' and 'Ghost Town' delved into issues the likes of racism, right-wing violence and economic recession on the cusp of the 80s, Encore targets contemporary topics with aplomb. Among these highlights are Lynval Golding's hard-hitting, immigration-related 'BLM' (aka 'Black Lives Matter') and Hall's self-explanatory 'Life And Times (Of A Man Called Depression)'. Of the latter, the singer makes absolutely no bones about the mental-health-related issues which have shadowed him down the years.
"I'd been depressed for years, but it was only 11 years ago that I was officially diagnosed," he says with admirable frankness. "I'd self-medicated with gin and vodka for years and I was addicted to Valium as a kid, which was just horrendous.
"I've hopefully turned a corner with it," he continues. "But while you can look at the world and its problems, one of the best things about doing this is being able to communicate and also trying to help each other. Mental health is a really tough one because it's a silent illness until it gets really bad, and it's still not spoken about as much as it should be. But I'm lucky to be able to say something about it through music, so I felt it was important to express how I feel."
"We're trying to make people aware of what's going on"
On the upside, Hall – who enjoyed further chart success alongside Lynval Golding and Neville Staple in Fun Boy Three during the 80s – now enjoys the positives of fronting The Specials.
"Yes, it's definitely better now," he agrees. "The first time round there was conflict. Some of that was great in an artistic sense, but some of it was really awful. Because of the nature of being in a band, you tend to be with each other all the time. It's great to be part of the gang, but the down side is you need to take a break from each other – which we didn't do back in the day. Now we get together when we want to do something, but live our own lives the rest of the time, and that's far healthier."
In the wake of Encore, however, The Specials are going to be spending a lot of time together. After a short series of European dates in late March, their full-scale tour of Ireland and the UK kicks off in Dublin on 11 April, and it's almost completely sold out already. The shows will see the band's new songs rubbing shoulders with classic tracks which have barely aged a day in a political climate remarkably similar to the one in which The Specials bowed out with 'Ghost Town'.
"It's actually quite sad the songs from our first two albums are still so relevant," Hall reflects. "The first time round we screamed about the injustices because we were kids, but now we're trying to take a more mature view, though we're still angry and we're still trying to make people aware of what's going on around them.
"Yet having said that, it's exciting too, because I feel the music hasn't dated," he finishes. "Without wanting to sound arrogant, I think we made some important music and there's a timelessness about it, so I hope new generations of fans can continue to latch onto it."
Encore is out now and can be bought here.
Format:
UK English