That's Not Metal: Bloodstock 2018, Cradle Of Filth And Grave Pleasures on the UK's Biggest Metal Podcast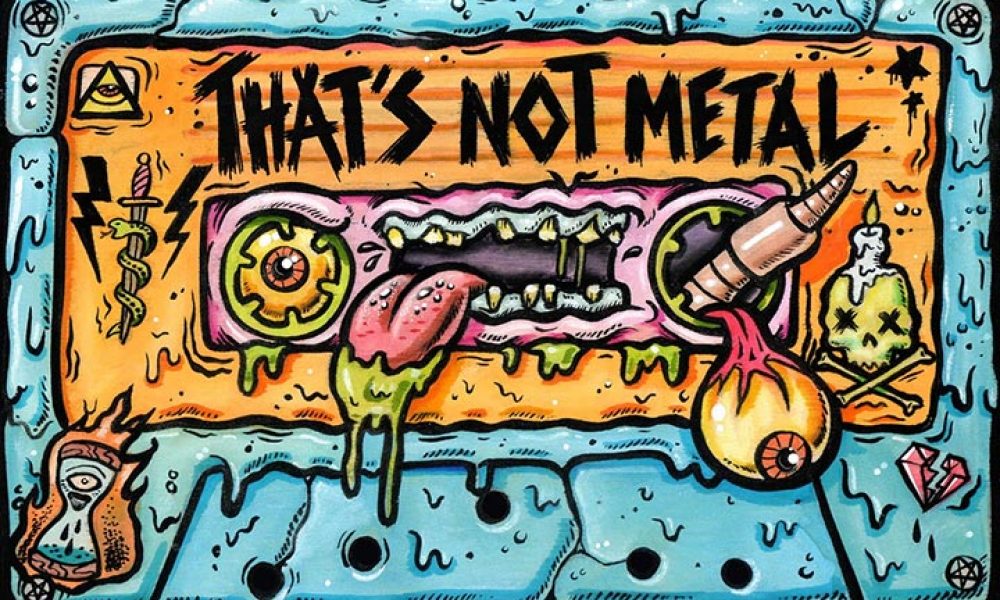 That's Not Metal is your weekly guide to all of the comings and goings in the world of rock and metal, featuring hard-hitting opinions on this week's news, discussion of the things that matter most to you, and reviews on this week's biggest rock releases and gigs from the UK and the US, with hosts Hill and Beez, all powered by uDiscover.
This week on That's Not Metal, we discuss the headliners of next year's Bloodstock, set to take place in August 2018, with Judas Priest, Nightwish and Gojira, which leads to our speculation as to who might headline next year's Download. There's also talk of Core 10, featuring former Korn drummer David Silveria, and their track 'Unforgotten'.
CORE 10 - Unforgotten [Official Music Video]
We talk about the songs we'd remove from a classic album in order to improve it, the best ways for a song to end – whether it's an abrupt finish, a fade out, a stylised ending or the wildcard false ending – and there's a completely wrong but utterly hilarious discussion about who we'd "buddy up" with in a human centipede.
There are also album reviews from Finnish industrial post-punks Grave Pleasures, who were formed from the ashes of Breastmilk, and their new album, Motherblood, plus Brit shock metallers Cradle Of Filth's 12th album, Cryptoriana: The Seductiveness Of Decay. There's some Canadian hardcore from Counterparts, as their fifth album, You're Not You Anymore, gets dissected, as does the curveball review of Fool's Gold by Berried Alive – you'll have to listen to find out what that's all about. This week's Album Club focuses on Misfits' long lost debut album, Static Age, which was recorded in 1978 but not released until 1996.
All of this and much, much more in your weekly guide to everything happening in the world of rock and metal. Join us for the UK's biggest rock and metal podcast, That's Not Metal, powered by uDiscover.
Format:
UK English