'Legal Drug Money': Lost Boyz's Ode To Both Coasts
The 1996 album showcased the Queens quartet's ability to combine East Coast ruggedness with an upbeat club-friendly appeal.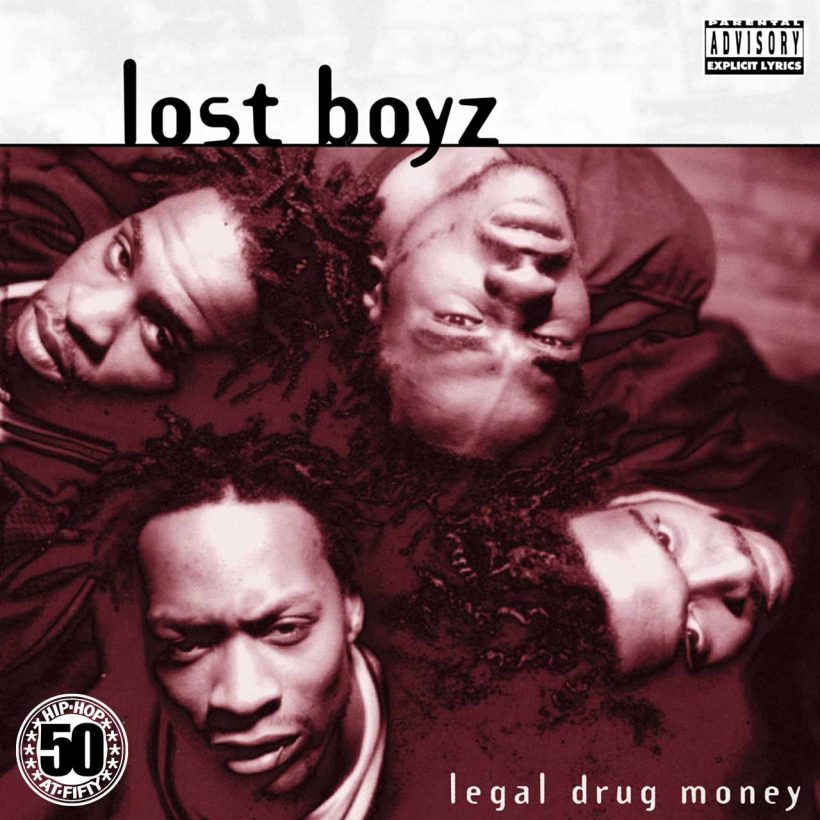 Lost Boyz's 1996 debut album is propelled by a glorious run of singles that showcase the Queens quartet's savvy ability to combine East Coast rap ruggedness with a more upbeat club-friendly appeal. Headed up by charismatic lead MC Mr. Cheeks, plus gruff-voiced hype man Freaky Tah and group members Spigg Nice and Pretty Lou, Legal Drug Money also demonstrated the crew's ability to court bi-coastal appeal in an era when most rappers were firmly focused on their own region.
Listen to The Lost Boyz's Legal Drug Money now.
Lead single "Lifestyles Of The Rich And Shameless" spearheads the album, with Mr. Cheeks recounting a character-driven rap fable over Easy Mo Bee production that hums with a hazy menace. "Straight from cop killer Queens, a juvenile named Jack/ At the age of 17, yo, this kid Jack started slinging crack," recounts Mr. Cheeks, before digging into the unflinching hustle of a character whose "heart's made of steel, yo/ Kid, his mind's full of green." Verse two introduces Yvette, who matches Jack's ambition by zipping around in a red Corvette and totting up a crime resume that includes out-of-state drug trafficking. But for the song's climax, Mr. Cheeks steps into first person mode to revisit his own days hustling on Linden Boulevard. "I'm trying to put my lifestyle in order/ The game's mad deep, I keep my feet above the water," raps Mr. Cheeks, welcoming hip-hop's redemptive potential after claiming a spell in jail changed his life priorities: "So out the game I slid/ So now I'm into making hits with my men/ I hustle with my style, cook up works with my pen."
Lost Boyz - Lifestyles Of The Rich And Shameless
Mr. Cheeks's narrative flair is pushed further to the fore on subsequent relationship rap "Renee," a song that originally appeared on the soundtrack to the spoof Don't Be A Menace To South Central While Drinking Your Juice In The Hood. Backed by producer Mr. Sex's hypnotizing backdrop, the MC meets a law student on her way out of John Jay College and pursues an amorous agenda – but the blossoming romance is cut short when Renee becomes a tragic victim of a shooting. "A ghetto love is the law that we live by/ Day by day I wonder why my shorty had to die," laments Mr. Cheeks.
Lost Boyz - Jeeps, Lex Coups, Bimaz & Benz (Official Video)
"Lifestyles Of The Rich And Famous" and "Renee" convey the same sort of commitment to a New York City conception of hip-hop realism in line with Mobb Deep and the Wu-Tang Clan. The video to "Lifestyles…" spotlights the Lost Boyz clad in their region's unofficial uniform of Timberland boots, baggy jeans, and oversized goose down jackets. But Mr. Cheeks's melodic flow and Freaky Tah's energized ad libs—which often punctuate every single one of Cheeks's lines in a verse—also inched towards wider mass appeal. It's a direction aptly represented by the album's three other official singles: "Get Up" is an R&B-leaning Lost Boyz club excursion, while "Music Makes Me High" and the disco-sampling "Jeeps, Lex Coups, Bimaz and Benz" both shout out west coast extended family as the group celebrates the relaxed good life. Sequenced alongside songs trading in steely Big Apple realism, these openly ebullient moments of carefree fantasy help cast Legal Drug Money as that rare thing – a 1996 rap album that comfortably hits all bases.
Listen to The Lost Boyz's Legal Drug Money now.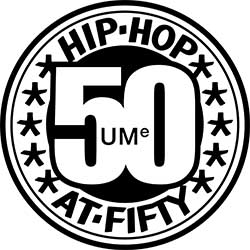 In celebration of hip-hop's 50th anniversary, uDiscover Music is publishing 50 album reviews throughout 2023 that highlight the breadth and depth of the genre. The Hip-Hop 50 logo was designed by Eric Haze, the mind behind iconic graphics for EPMD and LL Cool J.