Watch A Bacharach Classic From 'Burt Bacharach: A Life In Song'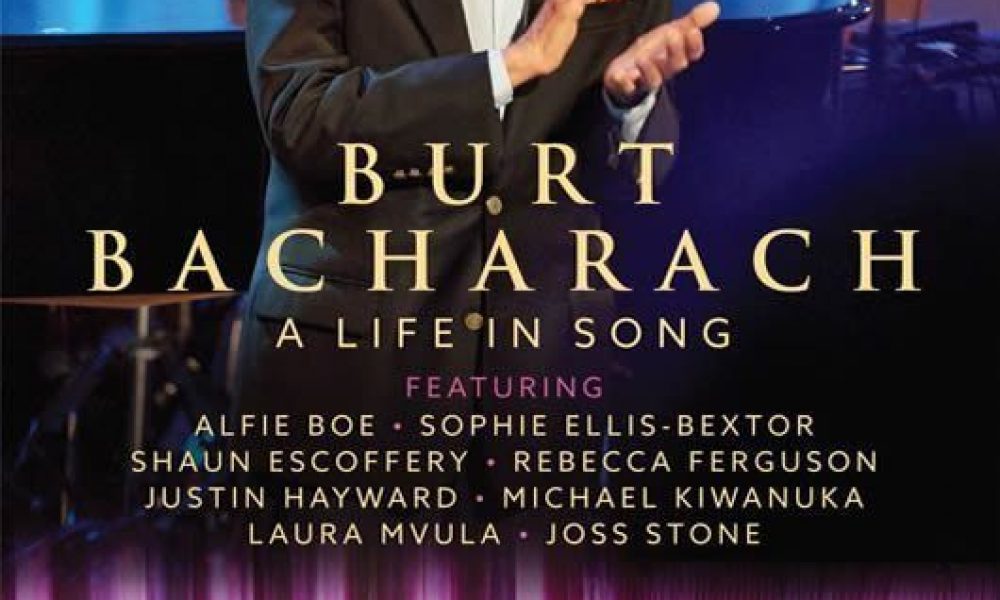 A tribute to the career and work of legendary songwriter Burt Bacharach, A Life In Song is out on DVD and Blu-ray through Eagle Rock. Filmed in front of a packed house at London's Royal Festival Hall (and first aired on BBC Four in November 2015), it captures the magic of Bacharach's timeless classics with some stunning live performances by a host of stars, and also features Bacharach himself recounting his remarkable career in conversation with ex-BBC chairman Michael Grade.
In collaboration with Hal David, Bacharach wrote hit after hit throughout the 60s, providing material that singers such as Dionne Warwick, Dusty Springfield, Tom Jones, Sandie Shaw, The Carpenters and Aretha Franklin brought to life – and which would, in many cases, go on to define those very same stars. Providing the soundtrack to the lives of millions of people over the years, Bacharach's hits now make up part of our collective memory, have appeared in countless films (among them Alfie and Casino Royale) and, more recently, formed the basis of the stage musical Close To You, which is currently enjoying an acclaimed run on London's West End.
On A Life In Song, performers such as Sophie Ellis-Bextor, Justin Hayward (of The Moody Blues), Rebecca Ferguson and Joss Stone pay homage to Bacharach by bringing some of his classic songs back to life – among them 'Walk On By', '(They Long To Be) Close To You', 'What The World Needs Now' and 'I Say A Little Prayer'. For a show-stopping finale, Bacharach himself takes to the stage to lead his band through a medley of his iconic film music, including 'The Look Of Love', 'Arthur's Theme (The Best That You Can Do)', 'What's New Pussycat?' and 'Raindrops Keep Fallin' On My Head', before closing with a full cast performance of 'That's What Friends Are For'. It's a stunning tribute to one of the music world's biggest legends.
Watch Bacharach and Justin Hayward's take on the classic 'What The World Needs Now', above, and purchase the A Life In Song DVD here:
Format:
UK English