Jonny Lang
Jonny Lang is a North Dakota blues guitarist who's also worked in the genres of gospel and rock, releasing his first album at the age of 14.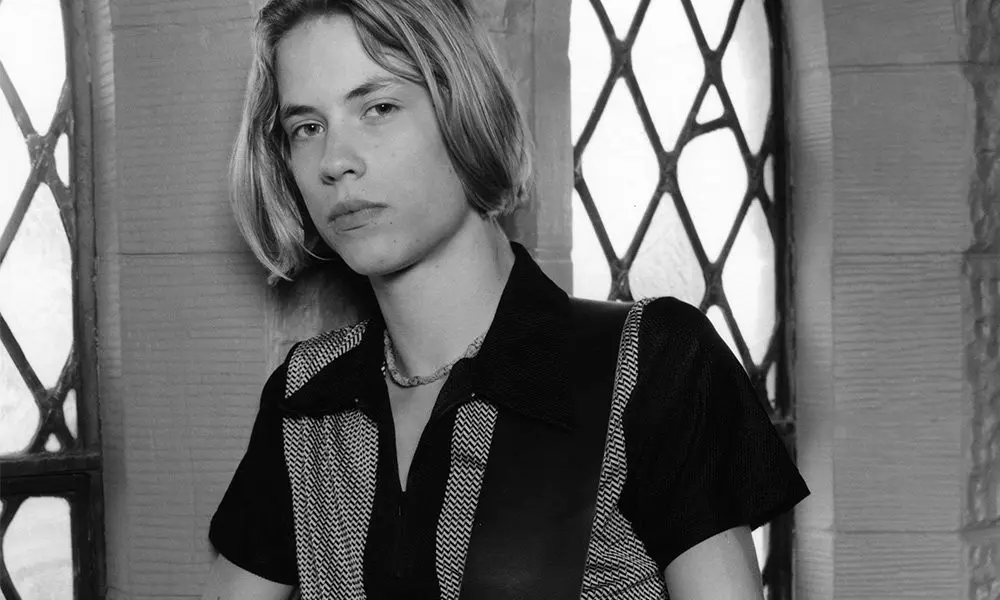 The ultra-talented young bluesman Jonny Lang was a teenage phenomenon when he burst on the scene in the mid-90s who has since become one of the hottest properties in the business. Billed as Kid Jonny Lang when he made his album debut with his Big Band in 1995 aged just fourteen he then made his major-label appearance for A&M, who had been monitoring his progress, with the acclaimed multi-platinum seller Lie to Me, released the day after his sixteenth birthday.
Thereafter he turned his sights on southern blues, soulful funk and crisp rock for the Grammy-nominated Wander This World. Still only seventeen he came under the guiding hand of Minneapolis producer David Z, a Prince associate who introduced him to a more R&B/pop direction. Lang took time out from the studio to concentrate on live tours, appearing on prestigious bills with the Rolling Stones, Buddy Guy, Aerosmith, B.B. King, Blues Traveler, Jeff Beck and Sting. Suitably road savvy he emerged from a period of personal problems with the upbeat and quite spiritual Long Time Coming and having turned his life around he finally nabbed the Grammy for Turn Around, a reference to his personal journey, on a disc commandeered by producers and co-writers Drew Ramsey and Shannon Saunders, a Nashville based team with a specific interest in contemporary Christian music.
His most recent disc on the independent Provogue continues to find him balancing the dilemma of staying on the right path when beset by temptation. Called Fight For My Soul this is a terrific collaborative affair with Lang and Tommy Sims ably abetted by Philip Lassiter's arrangements, Joel Mott's funky colourations and a beguiling array of strings, banjo and mandolin. As a collaborator Jonny can be heard on albums from Buddy Guy, Willie Nelson, Herbie Hancock, Eric Clapton, Cyndi Lauper and the ZZ Top tribute album where he kicks of proceedings slinging Fender licks across "Sharp Dressed Man" with veterans Steven Tyler, Mick Fleetwood and John McVie gamely following in his wake.
Lang is also a regular on the Experience Hendrix Tour, a self-explanatory celebration that in 2016 features Jonny and fellow whiz kids Chris Layton, Kenny Wayne Shepherd and Noah Hunt with old-timers Buddy Guy and the Band of Gypsys legend Billy Cox fronting the affair.
Jonny Lang was born in Fargo (yep, the Fargo) in North Dakota in 1981 and like the charming characters so familiar from the famous movie Fargo he is of Norwegian descent. Spawned on a decent parental record collection and an abundant desire to master the electric guitar young Lang was soon ripping out startling versions of Hendrix tunes. He was given lessons by local act Bad Medicine Blues Band and then usurped the older boys with his talent to join as frontman. His first two albums, Smokin' (featuring an uncredited Steve Cropper) and Lie to Me went from word-of-mouth sensation to crossover successes. Precocious as they are, they are fine ways to discover this guitar firebrand. They were eye-opening then and are still bound to amaze. Although Lang is slightly sheepish about these early efforts he still wouldn't have changed anything and points to his style starting to mature on cracking versions of "Good Morning Little Schoolgirl" and Ike Turner's "Matchbox".
Wander This World is an even more satisfying release. Backed up by Little Feat drummer Richie Hayward, Cropper again, and with a more subtle production afforded by David Z (who hired Prince's sax man Eric Leeds to guest on "I Am") Jonny Lang comes of age here mixing up a sound influenced by Albert Collins and Eric Clapton with a fair measure of Stax era soul.
We had to wait five years until 2003 for Long Time Coming, by which time Lang was married and overcoming his demons. That's Aerosmith's Steven Tyler playing the harmonica on "Happiness and Misery". There's a tasty cover of Edgar Winter's "Dying to Live" and a worth seeking out bonus track cover of Stevie Wonder's "Livin' For the City".
He Grammy award-winning Turn Around sees him come out the other side, clean, sober and in touch with his blues. The playing here is top-notch with guests like Michael McDonald, Jim Horn, Buddy Miller and Sam Bush kicking over the traces on a contemporary gospel album.
As a further means of continuing his rehabilitation, Jonny released Fight For My Soul. In its first week of release, it topped the Billboard Blues Album Chart, hit No. 2 on the Billboard Christian Album chart, and reached #50 on the Billboard Hot 200. "I feel like most of the songs on this record are pretty autobiographical, whether they're literal or not," Lang said in 2013. "They're about things I've been through over the last 10 years, and at times I felt like I was hanging on for dear life. A lot of that is in this record and I think my fans can sense that honesty in the songs." This time he focuses on the material first and the flashier guitar work second. "I wanted to try to honour the songs and arrangements for what they were instead of covering them up in all this extra guitar. And I think that's allowed me to be more honest as a musician." The results are excellent. Now he's still only 34 there's no doubt that Jonny has plenty more albums in his tank. Dig his albums out and discover that here is a prodigy who actually made the grade.
Format:
UK English