Bach's Groundbreaking 'Brandenburg Concertos': Masterpiece Guide
Explore our masterpiece guide to Bach's 'Brandenburg Concertos' uncovering the history behind these groundbreaking works.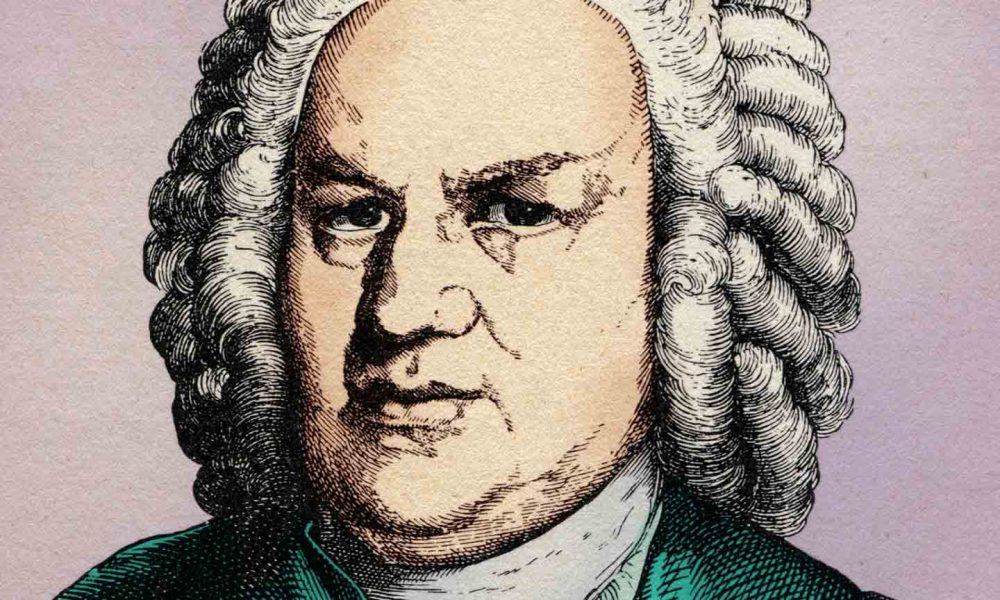 Many Baroque composers wrote dozens or even hundreds of concertos, but Bach managed to sum up the entire genre with only six. Bach's Brandenburg Concertos each feature a different line-up of soloists with a wide range of moods and even structures (shocking in an era when concertos were supposed to have three movements: fast, slow, fast).
The Brandenburg Concertos (so called because they were dedicated to the Margrave of Brandenburg-Schwedt) are not only some of the liveliest and most colourful orchestral works of their day, they were also groundbreaking, generating new sounds and new possibilities that Bach's contemporaries could not ignore. In them Bach brought together the widest possible combination of instruments (different for each concerto), combining them in daring partnerships. Orchestral music would never be the same again once the world had heard Bach's colourful and texture-filled Brandenburg Concertos. Explore our guide to Bach's Brandenburg Concertos uncovering the history behind these groundbreaking works.
Listen to our recommended recording of Bach's Brandenburg Concertos, performed by Claudio Abbado and Orchestra Mozart, on Apple Music and Spotify.
Why the name?
Some might think of Berlin's Brandenburg Gate, symbol of German disintegration and reunification, when listening to Johann Sebastian Bach's matchless collection of concertos. But the works' popular title comes from its association with Christian Ludwig, Margrave of Brandenburg and uncle of Prussia's Friedrich Wilhelm I, the Soldier King. Bach travelled from Cöthen to Berlin in 1719 to collect a large harpsichord for his boss and he probably met the Margrave then. Two years later the composer, who knew Christian Ludwig loved the latest Italian instrumental concertos, dedicated his set of concertos with several instruments to him. Bach's exquisitely drafted manuscript of the Brandenburgs, most likely intended as a job application, is now in the care of the Staatsbibliothek zu Berlin. The Brandenburgs were rediscovered in 1849 and first published the following year, a century after Bach's death. It took another hundred years and more before musicians explored the works on period instruments.
Need to know
Near-supernatural in inspiration, and groundbreaking in their diversity of invention, Bach's Brandenburg Concertos stand among the greatest creative achievements of the 18th century. Bach transcended existing concerto models by Vivaldi and other Italians by exploring innovative combinations of orchestral instruments. Each of the set's 14 different instruments, with the exception of the double-bass, features as a soloist in at least one of the concertos, often surpassing conventional limits of virtuosity. You can catch the breadth and depth of Bach's tonal flavours by listening to the first concerto's hunting horns, the second's blend of death-defying trumpet solo and plaintive recorder, and the fifth's wild harpsichord cadenza. It's possible that the fifth concerto was originally conceived in 1717 for Bach's planned keyboard battle with Louis Marchand, described as a musical contest for superiority. The Frenchman wisely withdrew before a note was fired.
Where have I heard it before?
If you're old enough to remember Arthur Negus then you'll recognise the opening of Brandenburg No.3 as the theme music to the original Antiques Roadshow. The same movement also appears on the soundtrack scores to Die Hard, Moll Flanders and Ridley Scott's Hannibal. It's also used as a sonic cliché for anything old in daytime TV programmes. The most memorable movie use comes in Slaughterhouse-Five, George Roy Hill's film of Kurt Vonnegut's novel, where the final movement of Brandenburg No.4 (conducted by the great cellist Pablo Casals) accompanies a haunting cinematic montage of footage from wartime Dresden.
Recommended Recording
Bach's Brandenburg Concertos 1 – 6 performed by Claudio Abbado and Orchestra Mozart
"Does the world need another set of Brandenburgs?  Yes when they are as freshly minted and as adventurously sonorous as this marvellous set from Abbado's young period-style Orchestra Mozart … these are peerless highlights of baroque music." – The Guardian
Bach's Brandenburg Concertos 1 – 6, performed by Claudio Abbado and  Orchestra Mozart, can be bought here.
Format:
UK English