Beethoven's Revolutionary 'Eroica' Symphony: Masterpiece Guide
Explore our guide to Beethoven's revolutionary 'Eroica' Symphony No. 3 – an extraordinary masterpiece which changed the musical world.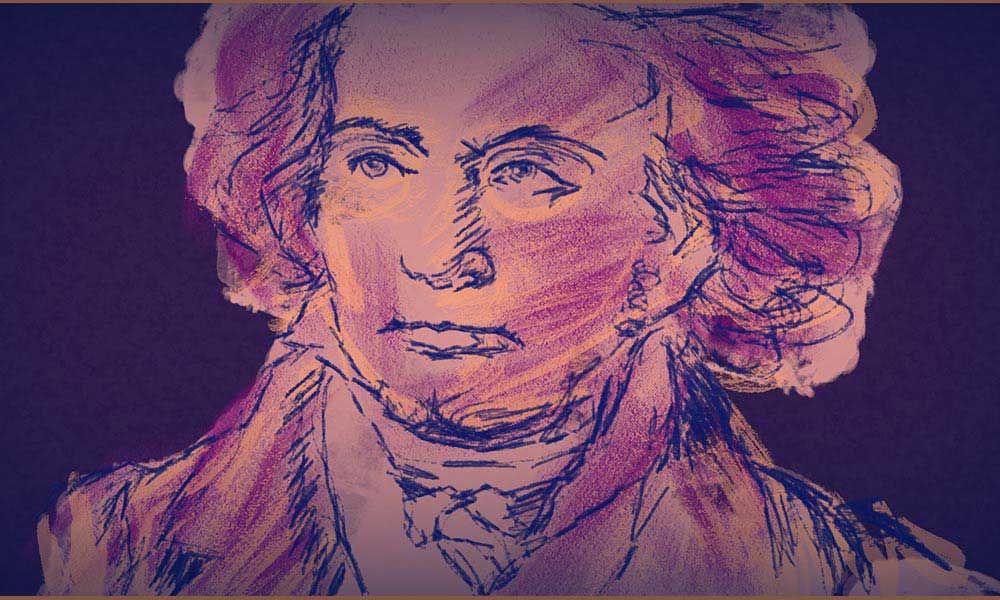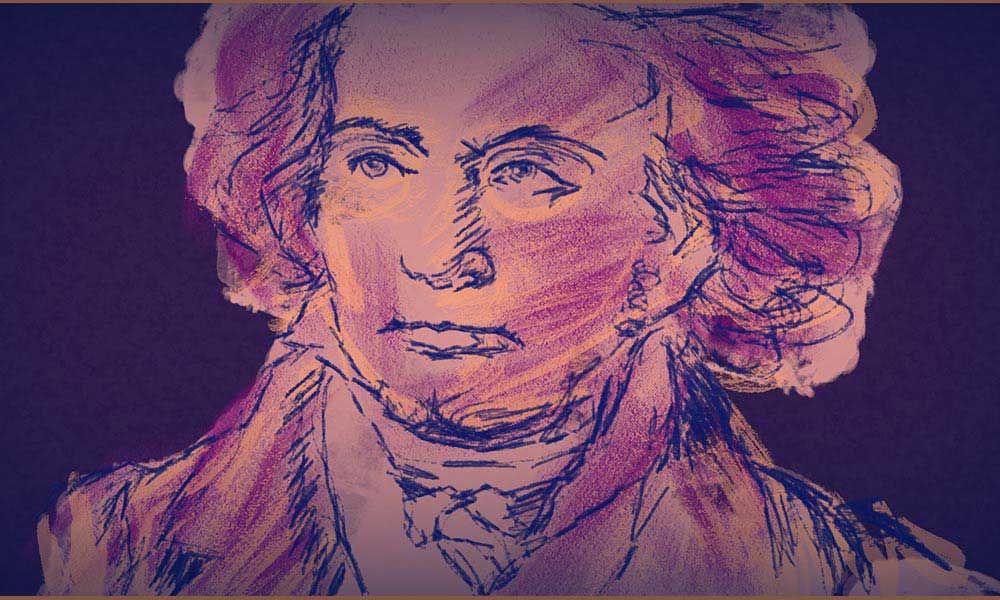 Beethoven's Symphony No. 3 in E flat major, the 'Eroica' Symphony, changed the musical world and is perhaps his defining work. At a stroke orchestral music moves into another dimension with a breadth of conception and emotional freight and range beyond anything previously dreamed of. Beethoven originally dedicated his 'Eroica' Symphony to Napoleon –but removed his name in a rage on hearing he had made himself Emperor. The symphony's first public performance took place on 7 April 1805 at the Theater an der Wien in Vienna, Austria. Responses to the work were divided at first however the 'Eroica' Symphony's influence extended far into the future.
Listen to our recommended recording of Beethoven's 'Eroica' Symphony, performed by the Berlin Philharmonic conducted by Herbert von Karajan, right now.
Beethoven's Revolutionary'Eroica' Symphony: Masterpiece Guide
The story goes that Ludwig van Beethoven scrubbed out the dedication on his Symphony No.3, the 'Eroica', so hard that he left a hole in the paper. Ultimately, a cryptic comment remained on the title page: "Composed to celebrate the memory of a great man." The excised words had referred to Napoleon Bonaparte.
Beethoven revered Napoleon at first for the Promethean hopes for freedom and change that he inspired in the wake of the French Revolution. Yet when the composer's friend Ferdinand Ries broke the news to him that Napoleon was crowning himself Emperor, the composer's response (as Ries recalled) was: "Is he too, then, nothing more than an ordinary human being? Now he, too, will trample on the rights of man, and indulge only his ambition!"
This disillusionment changed not just the dedication but also the artistic fate of Beethoven's Symphony No.3. When in 1801-02 he first began to sketch out ideas for a work of unprecedented scale and ambition, he intended it to be fully programmatic and to bear the unequivocal title Bonaparte. Instead, as Sinfonia Eroica, the reference is sublimated into a broader impression: if there is a revolution, it is inside the music itself. This was the start of Beethoven's "heroic" period of composition, in which he set out to forge "a new path". There is no piece that better demonstrates his intention, or the mastery with which he fulfilled it.
The 'Eroica' Symphony's key, E flat major, was regarded at the time as a humanistic, noble, "Enlightenment" tonality. Here it has been determined not by the first movement, but by the last, which Beethoven based on a theme from his ballet music for The Creatures Of Prometheus, also in E flat major. Should we identify the image of Prometheus (the Titan who stole fire from the Greek gods on Mount Olympus, brought it to humankind and was horrifically punished) with Napoleon, Beethoven, or both? The reference doubtless is there for a good reason. The outlined chord that opens the finale is a germinal motif through the entire work.
The first movement's main theme is based on it too, before Beethoven twists the music seemingly off course with a chromatic slant. But that twist exemplifies the whole nature of this movement: every idea is continually in motion. It goes far beyond what one might think of as "sonata form", though those elements of conflict, contrast and development are certainly present; it is just that the development never stops. As Jan Swafford puts it in his recent biography of the composer: "This will be music about the process of becoming. Here is another element both abstract and symbolic: the Hero striving toward something. Call it victory; call it coming into his own."
The second movement is a funeral march
The second movement is a funeral march; the big question, though, is why. Napoleon himself was very much alive, in his mid thirties (he was a year older than Beethoven) and the bloodiest of his many military campaigns lay in the future. The common assumption that Beethoven was imagining the death of his (then) hero therefore seems slightly bizarre.
The funeral march was a French tradition that developed after the Revolution as part of a new, notably grand yet popular style of ceremonial music. Beethoven seems to have developed a peculiar preoccupation with this rather niche genre. Part of his Piano Sonata Op. 26, written in 1800-01, is devoted to variations on a theme entitled 'Funeral March For The Death Of A Hero'. The main theme in the opening movement of the Piano Sonata Op. 27 No. 2, the 'Moonlight' Sonata (completed in 1801), contains a characteristic rhythm of oddly similar nature.
Whether this held any personal significance for him beyond purely musical interest is debatable. What is certain, though, is that he had started to go deaf when he was in his twenties – perhaps the result of a type of typhus, perhaps otosclerosis, perhaps something else – and in 1802 he reached crisis point as he attempted to come to terms with the worsening condition. In the so-called 'Heiligenstadt Testament' he wrote to his two brothers that he had considered taking his own life: "Only my art held me back… it seemed to me impossible to leave the world until I had brought forth all that I felt was within me." Perhaps it is not too fanciful to wonder if, in the symphony's funeral march, he was burying his own past.
The scherzo returns the music to life, air and spirit
The scherzo returns the music to life, air and spirit – bouncing back as Beethoven always seems to. Its trio section features an actual trio: three French horns delivering a sunlit ensemble, highlighting the fact that this was the first symphony to have required more than two of them.
If Beethoven experienced a fascination with funeral marches, another genre provided him with a lifelong love-affair: the theme and variations. From early, little-known piano works through to the gigantic Diabelli Variations Op. 120, by way of numerous sets in stand-alone format and within sonatas and chamber works, the form held limitless possibilities for him. The 'Eroica' Symphony's final movement remains one of the most extraordinary examples. It opens in skeletal fashion, tracing a harmonic and rhythmic outline from which the Prometheus theme emerges only gradually; Beethoven proceeds to develop the ensuing variations into a thoroughly structured grand finale, to triumphant effect.
It was in the Vienna palace of Prince Lobkowitz (today the city's Theatre Museum) that the composer conducted the 'Eroica' Symphony's first private performance in August 1804. Here the plot thickens. Remember that scrubbed-out dedication? Prince Lobkowitz, as patron in chief, was accorded a dedication of his own and several months' private use of the work before it was publicly performed and published. If you think there is some philosophical conflict between Beethoven's dependence on royal patronage and his passion for freedom and equality, you are not wrong. Still, consider too that Beethoven had even been planning to move to Paris before disillusionment with Napoleon changed his mind; we cannot discount the 'Bonaparte' account from Ries in the light of such idealism.
The 'Eroica' Symphony's first public performance took place on 7 April 1805 at the Theater an der Wien, a luxurious new opera house in which Beethoven had been composer-in-residence in 1803-4 while writing the symphony – literally in residence, as he was required to live in a flat on the premises and compose an opera (thereby hangs another tale).
Responses to the work were divided at first
Responses to the work were divided at first. While Beethoven's friends considered it a masterpiece from the start, some commentators grumbled about the "endless duration of this longest and perhaps most difficult of all symphonies, which exhausts even connoisseurs and becomes unbearable for the mere amateur".
Soon, though, the musicians who were required to perform it – always the hardest group to please – were taking it to their hearts. In Leipzig in 1807, one report suggests: "The orchestra had voluntarily gathered for extra rehearsals without recompense, except for the honour and special enjoyment of the work itself."
The 'Eroica' Symphony's influence extended far into the future
The 'Eroica' Symphony's influence extended far into the future, its impact immeasurable upon composers ranging from Schubert to Berlioz to Wagner (Siegfried's Funeral Music from Götterdämmerung) and later Mahler. The principle of "developing variation" was also a prime compositional technique for Brahms and, indeed, Schoenberg. In this symphony, Beethoven sought a new path for himself; in the end, he found one that shaped music for a century.
Recommended Recording
Our recommended recording of Beethoven's 'Eroica' Symphony, performed by the Berlin Philharmonic conducted by Herbert von Karajan, can be bought here.