'The Blue Notebooks': Max Richter's Protest Against War And Violence
Explore our guide to Max Richter's 'The Blue Notebooks' – his heartfelt protest against political, social and personal brutality.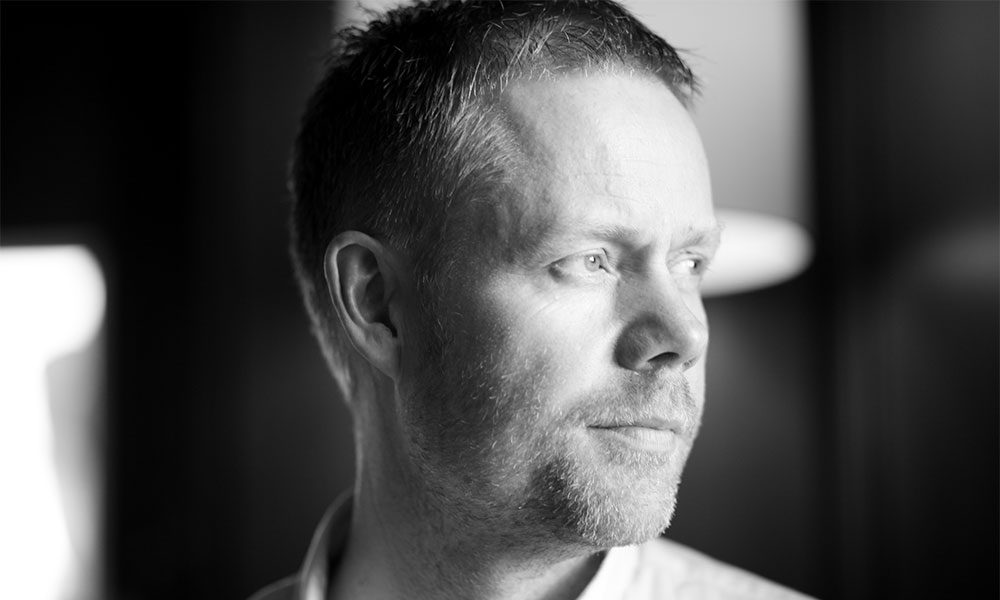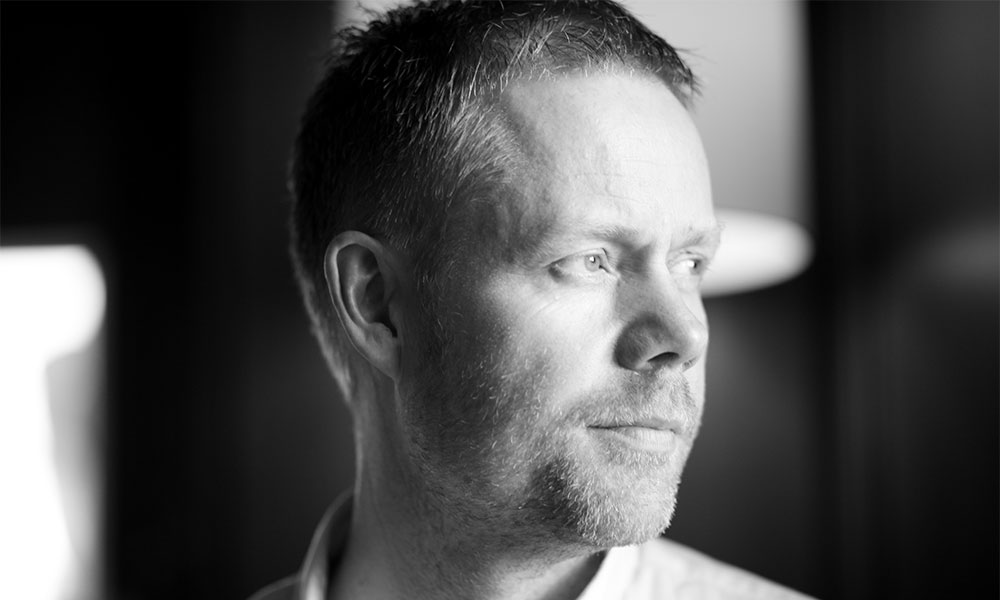 The Blue Notebooks was composer Max Richter's Iraq War-themed, and critically-acclaimed, second album. Max Richter has described The Blue Notebooks as "a protest album about Iraq, a meditation on violence – both the violence that I had personally experienced around me as a child and the violence of war …". He composed The Blue Notebooks in the run-up to the 2003 invasion of Iraq and initially released the album for specialist indie label 130701 on 26 February 2004. The Blue Notebooks was named by The Guardian as one of the 25 best classical music works of the 21st Century.
Listen to Max Richter's The Blue Notebooks right now.
'The Blue Notebooks': Max Richter's Protest Against War And Violence
For those who love Max Richter's Sleep project, or his soundtrack work for TV and film (such as The Leftovers and Ad Astra), The Blue Notebooks is a delight waiting to be discovered. The album features actress Tilda Swinton, readings from Franz Kafka (from whose The Blue Octavo Notebooks the album takes its name), and from Polish poet Czesław Miłosz, in a vocal performance which has been likened to YouTube's closely recorded and sensuous ASMR movement (Richter even later subtitled one of the tracks from Sleep 'whisper music'). A sumptuously deluxe, expanded double-disc reissue of The Blue Notebooks was released by Deutsche Grammophon in 2018 to celebrate the album's 15th anniversary.
'On The Nature Of Daylight'
The brief, melancholic title waltz opens The Blue Notebooks, with a performance from Swinton, and Kafka's scene-setting line: "Everyone carries a room about inside them". The longer, Purcell and Beethoven-influenced, cello-led 'On The Nature Of Daylight' then follows. It is an immensely popular lament, which has done more than any other Richter piece to cement his name into the international music world's consciousness. It's a fine example of Richter's capability to create art which is eminently adaptable, and then to allow it, like a growing child, to exist in the world on its own, to be added to and to be promoted in a multitude of ways.
In 2004, however, Max Richter was not yet on most people's radars. The Blue Notebooks budgetary restraints meant that it was recorded in an almost absurd, unthinkable rush, and the record went so unnoticed that, at the time, Richter's family was left in dire financial straits. It has taken the piece's inclusion on a remarkable number of soundtracks and compilations; further interpretations by both Richter himself and others (including a repurposing of Dinah Washington's 'This Bitter Earth' vocal, and sampling by UK rap legend Roots Manuva); plus the album's reissue; before its journey eventually seemed complete with the addition of its excellent 2018, Elisabeth Moss-featuring, music video.
'Shadow Journal'
The stirring piano miniature 'Horizon Variations' leads into the album's most expansive piece, 'Shadow Journal', a Brian Eno-influenced ambient dub track which Pitchfork described as "literally perfect". Its bass weight rests upon the sounds of a treated viola and, as with other tracks on the album, it presaged the trend for field recordings with its cinematic sound architecture. These recordings back Swinton, reading Miłosz's evocative lines from Unattainable Earth: "I cast a spell on the city, asking it to last." It was later utilised in another war project, the Israeli animation Waltz With Bashir, which was Richter's first major soundtrack.
'Iconography'
The magnificent, organ-accompanied choral piece 'Iconography' transcends its sampled base, Richter's levels of attention to detail already in place, and the atmosphere luxurious. It reveals Max Richter's debt to German baroque master Johann Sebastian Bach, and later joined 'Shadow Journal' on the Waltz With Bashir soundtrack. A remix from Glasgow's Konx-Om-Pax also features on The Blue Notebooks reissue, wreathing the piece in electronic effects and adding rippling synths and a chunky groove for an all too short house track.
'Vladimir's Blues'
The zig-zagging, Chopin-influenced, Nabokov-referencing piano piece 'Vladimir's Blues', as often with Richter's work, leaves the listener keen for more, the writer's butterflies having flitted out of the room almost before they landed. It was later featured extensively in HBO's supernatural drama series The Leftovers.
Max Richter re-recorded 'Vladimir's Blues' as an extra track on The Blue Notebooks' reissue, as well as opening it up for a remix by Jlin, in her woozy Chicago footwork style, the butterfly theme appropriate for an artist who takes an already curious American dance genre and brightens it mysteriously and unexpectedly.
Features Tilda Swinton
Swinton's typewriter returns on 'Arboretum' and 'Old Song', as she reads from Kafka again. On the former, she prefaces the strings, which lay over a notably electronic-sounding rhythm, reminiscent of some of the Warp Records acts. 'Old Song', as with some of Richter's later material for Songs From Before, leaves a piano composition by another composer (in this case Robert Schumann) almost submerged under atmospherics, adding to the sense of time passing in the journal entries.
'Organum' returns to a rich, devotional setting, before the last of the three longer pieces on the album, the tensely and majestically building 'The Trees', at the beginning of which Swinton reads one last time, from Miłosz's Hymn Of The Pearl. The album then finishes with yet another magically evocative short piano piece, 'Written On The Sky', which revisits 'On The Nature Of Daylight' solo, as a sort of bookend.
The expanded edition of The Blue Notebooks also includes 'A Catalogue Of Afternoons', a piece so succinctly effective that it has already made its way onto the first Richter compilation, 2019's Voyager: Essential Max Richter. The super deluxe Notebook edition also adds a brand new track, the abrasively treated cosmic string drift of 'Cypher'.
As with his most esteemed classical forebears, Richter's The Blue Notebooks takes extant ideas and presents them anew for different times. And as with those forebears, his work is continuing to gain recognition as the years pass: the album's place in our musical history is even now continuing to grow.
Max Richter's The Blue Notebooks can be bought here.
Format:
UK English