Beethoven Was "Not Completely Deaf" At 'Ninth Symphony' Premiere
Professor Theodore Albrecht has revealed that Beethoven "could still hear something" at the premiere of his groundbreaking 'Ninth Symphony'.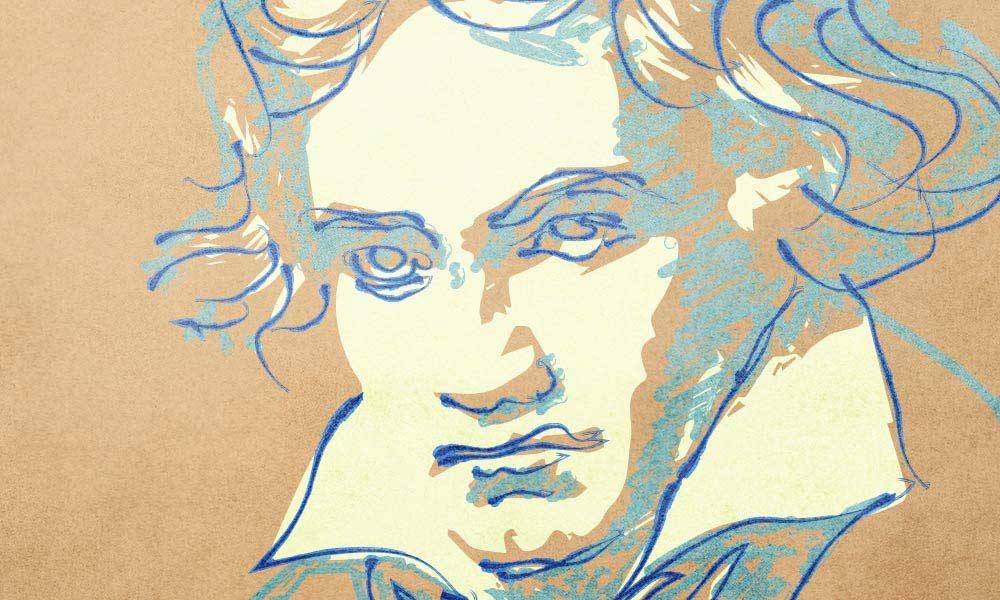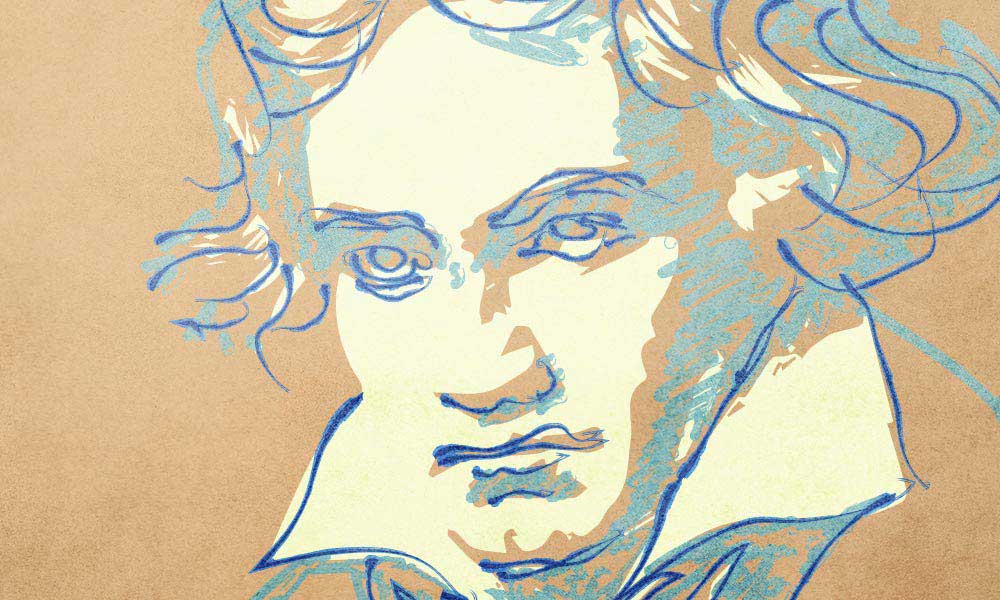 A musicologist has revealed that, contrary to established belief, Beethoven was not completely deaf at the premiere of his Ninth Symphony. Theodore Albrecht, professor of musicology at Kent State University, Ohio and a leading Beethoven expert, has uncovered evidence revealing that the composer still had hearing in his left ear until shortly before his death in 1827. Although Beethoven suffered severe deterioration in his hearing he did not, according to Albrecht, lose it "to the very profound depths" that musicologists have assumed.
"Not only was Beethoven not completely deaf at the premiere of his Ninth Symphony in May 1824, he could hear, although increasingly faintly, for at least two years afterwards, probably through the last premiere that he would supervise, his String Quartet in B-flat, Op 130, in March 1826," Albrecht told the Observer.
Beethoven's Ninth Symphony is one of his greatest compositions
Beethoven's Ninth Symphony is one of his greatest compositions and one of the greatest symphonies ever composed. His Ninth Symphony is also known as the 'Choral' Symphony as its final movement features four vocal soloists and a chorus who sing a setting of Schiller's poem An Die Freude (Ode To Joy). In the 'Choral' symphony, Beethoven took the structure of a Classical symphony to its limits in expression of his lofty philosophical theme: the unity of mankind and our place in the universe. It was previously believed that Beethoven steadily lost his hearing while composing his Ninth Symphony and was profoundly deaf when it was premiered.
1977 New Year's Eve concert with Karajan conducting Beethoven's 9th Symphony
Beethoven began to lose his hearing in 1798 and told a friend, "If I belonged to any other profession, it would be easier, but in my profession it is a frightful state." He tried using ear trumpets but his hearing continued to deteriorate. Beethoven carried around blank "conversation books" in which he asked friends and acquaintances to write their comments and he would reply aloud. In one account, dated 1823, he scribbled that his left ear was "fairly preserved".
"He could still hear something"
"The conversation books are going to be a game-changer" said Albrecht. In the surviving examples – including two in the composer's birthplace, the Beethoven-Haus museum in Bonn, and 137 in Berlin State Library – he has so far found 23 direct references on the subject of hearing, and estimates that even more will show "he could still hear something". Albrecht is currently editing the "conversation books" and translating them from German into English for the first time. Volume 3 of Beethoven's Conversation Books will be published in May.
However the evidence proving that Beethoven could still hear, "doesn't take away from the fact that this man did what he did in the face of overwhelming difficulty" noted Albrecht.
Listen to the best of Beethoven on Apple Music and Spotify.
Do you want to be the first to hear the latest news from the classical world? Follow uDiscover Classical on Facebook and Twitter.
Format:
UK English