Cecilia Bartoli Announces 'Queen Of Baroque'
Cecilia Bartoli will release 'Queen Of Baroque', a new collection of arias featuring two world premiere recordings, in November 2020.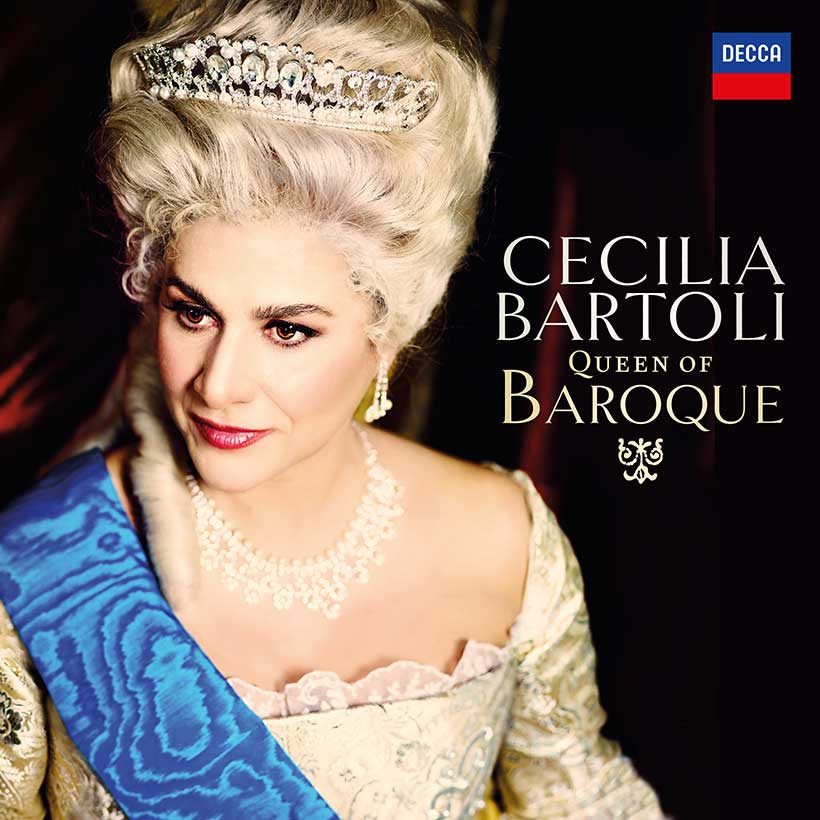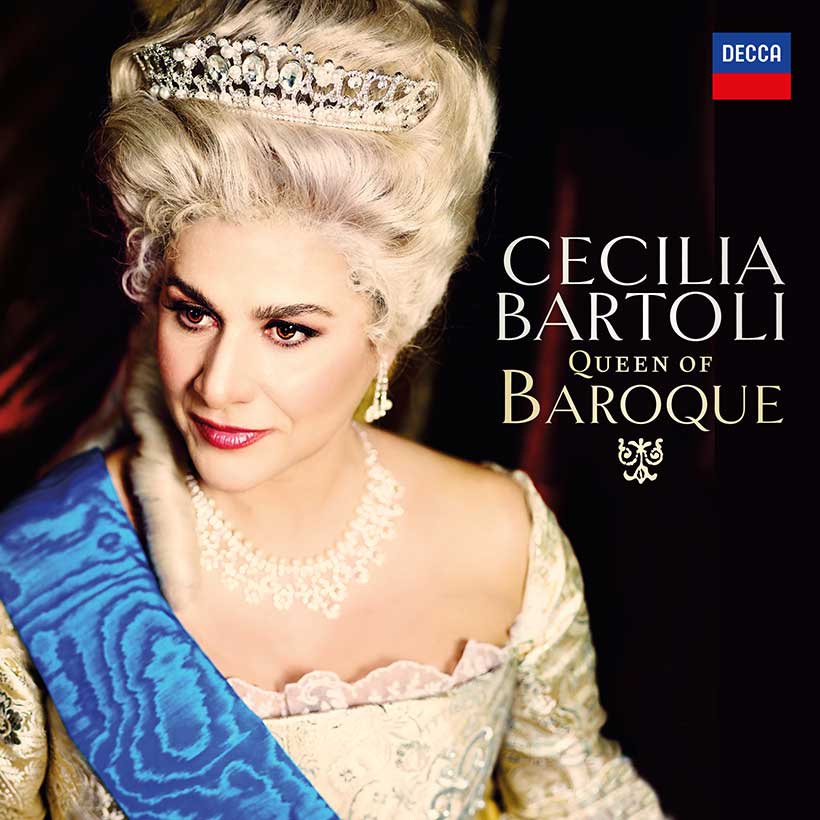 Cecilia Bartoli has announced she will release Queen of Baroque, a new compilation of her celebrated baroque arias, on 27 November 2020. The album features the very best of Cecilia Bartoli's treasured recordings of musical delights and discoveries of the 17th and 18th centuries, including two previously unreleased world premiere recordings of forgotten jewels by Italian composers Leonardo Vinci and Agostino Steffani.
Vinci: Alessandro nell'Indie - Quanto invidio la sorte… Chi vive amante
Cecilia Bartoli is joined on Queen of Baroque by special guests Philippe Jaroussky, June Anderson, Franco Fagioli and Sol Gabetta, sharing her passion for musical curiosities uncovered throughout the centuries.
Structurally a Baroque opera consisted of arias threaded together by plot-thickening recitatives, which could be plucked from one production and slotted into another, sometimes to create an opera pasticcio in which a 'mega mix' of popular hits featured in a new context. Rather than being considered plagiarism, this action paid homage to great musicians, and merely prolonged the life of an aria.
Queen of Baroque serves as a tribute to both Cecilia Bartoli, widely celebrated for her treatment of Baroque arias, and the composers that created the chart hits of the day. The full extent of the human condition is shared through love duets, coloratura duels, religious fervour, warlike dramatism, moments of despair, flirtatious humour and sensational discoveries.
Throughout Cecilia Bartoli's celebrated career, period instruments and historically informed performance practice have played an integral part within her projects and led to the formation of her own orchestra, Les Musiciens du Prince-Monaco, in 2016. Cecilia will become director of Monte-Carlo Opera in 2023. She said, "Taking on the leadership of Monte-Carlo Opera is a new phase in my career, but it also represents the realisation of a dream. I will be the first woman to occupy this position, as well as the first opera singer since Guy Grinda, Jean-Louis Grinda's father … I'm brimming with ideas and will take tremendous joy in placing my creativity and passion for music at the service of Monte-Carlo Opera."
Cecilia Bartoli's new album Queen of Baroque will be released on 27 November 2020. Scroll down to read the full tracklisting and pre-order the album here.
The full tracklisting for Queen of Baroque is:
1.  Steffani – I trionfi del fato: 'E l'honor stella tiranna'*
2.  Vinci – Alessandro nelle Indie: 'Quanto Invidio…Chi vive amante'*
3.  Handel – Rinaldo: 'Lascia ch'io pianga'
4.  Broschi – Artaserse: 'Son Qual Nave'
5.  Pergolesi – Stabat Mater, P. 77: 1. Stabat Mater dolorosa feat. Anderson
6.  Vivaldi – Griselda: 'Agitata da due venti'
7.  Steffani – Niobe, regina di Tebe: 'Serena, o mio bel sole… Mia fiamma…' feat. Jaroussky
8.  A. Scarlatti – Il Sedecia, Re di Gerusalemme: 'Caldo Sangue'
9.  Handel – Serse: 'Ombra mai fu'
10. Albinoni – Il nascimento dell'Aurora: 'Aure andate e baciate' feat. Sol Gabetta
11. Graun – Adriano In Siria: 'Deh, tu bel Dio d'amore…Ov'e il mio bene?'
12. Steffani – Stabat Mater: 'Eja Mater, fons amoris… Fac, ut ardeat… Sancta Mater… Tui nati, vulnerati' feat. Fagioli, Behle
13. Caldara – Il Trionfo dell'Innocenza: 'Vanne pentita a piangere'
14. Handel – La Resurrezione (1708), HWV 47: 'Disserratevi oh porte d'Averno'
15. Porpora – Germanico in Germania: 'Parto ti lascio, o cara'
16. Steffani – I Triondi del fato: 'Combatton quest'alma' feat. Jaroussky
17. Handel – Rinaldo: 'Bel piacere'
*Denotes a world premiere recording
Do you want to be the first to hear the latest news from the classical world? Follow uDiscover Classical on Facebook and Twitter.
---
Format:
UK English