Christian Li, Youngest Artist To Record Vivaldi's 'Four Seasons', Releases Debut Album
13-year-old violinist Christian Li, the youngest artist to record Vivaldi's 'The Four Seasons', has released his debut album.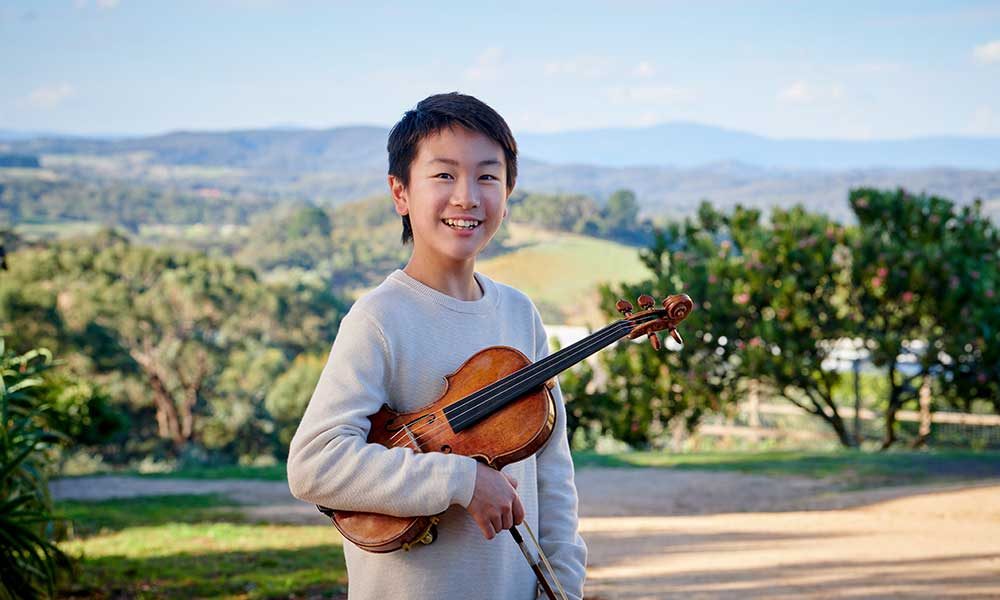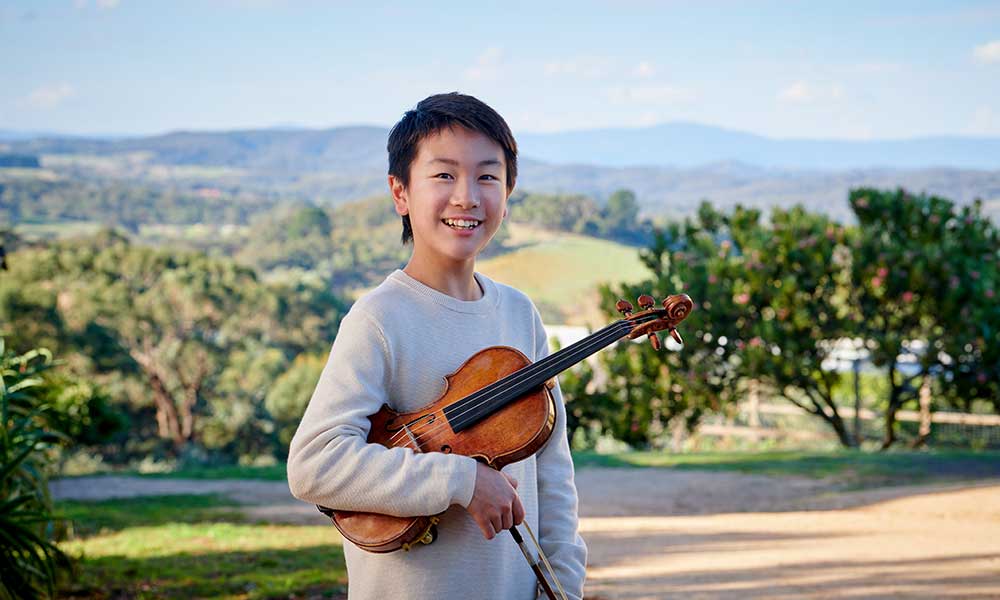 At only 13 years old Christian Li has become the youngest violinist to professionally record Vivaldi's The Four Seasons which is featured on his debut album, with the Melbourne Symphony Orchestra, released today.
Vivaldi: The Four Seasons, Violin Concerto No. 1 in E Major, RV 269 "Spring" - I. Allegro
Australian-Chinese violinist Christian Li was born in Melbourne in 2007 and first picked up a violin aged five. He came to international attention in 2018 when he became the youngest-ever winner of the Menuhin Competition, winning the joint Junior 1st Prize in Geneva, aged only ten. Christian's winning performance of 'Summer' from Vivaldi's The Four Seasons has since achieved millions of views on YouTube.
"It's dramatic, warm and poetic"
Vivaldi's The Four Seasons, a set of four violin concertos depicting the seasons of the year, is a very special work for Christian Li. He explained, "It's dramatic, warm and poetic. I can use the music to tell the poems' storylines, and it was playing 'Summer' that I won the Menuhin Competition when I was ten, which I really didn't expect!"
Christian's favourite movement is 'Autumn', particularly its final movement. He said, "It has lots of action and excitement. The music depicts hunters on horseback chasing down a stag. You can hear horns, you can hear dogs, you can hear guns firing, and all of these effects are made on the instruments."'
Christian Li's debut album also features 'Fisherman's Harvest Song', a traditional folk tune adapted by contemporary Chinese composer Li Zili; Bazzini's notoriously fiendish 'La Ronde des Lutins'; Kreisler's 'Tambourin Chinois' and Massanet's 'Méditation' from Thaïs.
At the age of nine Christian Li won First Prize in the violin category of the Young Artist Semper Music International Competition in Italy and performed at Carnegie Hall in New York in the American Protégé Showcase 10th Anniversary concert. In 2014 he won First Prize in the "Golden Beijing" violin competition in China and in 2013, aged just five, Christian was chosen for a TV commercial in China that features him playing the violin.
Christian Li is the youngest artist to sign to Decca Classics
Christian Li became the youngest artist to sign to Decca Classics when he joined the label last year just after his 12th birthday.
He performs on the 1737 ex-Paulsen Guarneri del Gesù violin and studies at the Australian National Academy of Music in Melbourne. Christian Li finds any nerves disappear once he steps out onto the stage and dreams of being a soloist with the world's greatest orchestras.
Christian Li's debut album The Four Seasons is available to stream here.
Do you want to be the first to hear the latest news from the classical world? Follow uDiscover Classical on Facebook and Twitter.
---
Format:
UK English