'Classics Unlocked' Explores Beethoven's Middle Piano Sonatas
'Classics Unlocked' podcast explores Beethoven's middle piano sonatas in which the composer breaks away from the classical model.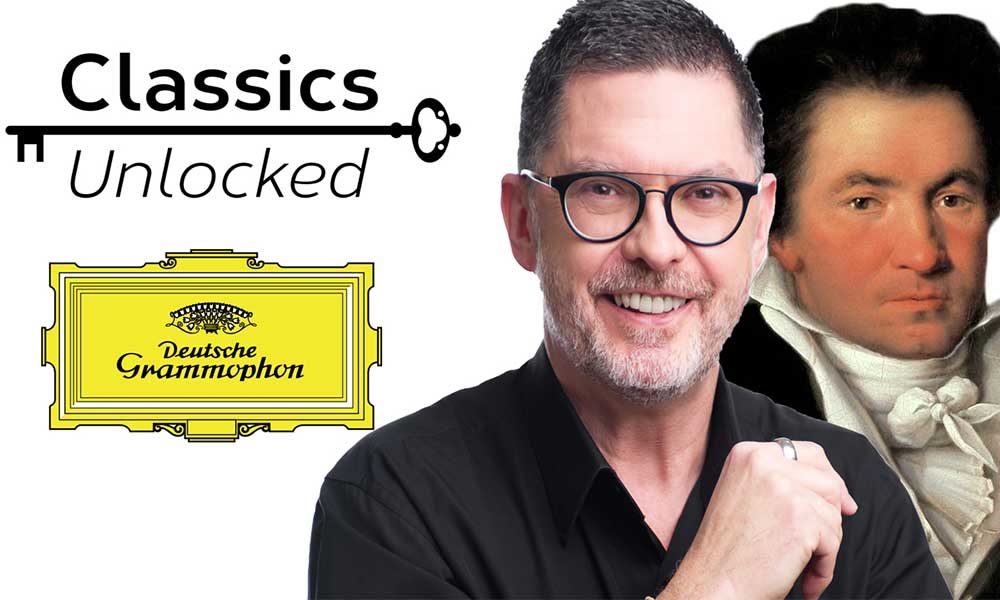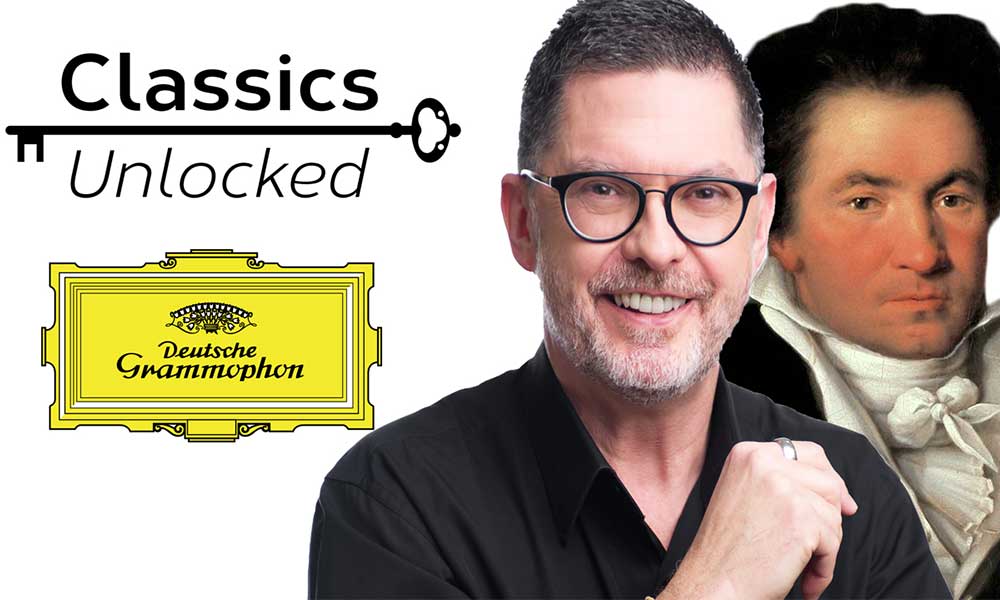 Explore Beethoven's middle piano sonatas with Classics Unlocked, a classical music podcast series presented by Graham Abbott. Beethoven composed his 32 piano sonatas during three distinct periods of his life, early, middle and late, and they offer a fascinating overview of his compositional development. In his middle period Beethoven shows a distinct move away from simply trying to extend classical models to actually breaking them in order to create entirely new forms.
Classics Unlocked – Ep. 12 – Beethoven's Middle Piano Sonatas
Beethoven's Middle Piano Sonatas
The first three piano sonatas from Beethoven's middle period all date from 1801 and include the Piano Sonata No. 12 In Ab Major, Op. 26, sometimes called the 'Funeral March' sonata, which reflects Beethoven's experimentation with the form of the piano sonata. The structure is unconventional in that the piece opens with a relatively slow movement in the format of a theme and variations, the third movement incorporates a funeral march, and none of its four movements is in sonata-allegro form.
Beethoven's experiments with structure led him to entitle each of his following Op. 27 sonatas 'Quasi Una Fantasia' (a sonata in the form of, or like, a fantasia). Here the movement structure is altered even further in ways which no other composer of the time would have dared. The second of these, Piano Sonata No. 14 in C# Minor, popularly known as the 'Moonlight' sonata, completed in 1801, is one of Beethoven's most famous and beautiful creations and the first of his piano sonatas to open with a slow movement.
In the following year, in 1802 at the age of only 31, Beethoven had to accept that his hearing would not improve. This realisation led him to write the document, now called the Heiligenstadt Testament, in which he poured out his sense of horror of what was happening to him and thoughts of suicide. Grappling with deafness Beethoven wrote to his friend Wenzel Krumpholz, "From now on, I'm going to take a new path". His experimentation in modifications to the common sonata form of Haydn and Mozart became more daring, as did the depth of expression, and his following Op. 31 sonatas, including 'The Tempest' and 'The Hunt' are direct manifestations of this but with completely different outcomes.
Beethoven's piano sonatas No. 21 in C major, Op. 53, the 'Waldstein', composed in 1804, No. 23 in F minor, Op. 57, the 'Appassionata', composed in 1804 and 1805, and No. 26 in Eb major, Op. 81a, 'Les Adieux', composed during the years 1809 and 1810, are three of the most notable sonatas from Beethoven's middle period. The 'Waldstein' and the 'Appassionata' are two of Beethoven's greatest and most technically challenging piano sonatas. 'Les Adieux' ('The Farewell)' is also one of Beethoven's most challenging sonatas because of its technical difficulties and mature emotions. For the first and only time in his piano sonatas Beethoven wrote a work with an extra musical meaning, a programme, in which he expresses his personal feelings on the departure of his friend and patron Archduke Rudolph who fled Vienna to escape Napoleon's troops.
Classics Unlocked podcasts
The following Classics Unlocked podcasts are available on YouTube and as Apple Music podcasts. Each 45-minute podcast focuses on a particular period of music or body of work and delves into the stories behind the music.
• Bach's Six Cello Suites – Pierre Fournier
• Mahler's Symphonies – Bernard Haitink
• Tchaikovsky's Symphonies – Mikhail Pletnev
• Wagner's Ring Cycle – Sir Georg Solti
• Berlioz The Rule Breaker – Various Artists
• Beethoven's Early Piano Sonatas – Wilhelm Kempff
• Bruckner's Symphonies – Vienna Philharmonic Orchestra/various conductors
• Mozart's Wind Concertos – Orpheus Chamber Orchestra
• Carols Old And New – Choir of King's College Cambridge conducted by Stephen Cleobury
• Beethoven's Symphonies – Berlin Philharmonic conducted by Herbert von Karajan
• Verdi's La Traviata – Bavarian State Orchestra conducted by Carlos Kleiber
• Beethoven's Middle Piano Sonatas – Wilhelm Kempff
This episode of Classics Unlocked features recordings from Wilhelm Kempff's Complete Beethoven Piano Sonatas which can be bought here.
Do you want to be the first to hear the latest news from the classical world? Follow uDiscover Classical on Facebook and Twitter.
Format:
UK English