Daniel Barenboim Announces Release of Elgar's 'Sea Pictures/Falstaff'
Daniel Barenboim will release Elgar's 'Sea Pictures / Falstaff', recorded with Staatskapelle Berlin and Elīna Garanča, in July.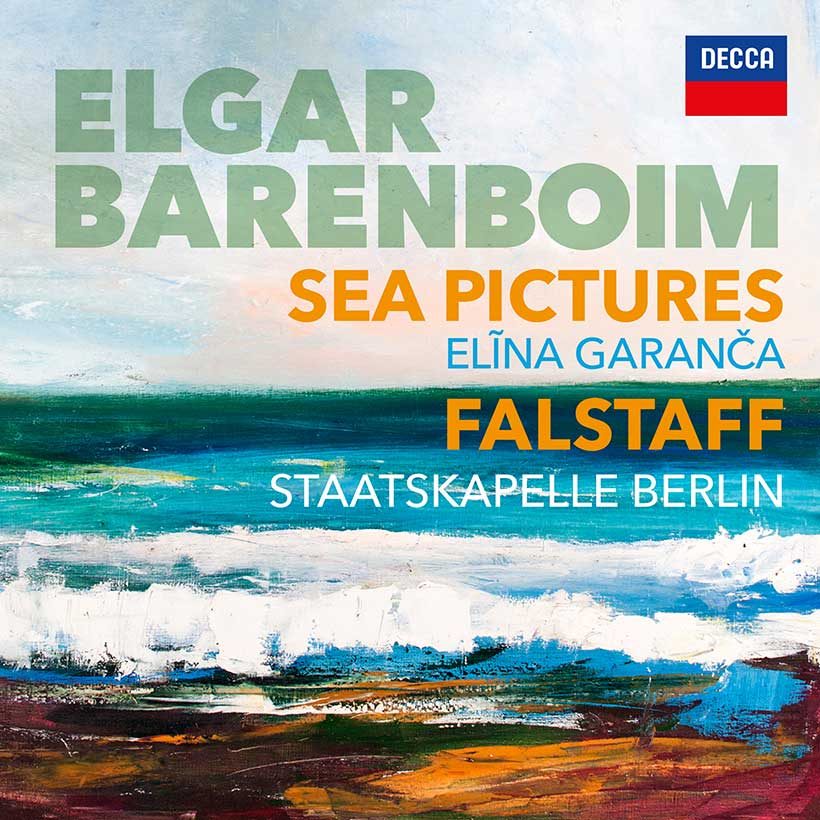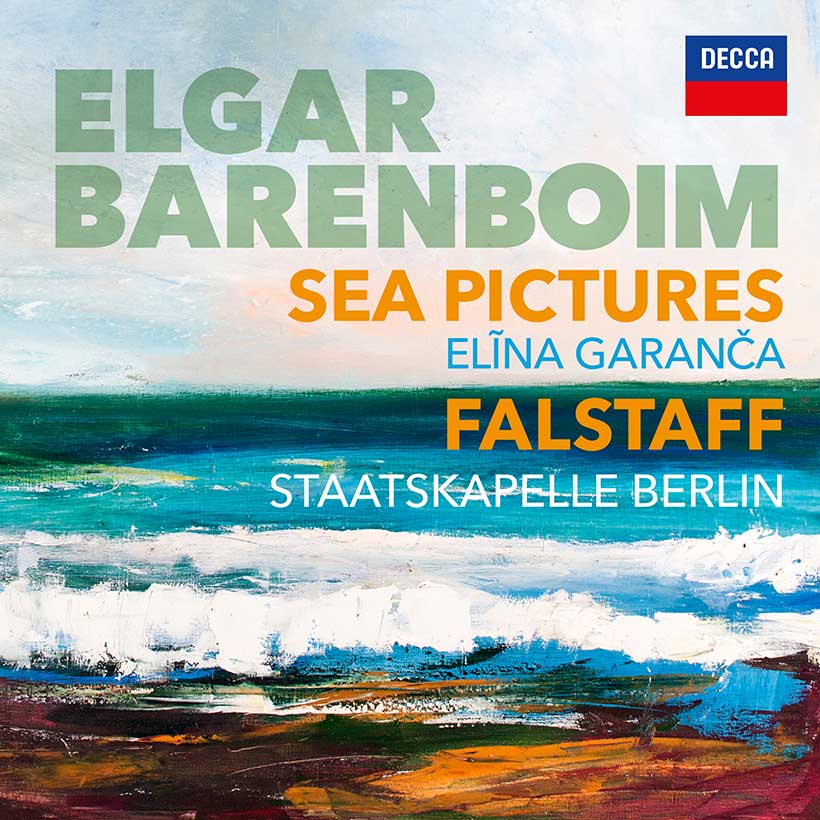 Daniel Barenboim has announced the next album in his acclaimed Elgar series, Sea Pictures / Falstaff, recorded live in December 2019 with the Staatskapelle Berlin and Latvian soprano Elīna Garanča, will be released on 24 July 2020. 'Where Corals Lie', the first single from Sea Pictures, was released today.
Elgar: Sea Pictures, Op. 37 - IV. Where Corals Lie
Sea Pictures
Daniel Barenboim first recorded Elgar's Sea Pictures forty years ago in 1980, with the London Philharmonic Orchestra and Yvonne Minton, and returns to the repertoire in this new recording. The Times noted, "…there can be nothing but praise for the indefatigable way [Barenboim] has championed the composer in Germany and elsewhere… there's a gripping integrity and intensity to Barenboim's approach," in their review of Barenboim's 2017 recording of Elgar's Dream Of Gerontius.
Elgar composed Sea Pictures during the summer of 1899 in the weeks after the successful premiere of the Enigma Variations which brought him to national prominence. Sea Pictures is a song cycle for voice and orchestra consisting of five songs, based on five poems by different authors, about the sea. Elgar, with his wide knowledge of literature, took immense care in choosing the five poems. He composed Sea Pictures for the acclaimed contralto Clara Butt who gave the premiere at the Norwich Festival in October 1899 dressed as a mermaid!
Elgar creates his "pictures" with masterly depictions of nocturnal sea-swell for Roden Noel's 'Sea Slumber-Song', a storm breaking around the island of Capri for 'In Haven' by the composer's wife Alice, the expanses of the ocean for Elizabeth Barrett Browning's 'Sabbath Morning At Sea', exotic scenes for Richard Garnett's 'Where Corals Lie', and fiercely breaking waves for 'The Swimmer' by Adam Lindsay Gordon. The reminiscences in this last poem of an old love affair prompt musical references back to 'Where Corals Lie' and 'Sea Slumber-Song', reinforcing the unity of the cycle.
Falstaff
Of all Elgar's major works Falstaff gave him the most pleasure to write and he thought it was his finest orchestral piece. He told a reporter: "I have, I think, enjoyed writing it more than any other music I have ever composed … the hours I have spent on it have brought me a great deal of happiness." Elgar called Falstaff a "symphonic study": "symphonic" because like a symphony it is founded on motivic development and long-range tonal planning; "study" because it amounts to a character-study of Shakespeare's Sir John Falstaff. "Falstaff is the name," Elgar wrote, "but Shakespeare – the whole of human life – is in the theme."
Daniel Barenboim's new album Sea Pictures / Falstaff, featuring Elīna Garanča and Staatskapelle Berlin, will be released on 24 July 2020 and can be pre-ordered here.
Do you want to be the first to hear the latest news from the classical world? Follow uDiscover Classical on Facebook and Twitter.
Format:
UK English