Decca 90 Gala At Royal Albert Hall Celebrates Decca's 90th Anniversary
The Classic FM Live Decca 90 Gala featured artists including Gareth Malone, Colin Thackery, Isata Kanneh-Mason and Benjamin Grosvenor.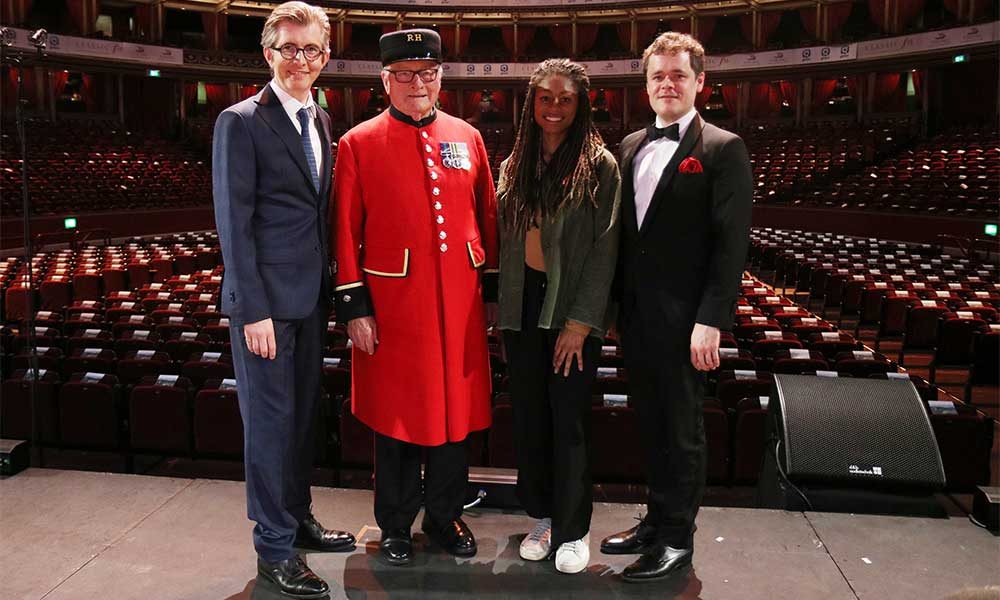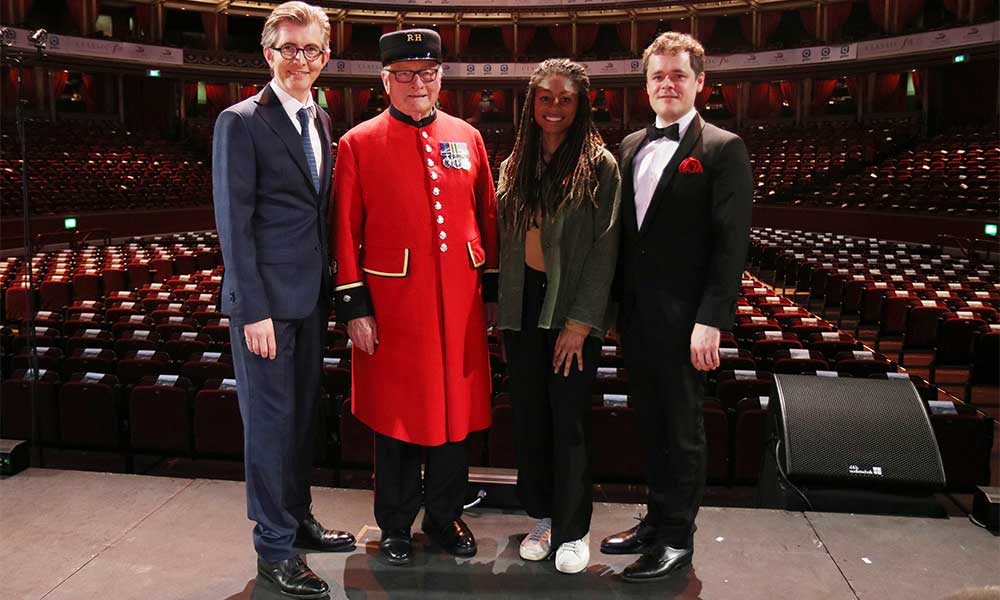 Last night the Classic FM Live Decca 90 Gala at the Royal Albert Hall celebrated 90 years of Decca Records. What continues to set Decca apart from the rest is its innate ability to cherry pick the finest talent from all ages and backgrounds and yesterday's line up was a testament to this. Featured artists included young pianist Isata Kanneh-Mason, part of the gifted Kanneh-Mason family, and Britain's Got Talent winner Colin Thackery, who at 89 years young, is nearly as old as Decca itself! Colin sang 'I Vow To Thee My Country' and Isata performed two Chopin pieces during their debut performances at the iconic venue.
Broadcaster and chart-topping choirmaster Gareth Malone OBE exclusively announced on stage the news of his forthcoming album, Music For Healing, featuring solo piano, choir and strings. Gareth performed tracks from his new album on the piano.
Pianist Benjamin Grosvenor performed Gershwin's Rhapsody In Blue, fusing jazz and classical music to conjure up images of 1920s Manhattan, conducted by Bournemouth Symphony Orchestra's Stephen Barlow.
Debbie Wiseman OBE, one of the UK's most successful female composers, performed the world premiere of the DECCA theme, with the song's melody built on the notes D, E, C, C, A and featuring a Latin text inspired by the pioneering qualities of the label.
As the spectacular fireworks display closed the Decca 90 Gala, it offered time to reflect on what has been an incredible year of celebrations for Decca's 90th birthday. Throughout 2019 Decca has been celebrating its nine decades of excellence, marking the occasion with the publication of the book The Supreme Record Company: The Story Of Decca Records 1929-2019, the critically-acclaimed Ron Howard-directed Pavarotti feature film, an exhibition at London's prestigious V&A Museum, a unique series of concerts in London, Berlin and Paris, 90 reissues and releases, podcasts, radio shows and much more.
Looking at last night's superb performers at the Decca 90 Gala, and at the countless other current stars at Decca, the future of the label looks to be as exciting, exhilarating and unpredictable as its eminent past.
Since its formation in 1929 Decca has burgeoned from a prosperous British company to a fully-fledged international powerhouse – quickly earning the title as 'The Supreme Record Company' – a statement that resonates stronger than ever today. Decca has been the home to countless legendary musicians from Luciano Pavarotti to David Bowie, Dame Vera Lynn to Bing Crosby, Tom Jones to Billie Holiday and is now providing the platform for a new generation of ambitious artists at the forefront of their genres who continue to represent the label's cultural legacy. Decca's history touches on every aspect of modern music, both classical and pop, from the beginnings of sound recording to today's chart-topping superstars.
For further information on Decca's 90th anniversary celebrations visit Decca90.com
Format:
UK English