Decca Records Launch Decca Supreme Session Ale
Decca Records continue their 90th anniversary celebrations with the launch of Decca Ale and further events including Classic FM's Live Decca 90 Gala.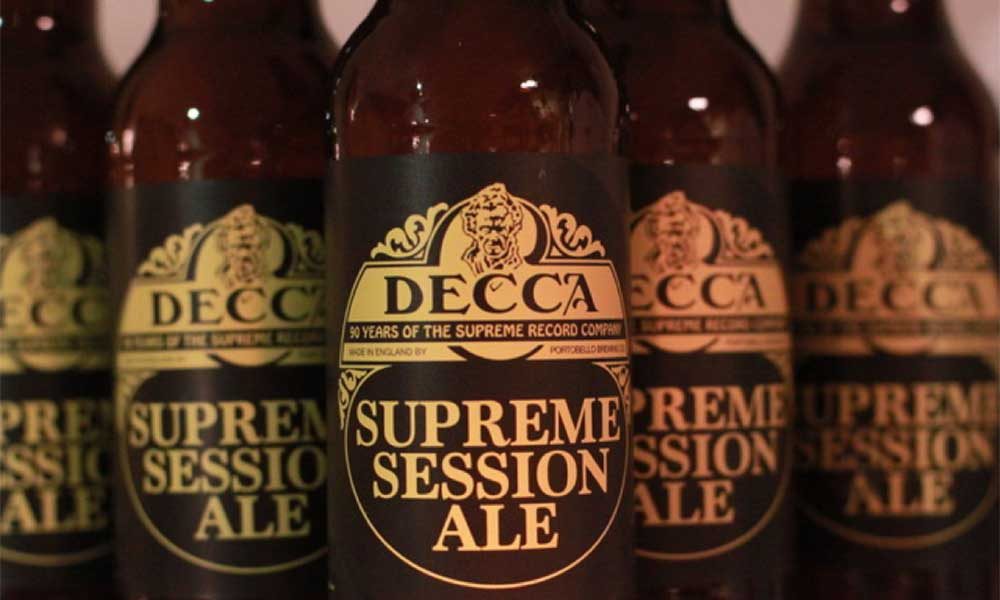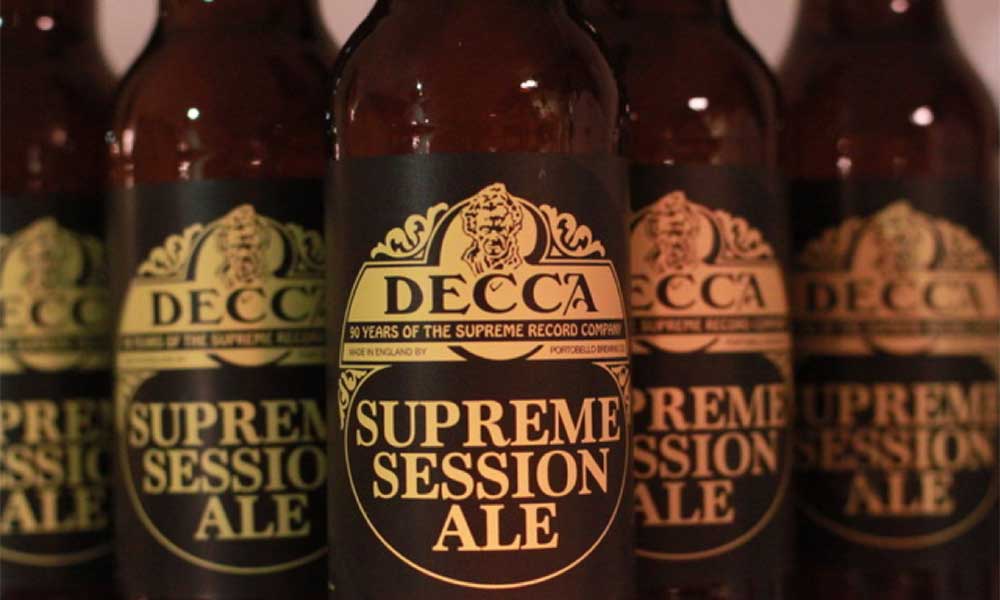 Decca Records, the UK's longest running record label, and prestigious London craft beer company, Portobello Brewing Company, have today launched their collaborative beer – the Decca Supreme Session Ale. The ale is part of Decca's ongoing 90th anniversary celebrations. Like Decca, which has worked with an array of legendary and world-class artists and released countless landmark records, the Decca Supreme Session Ale offers an equally well-rounded and meticulously crafted finish.
Decca 90 curator Daryl Easlea said, "To mark the final phase of Decca's 90th anniversary, we are absolutely delighted to celebrate with this fine session ale brewed by our friends at the Portobello Brewery."
Throughout 2019 Decca has been celebrating its nine decades of excellence, marking the occasion with the publication of the book The Supreme Record Company: The Story Of Decca Records 1929-2019, the critically-acclaimed Ron Howard-directed Pavarotti feature film, an exhibition at London's prestigious V&A Museum, a unique series of concerts in London, Berlin and Paris, 90 reissues and releases, podcasts, radio shows and much more.
Further exciting Decca 90th anniversary events include:
The Classic FM Live Decca 90 Gala
On Tuesday 8 October the Classic FM Live Decca 90 Gala at the Royal Albert Hall celebrates 90 years of Decca Records and features artists including the nation's favourite choirmaster Gareth Malone, pianists Benjamin Grosvenor and Isata Kanneh-Mason, plus a very special guest. For further details visit the Royal Albert Hall's website.
Decca panel discussion at Cheltenham's Literature Festival
On Wednesday 9 October Decca will be hosting a panel discussion at Cheltenham's Literature Festival on its colourful history, examining the pivotal moments that helped shape the label and what the future holds. The panel will be comprised of President of Decca Records Rebecca Allen, Gareth Malone, one of their star artists known to millions in the UK from the TV show The Choir, and Daryl Easlea (Editor of Decca: The Supreme Record Company and Decca 90 curator). For further details visit Cheltenham Festivals' website.
Decca at Louder Than Words Festival
On Sunday 10 November Decca will be at Manchester's literature event, the Louder Than Words Festival, to tell the story of why the historic label is still going strong. For further details visit Louder Than Words Festival's website.
About Decca Records
Decca Records, one of the most iconic record labels in the world, celebrates its 90th anniversary this year. Since its formation in 1929, Decca has burgeoned from a prosperous British company to a fully-fledged international powerhouse – quickly earning the title as 'The Supreme Record Company' – a statement that resonates stronger than ever today.
Decca has been the home to countless legendary musicians from Luciano Pavarotti to David Bowie, Dame Vera Lynn to Bing Crosby, Tom Jones to Billie Holiday and is now providing the platform for a new generation of ambitious artists at the forefront of their genres including Andrea Bocelli, Sheku Kanneh-Mason and Gregory Porter, who continue to represent the label's cultural legacy. Decca's history touches on every aspect of modern music, both classical and pop, from the beginnings of sound recording to today's chart-topping superstars.
For further information on Decca's 90th anniversary celebrations visit Decca90.com
Format:
UK English