Hans Zimmer Composes Smartphone Ringtones
Hans Zimmer has composed ringtones and an "orchestra of system sounds" for Oppo's smartphone the Find X3 Pro which sounds as good as it looks.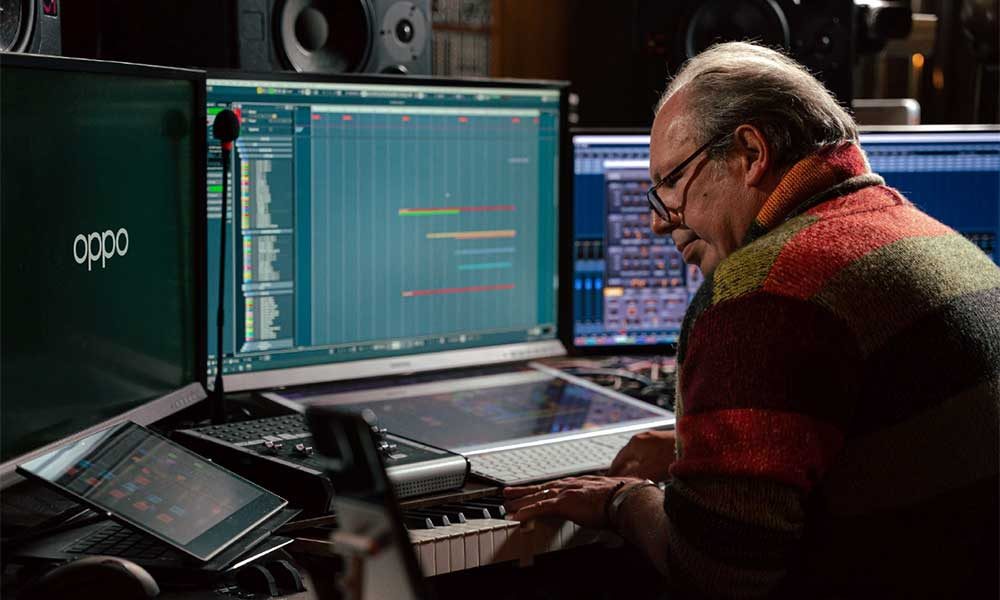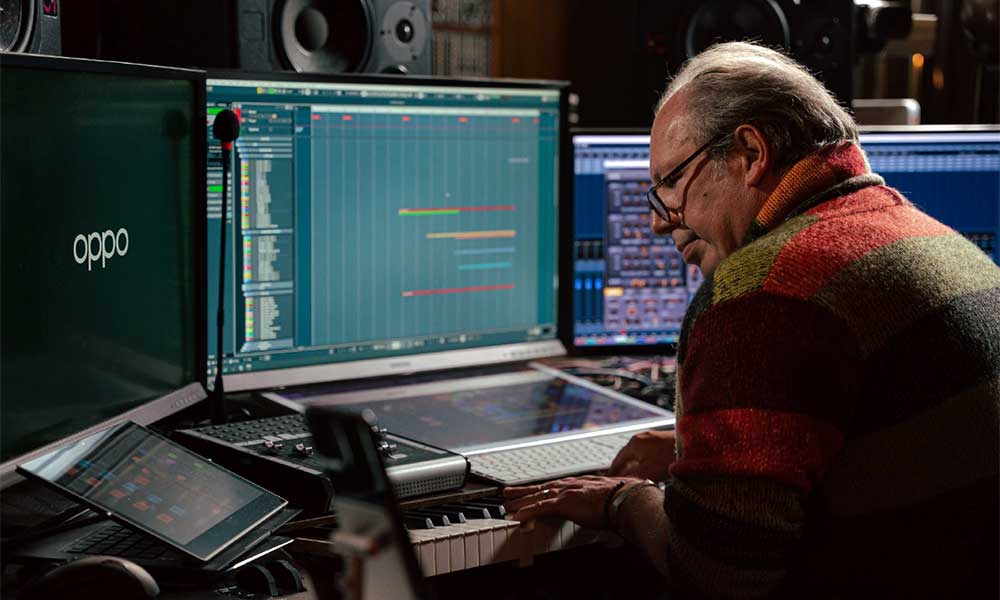 Grammy and Academy Award-winning composer Hans Zimmer has created ringtones and an "orchestra of system sounds" for Chinese smartphone maker Oppo's latest premium phone the Find X3 Pro.
Hans Zimmer's new sounds include two warm ringtones, a gentle alarm and a phone activation sound, as well as "a range of energising text and notifications alerts." Oppo said, "Zimmer's simple yet epic notes inspire optimism and joy with every alert."
Awaken Colour | Hans Zimmer Interview
"How do we get closer?"
Hans Zimmer explained, "To me everything is a story. Ultimately it always ends up being about how do we get closer? I hear colours. I want the ringtone to open a door that says there's the possibility to feel something. Our whole world changed because of the pandemic, and in a very fundamental way: the idea of physical contact has disappeared.
"I felt somehow it was my duty as a musician to figure out how to replace a little bit of that spirit that comes from one heart over to the other heart. The only way you can do music is by connecting notes, and those notes connect to musicians, and musicians connect to an audience, and suddenly you have a form of communication that you've never had before.
"That's exactly what these phones are doing these days. They connect us."
Sound is a critical component of Oppo's latest smartphones
Oppo supplanted Huawei as the leading smartphone brand in China in January 2021 and tripled its smartphone shipments for Western Europe and Japan in 2020. Sound is a critical component of Oppo's latest smartphones – from ringtones created by Hans Zimmer, one of the world's most prolific composers, to the latest in incredible sound technology powered by Dolby. Their new collection of sounds creates a level of depth and emotion previously unheard on a smartphone. That's important because the subtle sounds on our smartphones bring us together – they're the lifeline to our friends and family and a connection with those we love.
With Dolby Atmos in the Find X3 Pro users can expect audio quality with new levels of detail and depth in a smartphone that sounds as good as its elegant looks.
Do you want to be the first to hear the latest news from the classical world? Follow uDiscover Classical on Facebook and Twitter.
---
Format:
UK English