Isata Kanneh-Mason Releases Her Debut Album 'Romance'
Pianist Isata Kanneh-Mason's debut album 'Romance', a portrait of the life of composer and pianist Clara Schumann, is out now.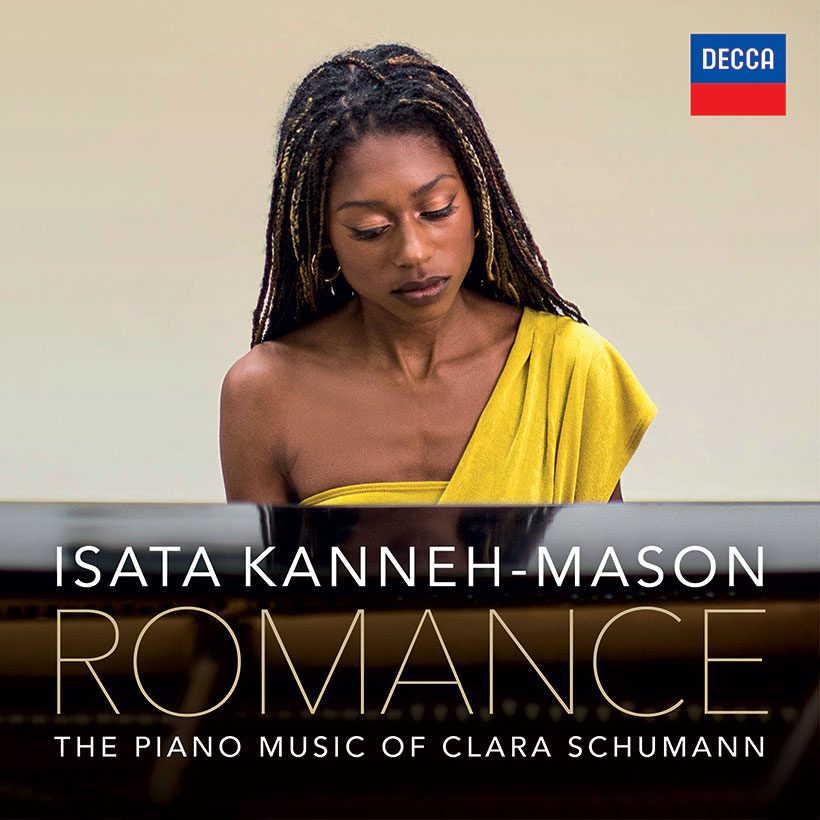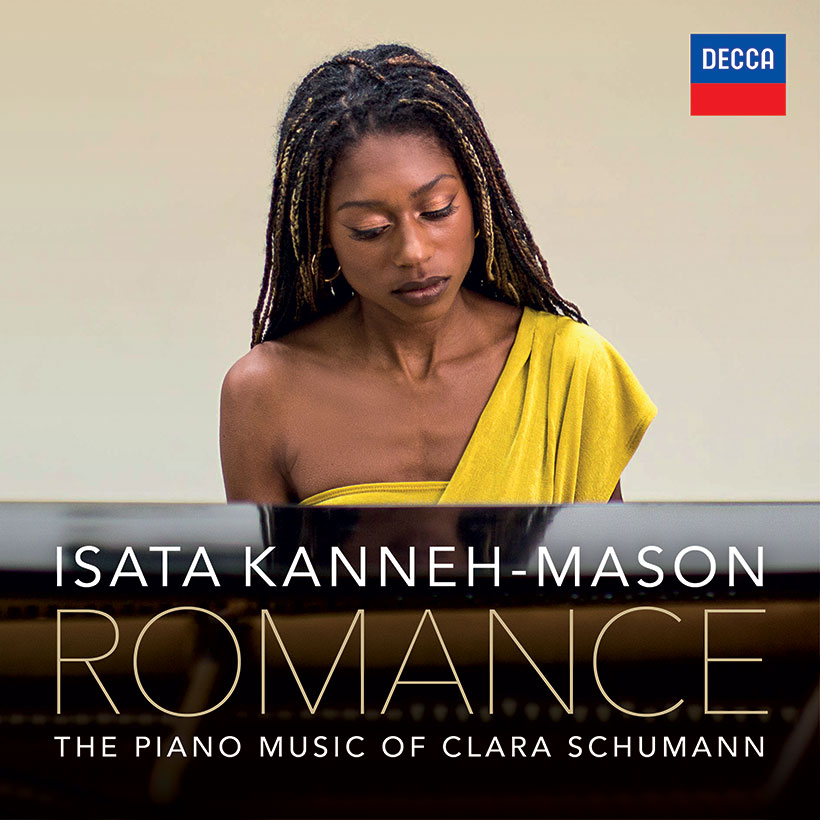 Pianist Isata Kanneh-Mason hit the national headlines in April 2019 following the announcement of her signing to Decca Classics, joining her younger brother, cellist Sheku, on the label in Decca's 90th birthday year. Isata's debut album Romance, takes listeners on a journey through the extraordinary life of Clara Schumann, one of the most distinguished composers and pianists of the Romantic era.
Isata Kanneh-Mason celebrates Clara Schumann
Isata Kanneh-Mason joins forces with an all-female line-up to champion the significance of women musicians throughout the years, and their influence on the classical musical canon. The recording features Clara Schumann's Piano Concerto In A Minor, which she composed at the age of fourteen, and performed two years later under the baton of Felix Mendelssohn.
"It is a real honour to release the music of Clara Schumann in her 200th anniversary year. I'd like to thank my brilliant family and friends for their support and the team at Decca for helping make this special project a reality," said Isata Kanneh-Mason.
Clara Schumann's Piano Concerto was recorded with the Royal Liverpool Philharmonic Orchestra, conducted by Holly Mathieson. The Three Romances For Violin & Piano were recorded with violinist and BBC New Generation Artist Elena Urioste. The recording also features music from various phases of Clara's life, from the youthful Piano Concerto to the maturity of her Piano Sonata, the beautiful Violin Romances and rarely-recorded transcriptions of songs by her husband Robert Schumann.
On 13th September Isata Kanneh-Mason will perform at the gala reopening of the Schumann-Haus in Leipzig to mark the 200th anniversary of Clara Schumann's birth. She will perform on the historic piano that Clara once played – built in 1866 by her cousin, Wilhelm Wieck. The performance is part of the official CLARA19 festivities taking place throughout the year in Leipzig, Clara's birth town.
Isata will make her BBC Proms television presenting debut on 22nd August, introducing Prom 46 which features the CBSO, Mirga Gražinytė-Tyla, and her brother, cellist Sheku Kanneh-Mason.
Isata already enjoys a successful career as a solo artist throughout the UK and internationally and is currently undertaking postgraduate studies at the Royal Academy of Music in London. She has won numerous awards, played in some of the world's finest concert venues, appeared at international music festivals, and has performed with Elton John. Together with her brothers Sheku and Braimah, she performs internationally as the Kanneh-Mason Trio.
Isata Kanneh-Mason's debut album Romance is out now and can be bought here.
The full Romance tracklisting is:
Piano Concerto In A Minor Op. 7
'Allegro maestoso'
'Romanze – Andante non troppo, con grazia'
'Finale – Allegro non troppo'
3 Romances Op. 11
'Andante'
'Andante – allegro passionate'
'Moderato'
Scherzo No 2 In C Minor Op. 14
3 Romances for Violin & Piano Op. 22
'Andante molto'
'Allegretto'
'Leidenschaftlich schnell'
Widmung (R. Schumann trans. C. Schumann)
Mondnacht (R. Schumann trans. C. Schumann)
Piano Sonata In G Minor
'Allegro'
'Adagio'
'Scherzo'
'Rondo'
Format:
UK English