Watch World Premiere Performance Of John Rutter's 'A Ukrainian Prayer'
John Rutter composed 'A Ukrainian Prayer' in response to a global tragedy – watch the world premiere performance here.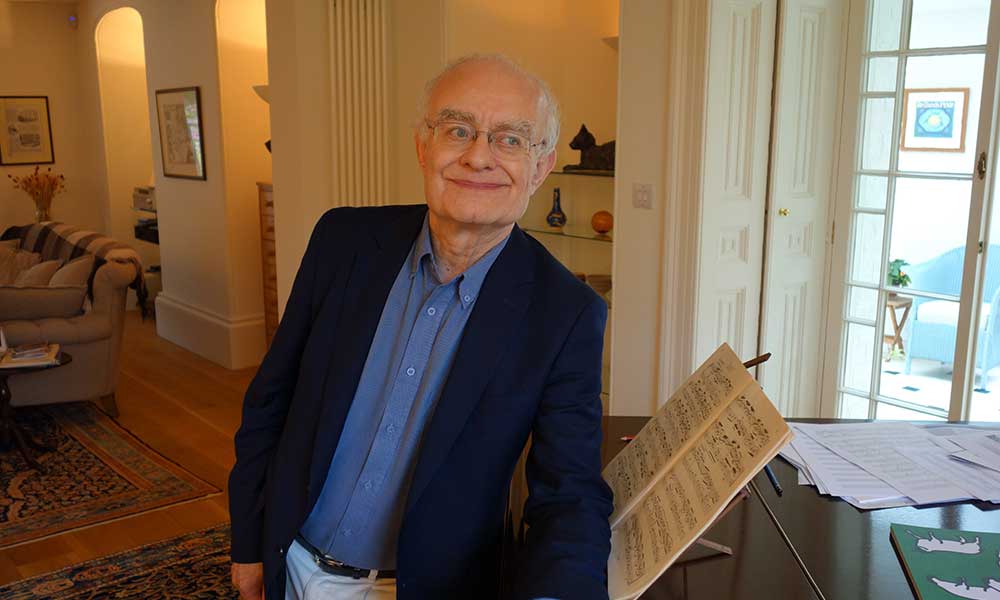 John Rutter has composed 'A Ukrainian Prayer', an a capella setting of an anonymous Ukrainian Prayer. John reflected, "How can a composer respond to a global tragedy? By writing music is the most obvious thing. Like everybody, I've been shocked and dismayed by the events of recent days, and the first thing I wanted to do was write some music that would respond in my own way."
"I hope the meaning of the text will resonate in people's hearts"
John went to a late night service in his old college chapel where he heard a setting of a Ukrainian Prayer which inspired him to write his own music the following day. John noted, "I hope the meaning of the text will resonate in people's hearts." Watch John Rutter conducting the beautiful and moving world premiere of 'A Ukrainian Prayer' performed by a choir of 300 at a Singing Day event in London on 15 March 2022.
A Ukrainian Prayer, John Rutter
John Rutter explained, "I hope the music speaks with my own voice, but in terms that reach out to the Ukrainian people in their hour of need."
A literal translation of the text is:
Good Lord, protect Ukraine.
Give her strength, courage, faith, hope. Amen.
The score for 'A Ukrainian Prayer' is available free of charge from John Rutter's website where John has suggested making a donation to the Disaster Emergency Fund equivalent to the cost of the music if it was purchased.
About John Rutter
John Rutter studied music at Clare College, Cambridge and first came to notice as a composer during his student years. Much of his early work consisted of church music and other choral pieces including Christmas carols. From 1975–79 he was Director of Music at his alma mater, Clare College, and directed the college chapel choir in various recordings and broadcasts. Since 1979 he has divided his time between composition and conducting and his compositions are performed around the world. In 1983 he formed his own choir, the Cambridge Singers, with whom he has made numerous recordings. John Rutter's music has featured in a number of British royal occasions, including the two most recent royal weddings. Sir David Willcocks CBE said John Rutter is, "The most gifted composer of his generation."
For more information visit John Rutter's website.
Do you want to be the first to hear the latest news from the classical world? Follow uDiscover Classical on Facebook and Twitter.
---
Format:
UK English