Katherine Jenkins Announces Her New Album 'Cinema Paradiso'
Katherine Jenkins, the UK's biggest selling classical artist of the century, will release her new album 'Cinema Paradiso' in July.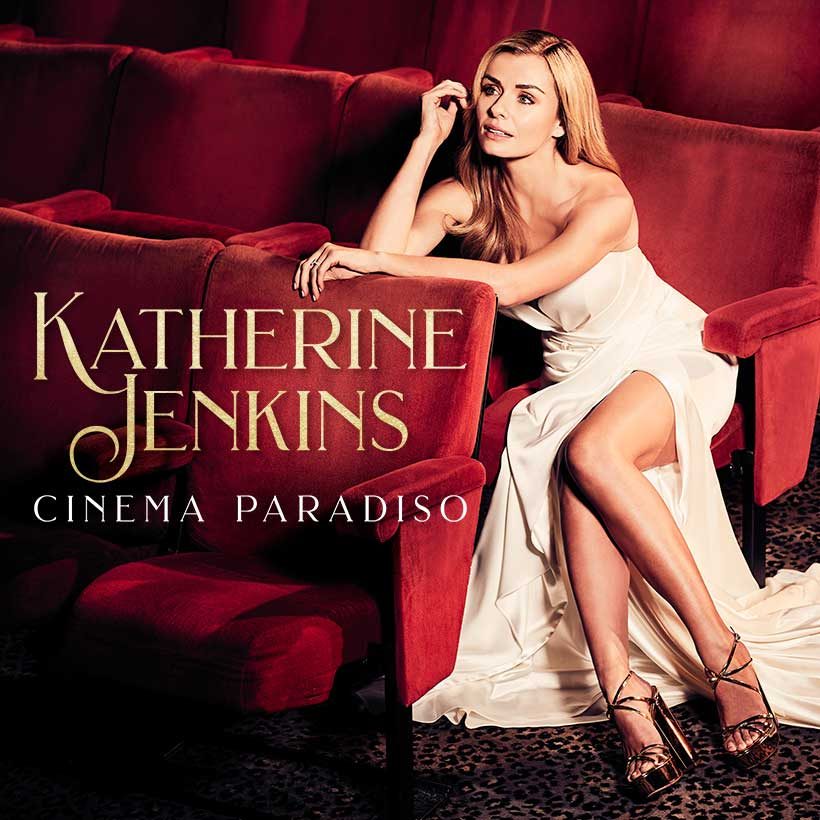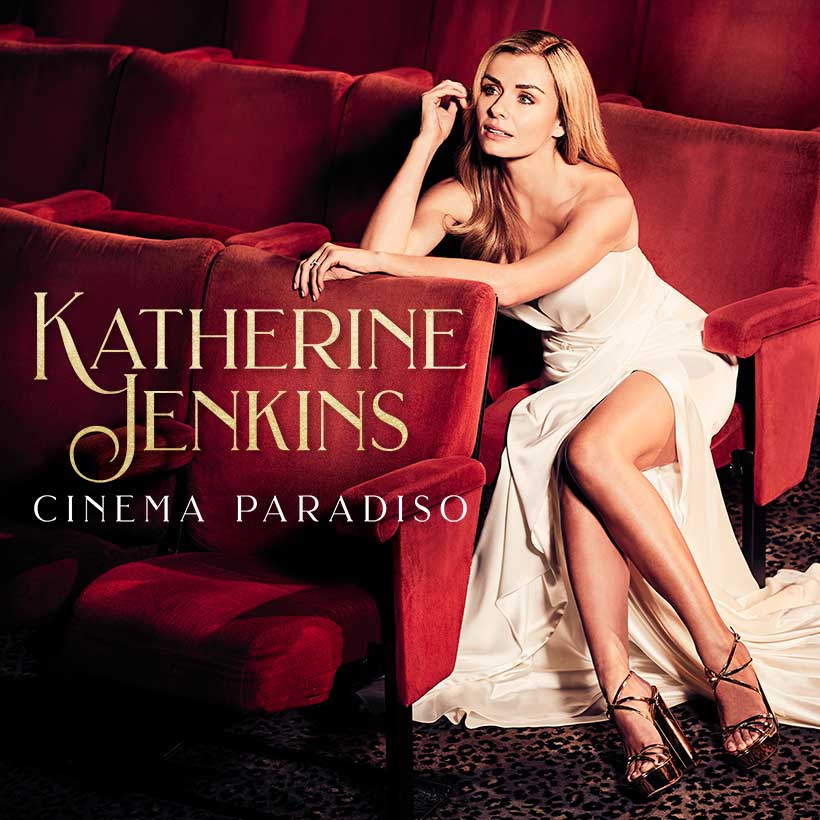 Katherine Jenkins OBE, the UK's biggest selling classical artist of the century, today announced her new studio album, Cinema Paradiso, will be released on 3 July 2020. Cinema Paradiso is a collection of 15 unforgettable iconic songs from some of the world's best loved movie moments including 'Moon River' from Breakfast At Tiffany's, Pinocchio's 'When You Wish Upon A Star', 'Tonight' from West Side Story, featuring fellow Welsh star Luke Evans, as well as themes from Schindler's List, Lord Of The Rings and Dances With Wolves. The album features duets with Luke Evans, Sarah Allain, Alberto Urso and Shaun Escoffery.
Katherine Jenkins, Alberto Urso - Cinema Paradiso (From ''Cinema Paradiso'')
"I've always loved movie soundtracks," said Katherine Jenkins. "I wanted to create an iconic movie moment with this record – all the best film musical themes that we know and love, all together on one album. The last few albums I've made have been inspired by what's happening in my own world. This one in particular was inspired by the things that were going on around me. Having played my first movie role last year, it felt like a natural transition for me."
Katherine Jenkins recently released her new single, 'I'll Never Love Again' from the film A Star Is Born from her album Cinema Paradiso which went straight to the top of the iTunes Classical Chart when released. Having recently been revealed as 'The Octopus' from the UK's new hit ITV series The Masked Singer, this song also kick started her journey on the show.
I'll Never Love Again (From "A Star Is Born")
Katherine Jenkins explained, "The hope with this album is that each song conjures up an iconic image from Cinema. A Star Is Born is quite a recent film, but the scene where Lady Gaga sings 'I'll Never Love Again' is so touching and memorable that it felt completely right to include it as one of my favourite movie musical moments. In a bid to disguise my voice on The Masked Singer, I chose songs that weren't the norm for me – and so this track is a happy experiment for me and after Ken said it was the performance of the season, I felt it deserved a place on the album!"
Recent endeavours in the world of film have been a huge inspiration in the making of the new album – one of which is Katherine Jenkins' role in the upcoming film Minamata, directed by her husband Andrew Levitas. Katherine stars in her first movie role in Minamata, which will be released later this year, alongside Johnny Depp and Bill Nighy. She also co-wrote the title track with Eminem's right hand woman Skylar Grey, and performed on the film score written by Sakamoto, the Academy Award winner, singer, songwriter, record producer, activist, and actor.
Katherine Jenkins, one of Britain's all-time favourite singers, was officially crowned The No.1 selling 'Classical Music Artist of the Last 25 Years' by Classic FM, and made chart history when her last album Guiding Light, became her 13th UK Classical No.1 album, further cementing Katherine's position as the world's most prolific artist in UK Classical chart history.
Multi-award winning Katherine Jenkins has performed all over the world, for the Pope, for Presidents and for the Royal Family. She has embarked upon numerous sold out tours and duetted with artists including Andrea Bocelli, José Carreras, Dame Kiri Te Kanawa, Bryn Terfel, Rolando Villazon, and Il Divo. Katherine was awarded an OBE in the 2014 New Year's Honours List for her services to music and charity and impressed audiences and critics alike with her stellar performance as Julie Jordan in Lonny Price's semi-staged production of Carousel at the London Coliseum in 2017.
Katherine Jenkins' new album Cinema Paradiso will be released on 3 July 2020 – pre-order the album here.
Do you want to be the first to hear the latest news from the classical world? Follow uDiscover Classical on Facebook and Twitter.
Format:
UK English