Nicola Benedetti Announces New Album With Wynton Marsalis
Nicola Benedetti's new album features two works written especially for her by world-renowned jazz musician Wynton Marsalis.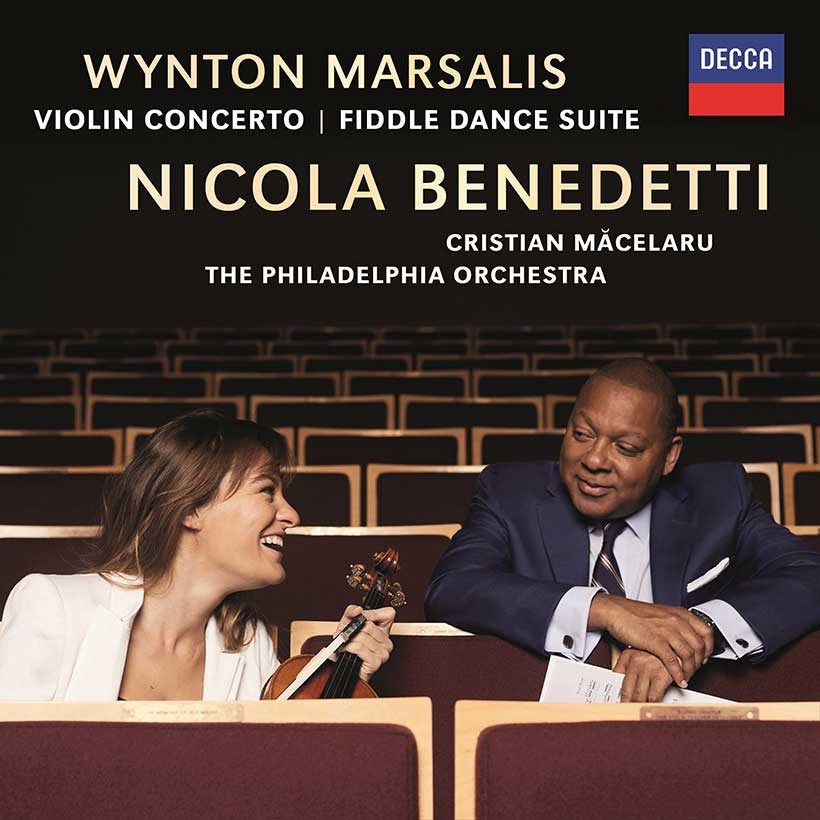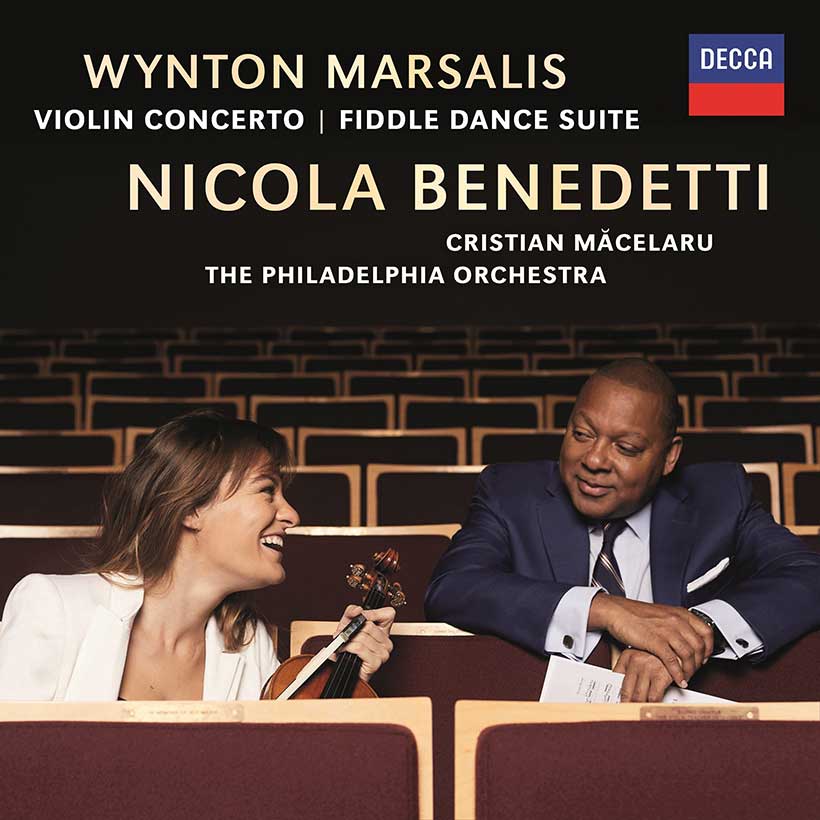 Nicola Benedetti has announced the release of a new album, Violin Concerto And Fiddle Dance Suite, out 12 July, which features two works written especially for her by world-renowned jazz musician Wynton Marsalis.
Marsalis' Violin Concerto In D draws on the entire sweep of Western violin pieces from the Baroque era to the 21st Century. Across four movements it explores Benedetti's and Marsalis' common musical heritage in Celtic, Anglo and Afro-American folk music and dance, and revels in virtuosity, taking inspiration from Nicola's life as a travelling performer and educator. Each of the four movements – 'Rhapsody', 'Rondo Burlesque', 'Blues' and 'Hootenanny' – reveal a different aspect of Nicola's dream which becomes a reality through the long-form storytelling of the performance. Benedetti performs Violin Concerto in D with The Philadelphia Orchestra under the baton of Cristian Măcelaru.
Nicola Benedetti returns with brand new album of works by Wynton Marsalis
Marsalis commented, "Nicky said she wanted a piece that would allow her to inhabit an expansive range of human emotions. From a very young age, her dream was to move people with the magic of virtuosity and the warmth of her sound. The concerto begins with her telling us the story of her dream, the playing of it is the realization of that dream, and it ends with her going down the road to play for the next gathering."
The second piece, Fiddle Dance Suite for solo violin, reflects the music of traditional dance styles. The five movements – 'Sidestep Reel', 'As the Wind Goes', 'Jones' Jig', 'Nicola's Strathspey' and 'Bye-Bye Breakdown' – include a hoedown, jig, reel and hornpipe.
Benedetti said, "It has been a privilege to learn and perform these two inspired and unequivocal masterpieces, and to deepen my understanding of Wynton's compositional language, cultural richness and philosophical insights. These compositions take us from the introspection of a Spiritual to the raucous celebration of a Hootenanny, from a lullaby to a nightmare, and from a campfire to a circus. We travel far and wide to distant corners of the world, the mind and the soul."
Nicola Benedetti is one of the most respected violinists of her generation and one of the most influential classical artists of today. She frequently performs with major orchestras and conductors across the globe. Benedetti was appointed a Commander of the Order of the British Empire (CBE) in the 2019 New Year Honours List, for services to music, and was the Winner of the Best Classical Award at The Global Awards 2019.
Wynton Marsalis is an internationally acclaimed musician, composer, bandleader, educator and a leading advocate of American culture. He is the world's first jazz artist to perform and compose across the full jazz spectrum from its New Orleans roots to bebop to modern jazz. He has expanded the vocabulary for jazz and created a vital body of work that places him among the world's finest musicians and composers.
Nicola Benedetti's new album Violin Concerto and Fiddle Dance Suite, written by Wynton Marsalis, will be released on 12 July and can be pre-ordered here.
Format:
UK English