Seiji Ozawa & Martha Argerich Announce New Beethoven Recording
Seiji Ozawa and Martha Argerich have announced their second album featuring Beethoven's 'Piano Concerto No.2' will be released in May.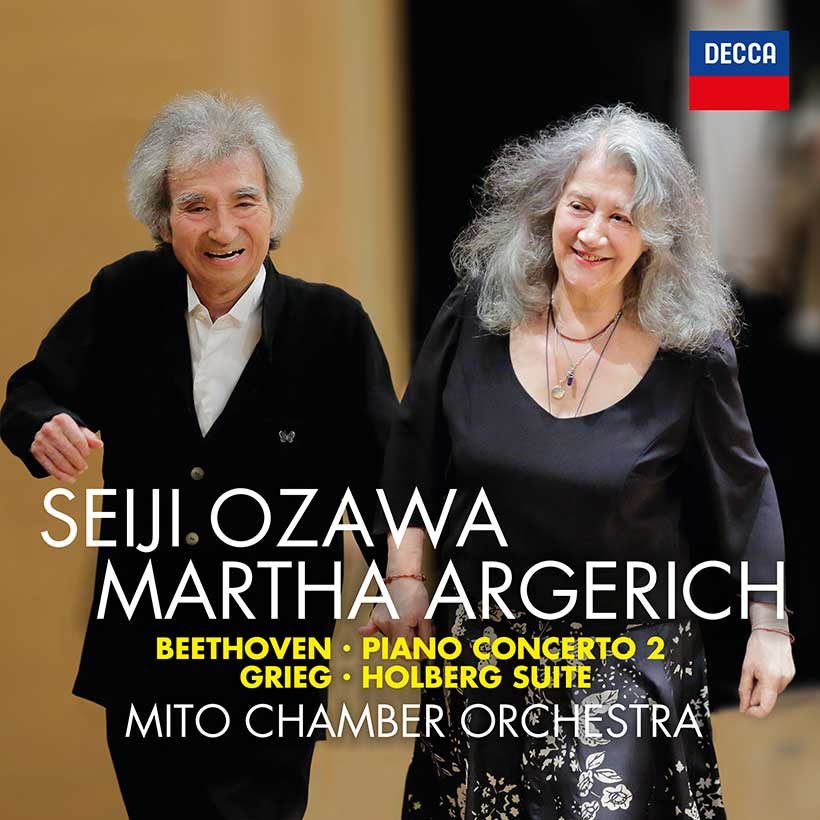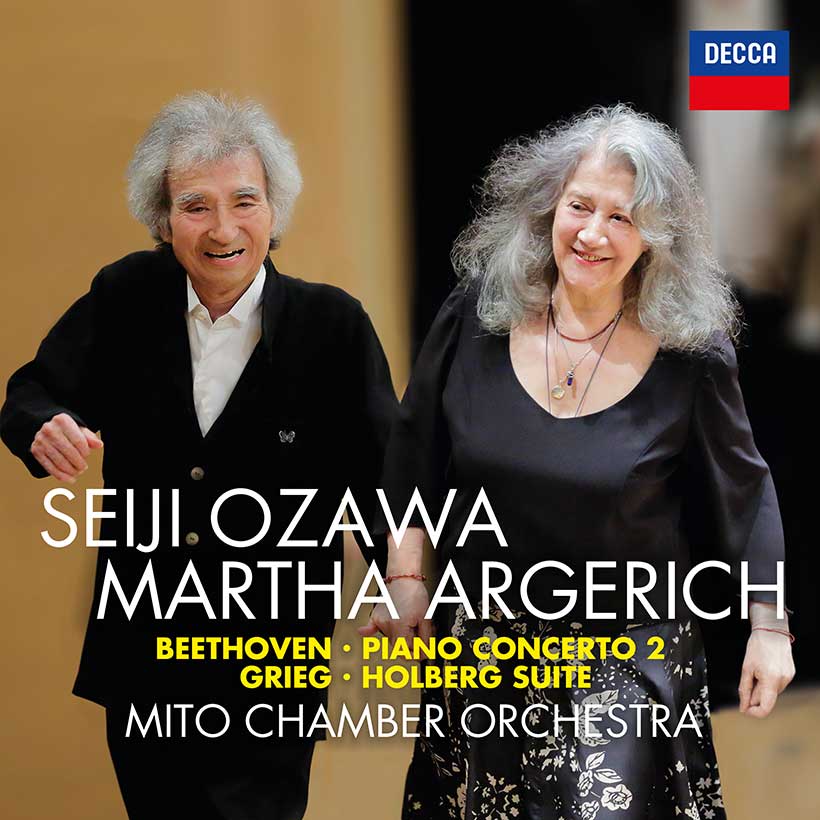 Seiji Ozawa and Martha Argerich have announced their second official joint recording featuring Beethoven's Piano Concerto No.2, in his 250th anniversary year, and Ozawa's first-ever recording of Grieg's Holberg Suite will be released on 8 May 2020. The album was recorded live in concert in Japan in May 2019 and also includes a bonus track from Mozart's Divertimento K.136.
Beethoven: Piano Concerto No. 2 in B-Flat Major, Op. 19 - III. Rondo. Molto allegro
Martha Argerich and Seiji Ozawa first performed together over 40 years ago when Argerich made her Boston Symphony debut. Since then the artists have developed a deep creative friendship and received critical acclaim. In 2018 they recorded their first ever album, featuring Beethoven's First Symphony and his First Piano Concerto, with the Mito Chamber Orchestra who also feature on this new release. Gramophone described the recording as, "One of the most joyous recordings of Beethoven's First Piano Concerto to have come out for years." The Mito Chamber Orchestra, featuring international musicians drawn from Japan, Europe and North America, was established in 1990 under Ozawa's direction and has since collaborated with some of the world's most celebrated musicians including Szymon Goldberg, Mstislav Rostropovich and Andras Schiff.
Seiji Ozawa
Seiji Ozawa, one of the most renowned orchestra conductors of our era, first recorded Beethoven half a century ago (the 5th with the Chicago Symphony Orchestra in 1968). He studied Beethoven with Hideo Saito, the celebrated Japanese conductor, cellist and teacher who had studied in Berlin and Leipzig in the late 1920s with Emmanuel Feuermann among others. Ozawa famously went on to study with Herbert Von Karajan in Berlin and was Leonard Bernstein's assistant at the New York Philharmonic in the early 1960s.
Martha Argerich
Martha Argerich continues to be one of the most extraordinary pianists performing today and is widely considered one of the greatest pianists of all time. Her teachers included Friedrich Gulda and Arturo Benedetti Michelangeli. She rose to international prominence when she won the seventh International Chopin Piano Competition in Warsaw in 1965 aged 24. Argerich has performed with many famous orchestras and conductors and has also attached great importance to chamber music.
Seiji Ozawa and Martha Argerich, two titans of classical music, bring spontaneity and insight into Beethoven's iconic Piano Concerto No.2.
Seiji Ozawa and Martha Argerich's new album Beethoven: Piano Concerto 2; Grieg: Holberg Suite will be released on 8 May 2020 and can be pre-ordered here.
Do you want to be the first to hear the latest news from the classical world? Follow uDiscover Classical on Facebook and Twitter.
Format:
UK English