Watch New Video For Tchaikovsky's 'Dance Of The Sugar Plum Fairy'
The new video for Tchaikovsky's 'Dance of the Sugar Plum Fairy' features a young boy and a magical fairy on a wonderful Christmas Eve adventure.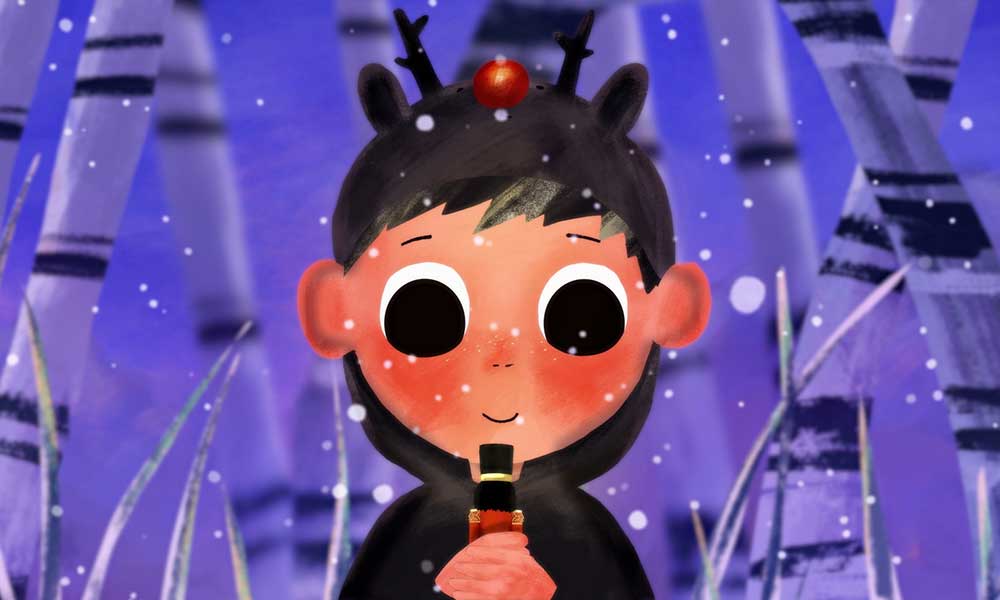 Watch the new video for Tchaikovsky's Christmas classic Dance of the Sugar Plum Fairy from The Nutcracker Suite, featuring the Berlin Philharmonic's recording, conducted by Mstislav Rostropovich, which is Universal Music's most popular classical Christmas track.
The inspiration for the new music video was drawn from classic holiday stories for children including The Nutcracker and A Visit From St. Nicholas, also known as The Night Before Christmas, in which "The children were nestled all snug in their beds, While visions of sugarplums danced in their heads".
The video for Dance of the Sugar Plum Fairy, brought to life by Tibetan-American artist Tenzin Yougyal, follows a young boy named Leo (after Mstislav Leopoldovich Rostropovich), and a magical fairy as they travel through dreams on the night before Christmas. During their wonderful adventure they encounter the secret, joyful home of the dancing Sugar Plums.
Dance of the Sugar Plum Fairy is featured in The Nutcracker
Dance of the Sugar Plum Fairy is featured in The Nutcracker Suite is a collection of eight musical highlights from Tchaikovsky's fairy tale ballet The Nutcracker, one of the most popular ballets in the world. The ballet's title comes from a story, The Nutcracker And The Mouse King, written in 1814 by the German fantasy writer ETA Hoffmann.
The Nutcracker, a fairy tale ballet in two acts, is centered around a young girl's Christmas Eve celebration and romantic awakening. She creeps downstairs to play with her favourite present, a nutcracker, which comes to life as a handsome prince who whisks her off to the Land of Sweets. The ballet was first performed on 18 December 1892 at the Mariinsky Theatre in St Petersburg, Russia.
Choreographer Marius Petipa wanted the Sugar Plum's music to sound like "drops of water shooting from a fountain". Tchaikovsky found the ideal instrument in the celesta, a new instrument he discovered in Paris which he described as "midway between a tiny piano and a glockenspiel with a divinely wonderful sound". Tchaikovsky asked his publisher to buy one for him and to keep the purchase a secret as he did not want other Russian composers to "get wind of it and …use it for unusual effects before me."
The Dance of the Sugar Plum Fairy is one of the best-known pieces from Tchaikovsky's score for The Nutcracker and has been featured in numerous Christmas TV ads for everything from Baileys to Barclaycard.
Watch the new video for Tchaikovsky's Dance of the Sugar Plum Fairy on YouTube.
Do you want to be the first to hear the latest news from the classical world? Follow uDiscover Classical on Facebook and Twitter.
---
Format:
UK English