6LP Set Unlocks Beauty Of Saunders And Garcia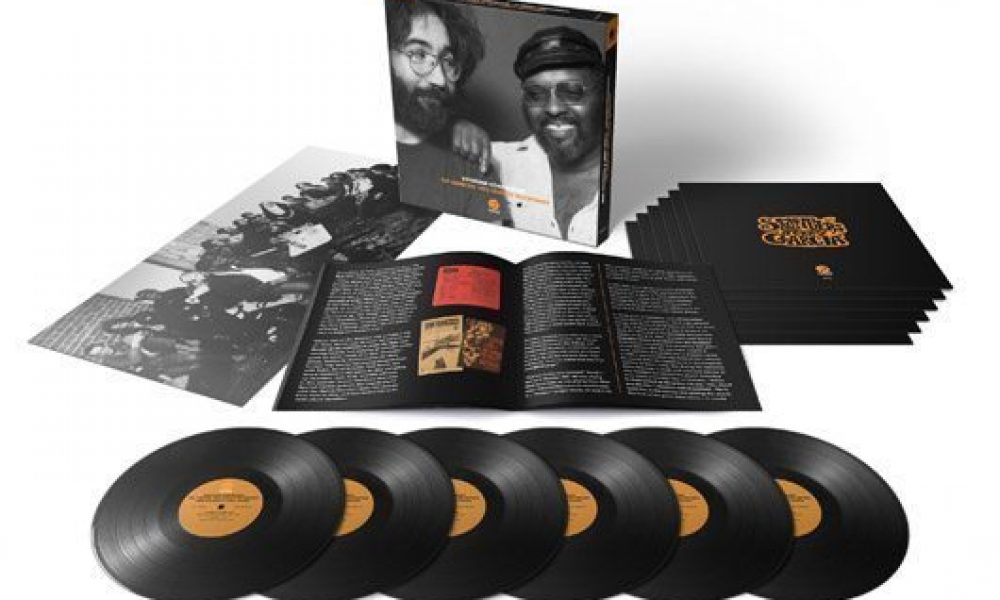 On 10 and 11 July 1973, two legends of the San Francisco Bay Area took to the stage of the Keystone Club in Berkeley, testing their own limits with two nights' worth of musical extemporisation. Select cuts were later issued that same year as Live At Keystone, before the vaults were unlocked for further volumes, culminating in a CD box set issued in 2012.
At long last, the complete Keystone Club recordings make it to vinyl, on the stunning 6LP box set Keystone Companions: The Complete 1973 Fantasy Recordings, due for release on 25 November. With Garcia at the forefront of live musical improvisation with Grateful Dead, and Saunders an established jazz keyboardist with several albums to his name (including a pair recorded with Garcia on guitar), the duo ran through a wide variety of songs, including Jimmy Cliff's reggae anthem 'The Harder They Come', Bob Dylan's acerbic 'Positively 4th Street', Motown favourite 'How Sweet It Is (To Be Loved By You)' and jazz evergreen 'My Funny Valentine'.
Taken together, the two complete sets are a run through musical history, and a stunning example of musical chemistry from two titans.
The Keystone Companions: The Complete 1973 Fantasy Recordings 6LP box set is out on 25 November. Scroll down to read the full  tracklisting.
Merl Saunders and Jerry Garcia - Keystone Companions: The Complete 1973 Fantasy Recordings
LP1
Side A
'Hi-Heel Sneakers'
'Keepers'
Side B
'The Harder They Come'
'It Takes A Lot To Laugh, It Takes A Train To Cry'
'It's Too Late (She's Gone)'
LP2
Side A
'My Funny Valentine'
Side B
'Mystery Train'
'I Second That Emotion'
LP3
Side A
'Someday Baby'
'Merl's Tune'
Side B
'It Ain't No Use'
'Positively 4th Street'
LP4
Side A
'How Sweet It Is (To Be Loved By You)'
'It Takes A Lot To Laugh, It Takes A Train To Cry'
'Keepers'
Side B
'One Kind Favor'
'That's All Right, Mama'
'The Harder They Come'
LP5
Side A
'My Funny Valentine'
Side B
'Money Honey'
'Someday Baby'
LP6
Side A
'Merl's Tune'
Side B
'Like A Road Leading Home'
'How Sweet It Is (To Be Loved By You)'
Format:
UK English