Ambitious Zappa Classics Back On Wax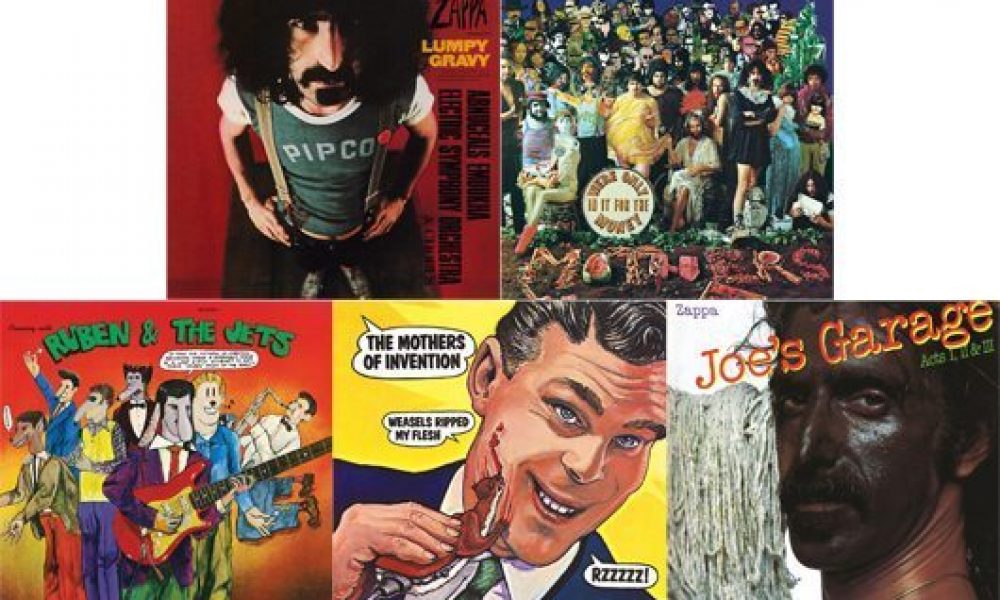 Fifty years on from the release of his debut album with The Mothers Of Invention, Frank Zappa's work remains the subject of fascination. With many archival releases already celebrating his vast body of work, on 9 December Zappa Records/UMe will release five of Zappa's most ambitious outings on 180g vinyl, spanning a decade's worth of innovation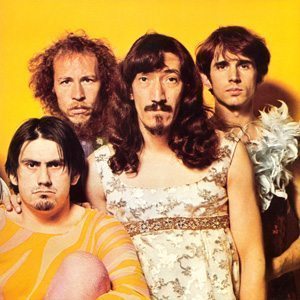 Earlier in the year, the 3CD Lumpy Money Project/Object release offered an unprecedented look at the making of two of Zappa's classics, his debut solo album, Lumpy Gravy, and his acerbic, hippie-baiting third album with The Mothers, We're Only In It For The Money. Released in 1967, the first marked Zappa's first foray into modern classical, mixing musique concrète with pioneering tape-editing techniques, and combining the 50-piece Abnuceals Emuukha Electric Symphony Orchestra with LA's famed Wrecking Crew to create a truly unique sound. Following a year later, … Money gleefully took both the counter-culture and mainstream to task in a politically charged, no-hold-barred attack on contemporary politics. No less potent in today's charged political landscape, it remains a high point in a career stuffed with them.
The trio of 60s reissues in this batch closes with 1968's Cruising With Reuben And The Jets, in which Zappa and The Mothers revisited their beloved 50s doo-wop and R&B. Not that this was straight homage: despite sounding like an uncharacteristically straight attempt to capture the music, keen-eared listeners will hear nods to Igor Stravinsky in the music, while Zappa used the concept to both send up the doo-wop scene, even as he celebrated it.
Zappa called time on his original Mothers line-up in 1970, the same year that Weasels Ripped My Flesh was released. Pieced together from sessions that took place across 1967 and '69, its mix of live and studio recordings shone a light on the wide-ranging influences that helped The Mothers become one of the most diverse groups of their generation. Featuring future Little Feat mainman Lowell George on guitar, and including everything from a cover of Little Richard ('Directly From My Heart To You') to an uncompromising barrage of feedback (the title track), it's one of the most varied – but most insightful – albums in Zappa's oeuvre.
Zappa's confrontational streak only grew throughout the 70s. By the time he conceived of the three-act Joe's Garage, which is here reissued as a 3LP set, the album surfaced at the height of punk and the new wave, and sees Zappa in as anarchic a mood as any of the young upstarts coming up beneath him. Envisioning a world where the government is trying to suppress music, Joe's Garage is one of Zappa's most successful satires, tackling religion, censorship and the government – and emerging as a typically wide-ranging release from a man for whom there were no boundaries.
Lumpy Gravy, We're Only In It For The Money, Cruising With Reuben And The Jets, Weasels Ripped My Flesh and the 3LP Joe's Garage are all due for release on 9 December.
Format:
UK English