Back To Black: Winehouse Vinyl Set Announced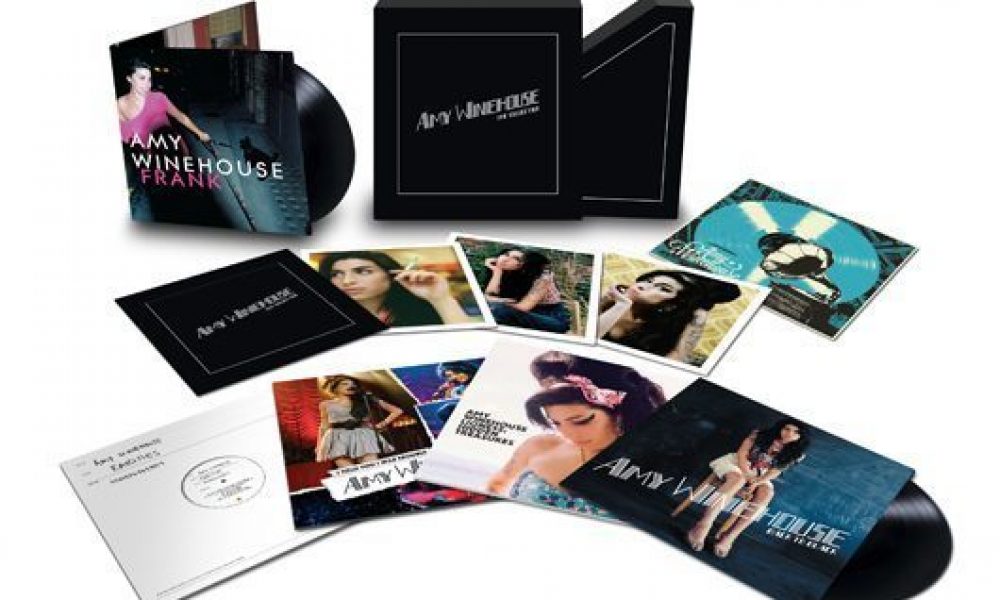 On 11 December 2015, Amy Winehouse's entire back catalogue will be released as the career-spanning Amy Winehouse: The Collection, an 8LP box set pressed on 180g vinyl and including a bespoke litho print and exclusive photographs taken from the photo sessions for her classic albums Frank and Back To Black.
Released in 2003, Frank, named after Frank Sinatra, marked Winehouse out as a singular talent with a unique vision. Featuring songs such as 'Stronger Than Me' and 'Fuck Me Pumps', the album hit No.3 in the charts and earned Winehouse a dedicated fanbase. Establishing her versatility across soul, jazz and R&B, it also paved the way for Back To Black, the multi-platinum-selling album that made Winehouse a household name.
Produced by Mark Ronson, Frank's chart-topping follow-up, Back To Black, was that rare beast: all killer, no filler. Housing no fewer than five singles – among them 'You Know I'm No Good', 'Tears Dry On Their Own' and 'Love Is A Losing Game' – the album saw Winehouse update the classic soul template for a 00s generation. A no-holds-barred collection that saw Amy explore her deepest emotions, it remains a classic, and a modern soul masterpiece.
Such was Winehouse's talent that a host of legends lined up to work with her, including Prince, with whom she guested onstage at London's IndigO2 venue, in 2007; hip-hop icon Nas, who collaborated with her on 'Like Smoke'; and icon Tony Bennett, who duetted with Amy on her final ever recording, a take on the jazz standard 'Body And Soul'. Lioness: Hidden Treasures, here presented as a double-vinyl set, collects those two studio outings, along with a raft of other rarities, and is here bolstered by another disc of rarities, including BBC sessions and a one-off acoustic version of 'You Know I'm No Good', recorded for Napster. Add a disc of live recordings taken from London's Shepherd's Bush Empire, in 2007, and you have the fullest picture yet of Amy Winehouse's remarkable career.
Lovingly presented in a sumptuous box, Amy Winehouse: The Collection, is the most fitting tribute imaginable to this rarest of talents, and is a must-have in any fan's collection. Pre-order it below, and listen – again – to the brilliance that is Back To Black.
Format:
UK English