Bob Seger's Iconic Catalogue Makes Streaming Debut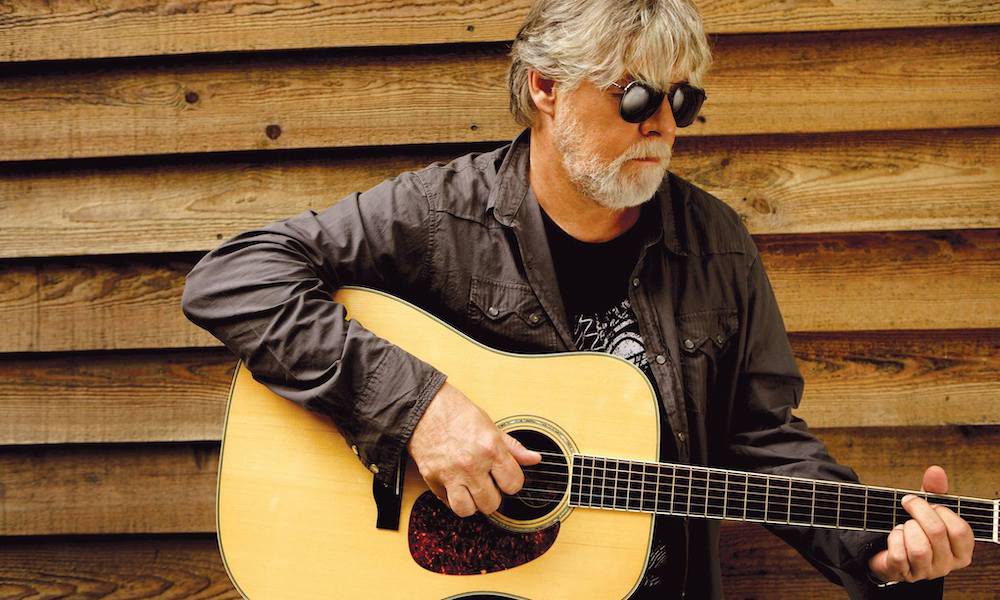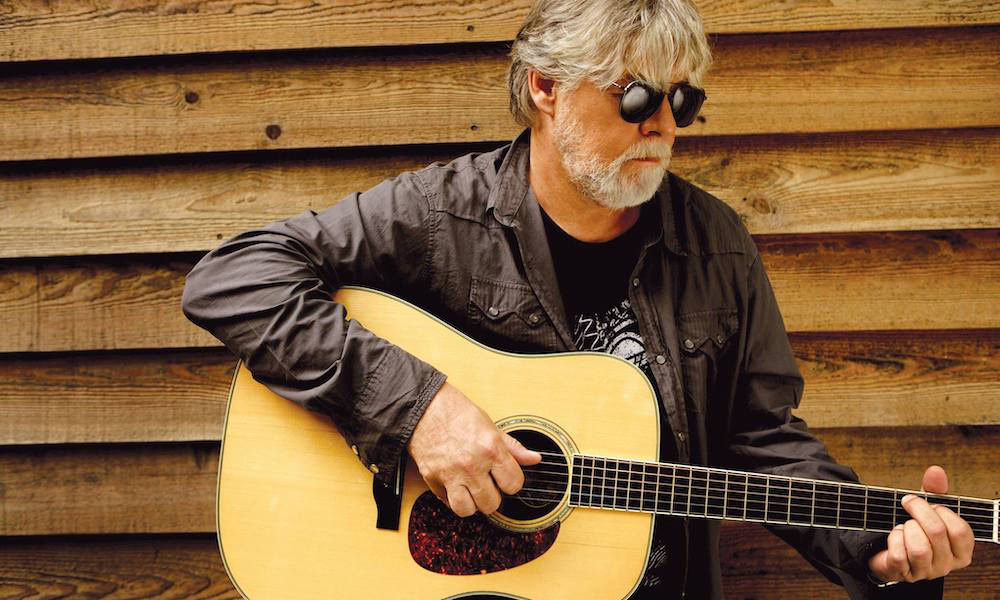 It's a good week for streaming music fans. Detroit classic rock singer-songwriter Bob Seger debuts his iconic catalogue on streaming services today and is also available for digital download. With one of the most sought-after catalogues for digital music, this move has been a long time coming and even prompted a well-researched plea on the behalf of NPR for Seger to move to streaming. Ten of Seger's albums included in today's launch are also now available via digital download for the first time and can all be streaming on the following services: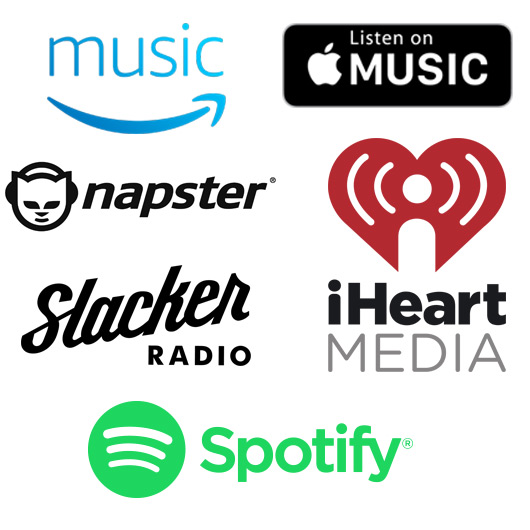 With a career spanning six decades, Bob Seger's back catalogue is now officially rock'n'roll cannon and the epitome of heartland rock. This digital launch features much of his seminal albums including twelve platinum/multi-platinum albums as well as Seger's 1969 debut album, Ramblin' Gamblin' Man. The full list of albums that are now available for streaming and digital download are: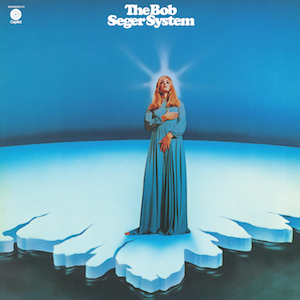 Ramblin' Gamblin Man (1969)
Bob Seger made his major label debut under one of his previous monikers, The Bob Seger System. The album's titular single, 'Ramblin Gamblin Man', was a prime example of the white soul-rock streaming out of Motor City, along with the likes of MC5 and the early Stooges and would be Seger's first Top 20 hit.
Beautiful Loser (1975)
When Seger wasn't rocking out on FM radio, he shifted gears and released an album of sentimental and introspective ballads that reflected his early folk influences and songwriting prowess. Tapping some of the best session musicians from the Muscle Shoals Rhythm Section, Seger also tackled an Ike & Tina cover with 'Nutbush City Limits' and the balls-to-the-walls cut, 'Katmandu', which also appears on Live Bullet.
Live Bullet (1976)
The double-album captured Seger during his turning point from journeyman musician to arena rocker and on his home turf, recorded at Detroit's Cobo Hall. This gritty blend of rock and soul would yield FM radio staples including the classic, 'Turn The Page' (later made famous by Metallica), 'Travelin Man' and 'Let It Rock'.
Night Moves (1976)
It's hard to imagine a time when Seger's music wasn't an omnipresent force on the American conscious and yet the rocker laboured on the side lines for more than ten years before breaking onto the national stage with his first platinum album, Night Moves. Like Springsteen, Seger had a knack for delivering nostalgic pathos though personal lyricism on songs like 'Mainstreet' and perhaps his best-known anthem, 'Night Moves'.
Stranger In Town (1978)
Stranger In Town is the natural extension of Night Moves, chocked with personal ballads and classic rock rhythms that topped the No.4 spot (four spots higher than Night Moves) and reaffirmed him as one of America's favourite rockers. After breaking out of the Midwest, he got a taste of fame, reflected on tracks like 'Hollywood Nights', but he still retained his roots on, 'Old Time Rock and Roll', immortalized by Tom Cruise in Risky Business.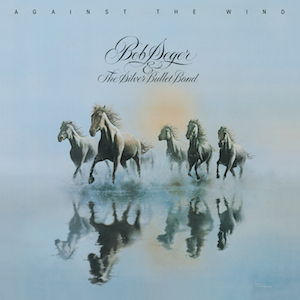 Against The Wind (1980)
On Seger's 11th studio LP, he was gunning for a No.1 and he got it, effectively knocking Pink Floyd's The Wall out of the top spot on Billboard's Top 200 Albums and yielding the three singles, the country-tinged 'Fire Lake', the ballad 'You'll Accomp'ny Me' and the enduring hit, 'Against The Wind', featuring The Eagles Glenn Frey on backing vocals. By dialling back the harder rocking tunes, Seger successfully crossed over to pop and earned a Grammy in the process.
Nine Tonight (1981)
Five years after Live Bullet, Seger returned to Cobo Hall and made history again with another live album, this time splitting between Cobo and the Boston Garden to perform some of his now top hits, such as 'Hollywood Nights' and 'Night Moves', that captured his electric live performances.
The Distance (1982)
After courting the contemporary charts, The Distance was a return to form, featuring the heartland rockers, 'Even Now' and 'Boomtown Blues'. This time Seger recruited Springsteen's E Street's keyboardist, Roy Bittan to play on the single 'Roll Me Away', while Glenn Frey reprised his role as backing vocals for the Rodney Crowell cover, 'Shame On The Moon', scoring No. 2 and becoming Seger's highest-charting song at that point.
Bob Seger Roll Me Away Live
Like A Rock (1986)
Before the album's nominal single, 'Like A Rock' became synonymous with football and pickup trucks thanks to a long running Chevy commercial, it was one of Seger's wistful tales of youth gone by. The album feels like a time capsule, both quintessentially American with songs like 'American Storm' and a cover of Creedence Clearwater Revival's 'Fortunate Son' and semi-autobiographical, on his more melancholic ballads.
The Fire Inside (1991)
When it came to recording an entire album of new material after a 5-year gap, Seger put together a star-studded list of collaborators that included Joe Walsh, Bruce Hornsby, Roy Bittan, Steve Lukather, Don Was, Waddy Wachtel, Rick Vito, Mike Campbell, Patty Smyth, Lisa Germano, and Kenny Aronoff. The result was a No.7 album featuring the some of Seger's finest songwriting on, 'The Fire Inside' and the Top 40 acoustic hit, 'The Real Love'.
In addition to Bob Seger's studio and live albums, his best-selling compilations are also headed to streaming including: Greatest Hits (1994), Greatest Hits 2 (2003) and Ultimate Hits: Rock And Roll Never Forgets (2011).
Bob Seger has had a busy summer already, announcing a full North American tour with his Silver Bullet Band and celebrating his Greatest Hits receiving the RIAA's Diamond Award (selling 10 million units) with double LP vinyl reissues.
Listen to the best of Bob Seger's legendary career with the Bob Seger Best Of playlist.
Format:
UK English