Chemical Brothers Dust Off The Classics For Vinyl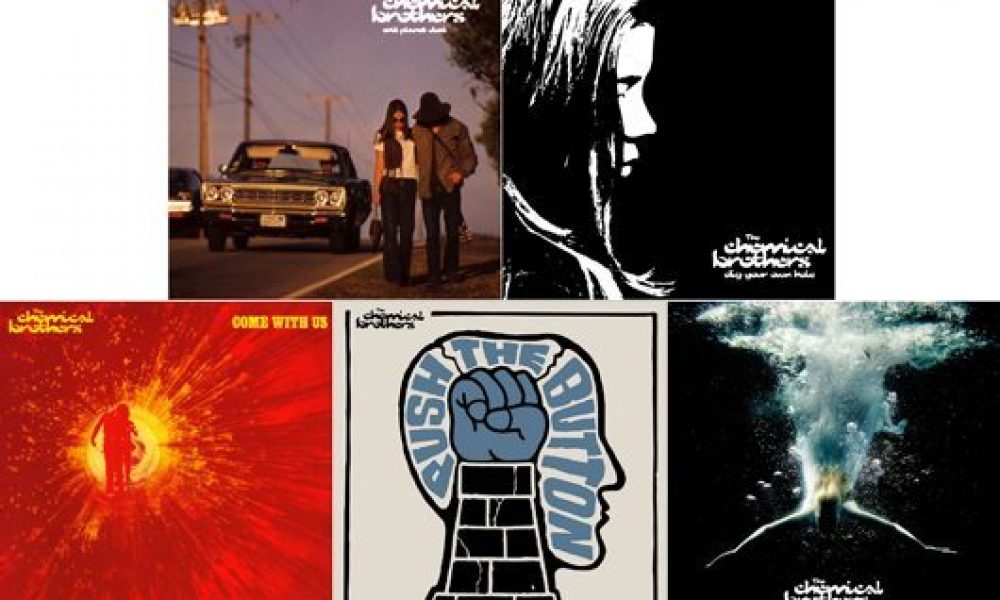 For almost three decades, Manchester electronica gods The Chemical Brothers have been unleashing mayhem on dancefloors across the globe, dropping block-rocking beats like they were atom bombs, and – following in the footsteps of some of their hometown's finest – straddling both the dance and the indie rock worlds with collaborations with the likes of Noel Gallagher and Joy Division/New Order icon Bernard Sumner.
On 18 November, five of the Brothers' classic albums will be reissued on vinyl (with We Are The Night to follow at a later date), making them available on the format for the first time in years alongside 1999's Surrender and their critically hailed latest excursion, the UK chart-topping Born In The Echoes.
Essentially single-handedly inventing the big beat subgenre with their debut album, the UK Top 10 entry Exit Planet Dust, The Chemical Brothers – Ed Simons and Tom Rowlands – quickly launched themselves into the stratosphere, following it up with 1997's Dig Your Own Hole – an album which saw them transcend their roots, drawing on strains of psychedelia and boasting the chart-topping Beatles homage 'Setting Sun'.
The Chemical Brothers - Setting Sun (Official Music Video)
As the new millennium dawned, so The Chemical Brothers set their controls for the heart of new galaxies. Come With Us was too tempting an offer to refuse in 2002, becoming their third UK chart-topper in a row, while also assuming the No.1 spot in Australia and Ireland. Coming three years later, 2005's Push The Button was another raucous detonation, featuring hip-hop legend Q-Tip on vocals for the lead single, 'Galvanize'.
Fully rejuvenated as they cruised towards another new decade, Simons and Rowlands scored their fifth consecutive UK No.1 with We Are The Night, while 2010's Further took them into yet more unexplored territory, earning the duo a Grammy nomination for Best Electronica/Dance Album at the 2011 awards ceremony.
Feel as though there's a chemical imbalance in your life? Strap these on and take a journey into the furthest reaches of sound.
Format:
UK English