Def Leppard Create New 'Hysteria' With 30th Anniversary Reissues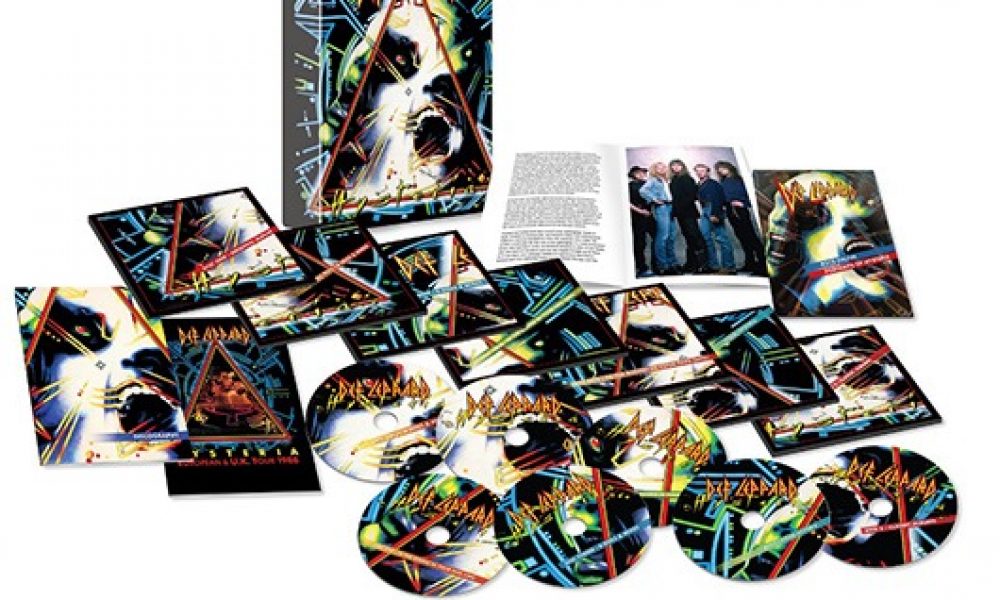 On 4 August, one of the biggest-selling and most significant British rock albums will celebrate its 30th anniversary in fine style. Def Leppard's worldwide 30 million-seller Hysteria is to be reissued by Bludgeon Riffola/Mercury/Universal Music in numerous formats and with newly-released and rare material.
The album will be available as a Super Deluxe 5-CD/2-DVD edition as well as Deluxe 3-CD, standard 1-CD and 2-LP black vinyl versions. There will also be a limited edition 2-LP coloured vinyl format. The reissue contains b-sides and live tracks and, for the first time, the audio for the live 'In The Round In Your Face.'
DEF LEPPARD - HYSTERIA 30th Anniversary Editions (Order Now)
Hysteria, which was Def Leppard's third consecutive collaboration with Robert John 'Mutt' Lange, was diamond-certified in the US and produced an extraordinary sequence of hit singles such as 'Pour Some Sugar On Me,' 'Animal,' 'Love Bites,' 'Hysteria,' 'Rocket' and 'Armageddon It.'
"It's hard to believe that it's been thirty years since the release of Hysteria," says Leppard frontman Joe Elliott, "as in some respects it really does seem like only yesterday. So, to mark this milestone, we wanted to do something very special for our fans and give them the definitive version of the album, one that incorporates all of the memories and milestones that we caught on tape and some of the madness that we got up to on the road. We hope it means as much to you as it does to us."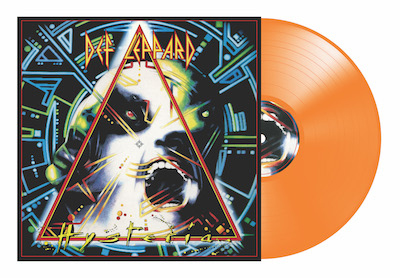 Adds lead guitarist Phil Collen: "I look back at the whole Hysteria experience with excitement along with fond and tragic memories. It was our commercial zenith thanks to 'Mutt' Lange's insistence that we create an artistic hybrid between hard rock and pop top 40 music using every genre available as an inspiration. It was a rock album that would garner seven hit singles. Mission accomplished."
The Super Deluxe edition of the Hysteria reissue includes no fewer than four books, with a "story of" and a photo book by Ross Halfin among them. The  Deluxe edition contains three CDs, while the vinyl version comprises two black LPs, along with a standard single CD. In addition, a limited edition 2-LP coloured vinyl version will be available for the  first time from the uDiscover Store.
Def Leppard are currently on a sold out concert tour of North America. For more information and dates, go to their website.
Order the Hysteria 30th anniversary editions.
Format:
UK English