Early Marvin Gaye For Vinyl Box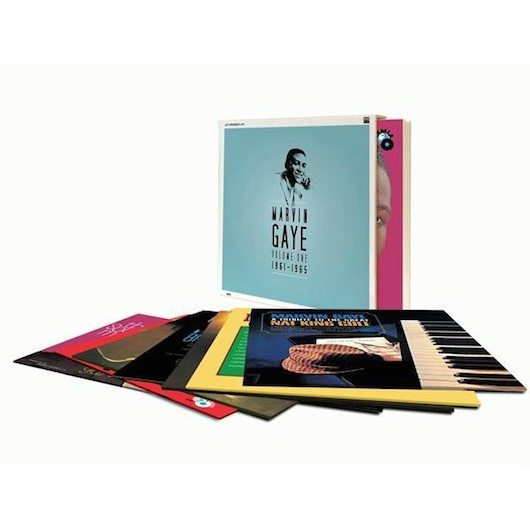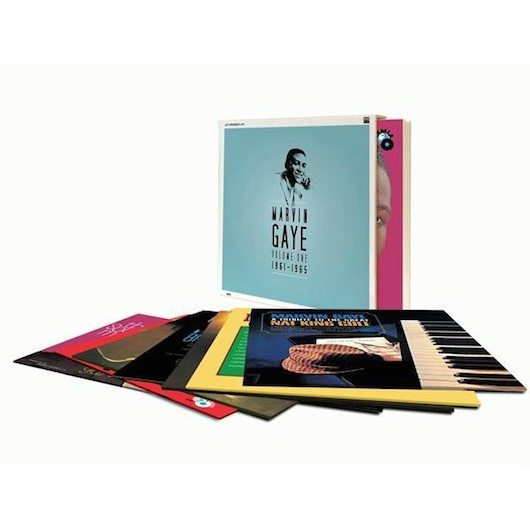 The first of what will be three vinyl box sets celebrating the catalogue of soul music giant Marvin Gaye will be released worldwide by USM on May 18.
'Marvin Gaye: 1961-1965' gathers together his first seven studio albums on 180g vinyl, three of them appearing as stereo mixes on LP for the first time. The records comprise his first six solo releases for Tamla, plus his duets collection with Mary Wells.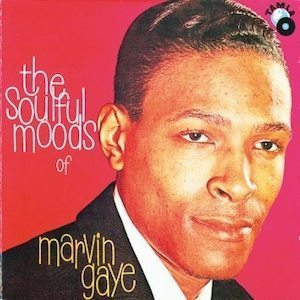 These early, formative albums in Gaye's recording story were either modest sellers or missed the US charts altogether, but they're a fascinating document of his developing talent and interpretative powers. The albums begin with 1961's 'The Soulful Moods' of Marvin Gaye,' only the second ever album release in Motown's history, after the debut set by the Miracles, 'Hi…We're The Miracles.'
That Gaye album was predominantly made up of standards, such as 'Witchcraft' and 'My Funny Valentine,' with some new material including Berry Gordy's 'Let Your Conscience Be Your Guide.' The sequence continues with 'That Stubborn Kinda Fellow' in 1963; his two solo sets the following year, 'When I'm Alone I Cry' and 'Hello Broadway' plus the collaboration with Wells, 'Together'; and 1965's 'How Sweet It Is To Be Loved By You' and 'A Tribute To The Great Nat 'King' Cole,' a nod to his great hero released nine months after Cole's death.
'Soulful Moods Of,' 'When I'm Alone I Cry' and 'That Stubborn Kind Of Fellow' are all appearing in their stereo mixes on vinyl for the first time in this box set, which is released just after the 31st anniversary of Gaye's sad passing on April 1, 1984.
Pre-order 'Marvin Gaye: 1961-1965' from uDiscover's Deluxe Audio Store
Listen to our Spotify sampler of the vinyl box set here: