Fred Astaire's Jazz Landmark 'The Astaire Story' Gets Anniversary Reissue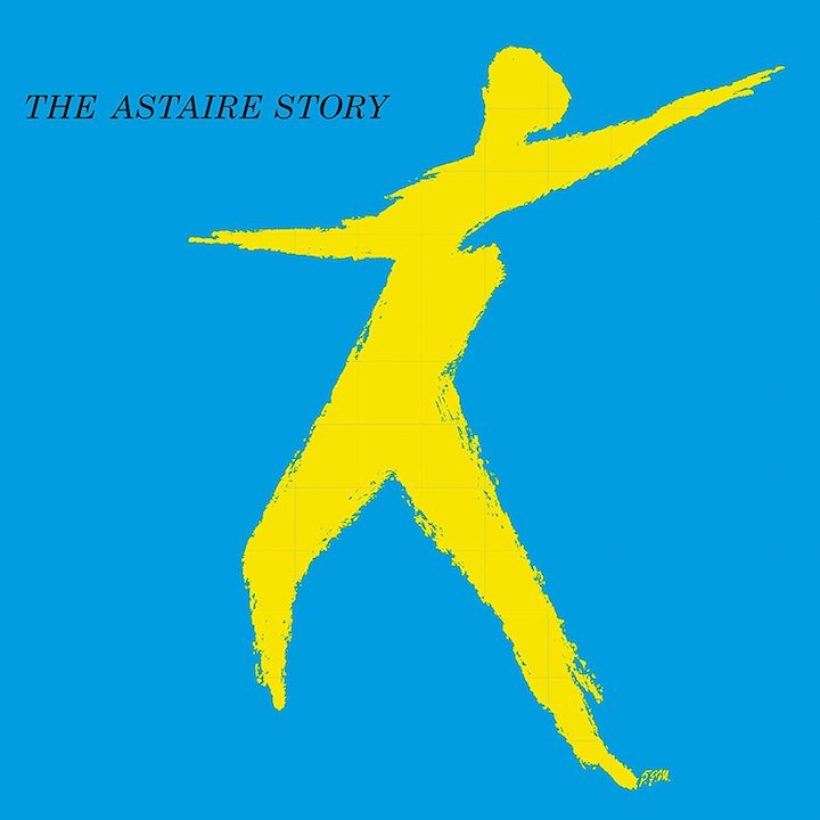 The Astaire Story, the most innovative and revered jazz recording in the storied career of dancer, singer and film star Fred Astaire, will be released by Verve/UMe as an expanded 2CD version and digital collection on 20 October.
Astaire made the recordings in 1952, at the age of 53, with the great pianist Oscar Peterson and an all-star jazz sextet, reviving songs that the Hollywood idol had made famous in the 1930s and '40s. The original three-LP release of 38 tracks (including three features for Astaire's tap dancing and the rousing 'Jam Session' instrumental) has been expanded for its 65th anniversary into a 41-track edition. It will include a previously unreleased alternate version of one of Astaire's trademark songs, 'I Won't Dance.' 
The album reissue will be presented in a novel way, reassembled to give it the shape of a soundtrack. The two 'Blues' bookend the release, with the 'Jam Session' serving as an "intermission." Astaire talks a little and sings through the recording, on which he is joined by Peterson and a group comprising Flip Phillips on tenor saxophone, trumpeter Charlie Shavers, Barney Kessel on guitar, bassist Ray Brown and drummer Alvin Stoller.

The Astaire Story includes versions of such trademark Astaire songs as 'Puttin'On The Ritz,' 'The Continental," 'Let's Call The Whole Thing Off,' "S Wonderful,' 'Cheek To Cheek,' 'Dancing In The Dark,' 'Top Hat, White Coat And Tails,' 'I Won't Dance,' 'No Strings' and  'A Foggy Day.' 19 of the songs originate from his  movies with Ginger Rogers; he also performs two of his own compositions, 'I'm Building Up To An Awful Letdown'  and   'Not My Girl.'
Order The Astaire Story here.
Track listing for The Astaire Story:
DISC 1
1. Overture: The Astaire Blues
2. Isn't This A Lovely Day
3. Puttin' On The Ritz
4. I Used To Be Color Blind
5. The Continental
6. Let's Call The Whole Thing Off
7. Change Partners
8. 'S Wonderful
9. Lovely To Look At
10. They All Laughed
11. Cheek To Cheek
12. Steppin' Out With My Baby
13. The Way You Look Tonight
14. I've Got My Eyes On You
15. Dancing In The Dark
16. The Carioca
17. Nice Work If You Can Get It
18. New Sun In The Sky
19. I Won't Dance
20. Fast Dances (ad lib)
DISC 2
1. Intermission: Jam Session For A Dancer
2. Top Hat, White Tie And Tails
3. No String, I'm Fancy Free
4. I Concentrate On You
5. I'm Putting All My Eggs In One Basket
6. A Fine Romance
7. Night And Day
8. Fascinating Rhythm
9. I Love Louisa
10. They Can't Take That Away From Me
11. Medium Dances
12. You're Easy To Dance With
13. A Needle In A Haystack
14. So Near And Yet So Far
15. A Foggy Day (In London Town)
16. Oh, Lady Be Good!
17. Slow Dances (ad lib)
18. I'm Building Up To An Awful Letdown
19. Not My Girl
Bonus Tracks
20. I Won't Dance
21. Exit Music: The Second Astaire Blues
Format:
UK English