Wilko Johnson Collection 'I Keep It To Myself' Out Now On Vinyl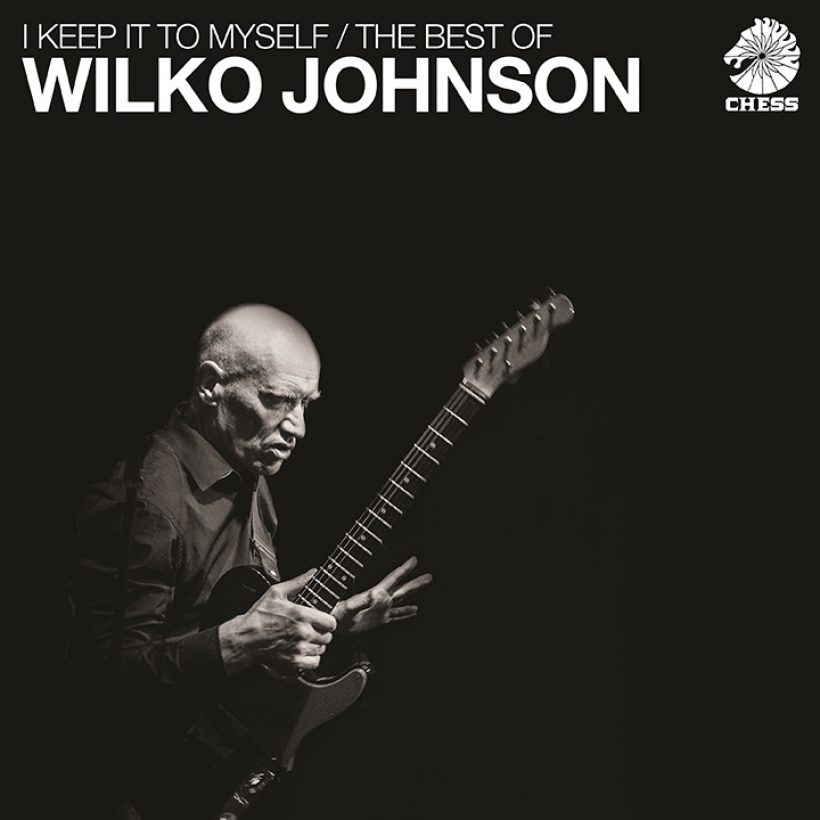 They say you don't know what you've got until it's gone. With the man born John Peter Wilkinson, however, we know exactly what we're lucky to have: a pioneer, a survivor, and one of the most beloved musicians of his generation. Last year's 2CD collection I Keep It To Myself was a sharp reminder of his talents, and the collection now finally appears on vinyl with a 2LP release.
Known to most as Wilko Johnson, the one-time Dr Feelgood guitarist cultivated a raucous, R&B-indebted style that helped presage punk in the mid-70s, before going on to play with Ian Dury And The Blockheads and lead his own Wilko Johnson Band throughout the 80s. Johnson's live shows have long assumed legendary status among his fervent fanbase, while his insatiable thirst for gut-bucket R&B, shot through with his own electrifying, bone-rattling stylings, has bequeathed a litter of compelling songs.
Who frontman Roger Daltrey knows a thing or two about unique guitarists, and a number of his collaborations with Wilko, on the UK No.3 album Going Back Home, which was released in 2014, appear on I Keep It To Myself. While the Daltry songs – among them 'Turned 21' and 'Ice On The Motorway' – bring Wilko's musical story up to date, the likes of 'Roxette' and 'She Does It Right' are newly recorded versions of Wilko-penned Dr Feelgood classics on which the guitarist gives his past a few fresh new licks.
Wilko Johnson, Roger Daltrey - I Keep It To Myself
As The Stranglers' bassist, Jean-Jacques Burnel, puts it: "… there is a bridge between the old times and the punk times. That bridge is exclusively the Feelgoods." And the foundations of that bridge are Wilko Johnson.
The I Keep It To Myself 2LP is out now. Scroll down to read the full tracklist and order the album here.
The full I Keep It To Myself tracklist is:
Disc One
'Roxette'
'She Does It Right'
'I Keep It To Myself'
'Ice On The Motorway'
'Back In The Night'
'Turned 21'
'Paradise'
'Barbed Wire Blues'
'Dr Dupree'
'Sneaking Suspicion'
'Living In The Heart Of Love'
'Some Kind Of Hero'
Disc Two
'Twenty Yards Behind'
'Out In The Traffic'
'Cairo Blues'
'The Hook'
'Keep On Loving You'
'All Right'
'When I'm Gone'
'Come Back And Love Me'
'She's Good Like That'
'The Beautiful Madrilena'
'Underneath Orion'
'Down By The Waterside'
'I Really Love Your Rock'n'Roll'
Format:
UK English