Let There Be Kraut! Brain Records Box Set Released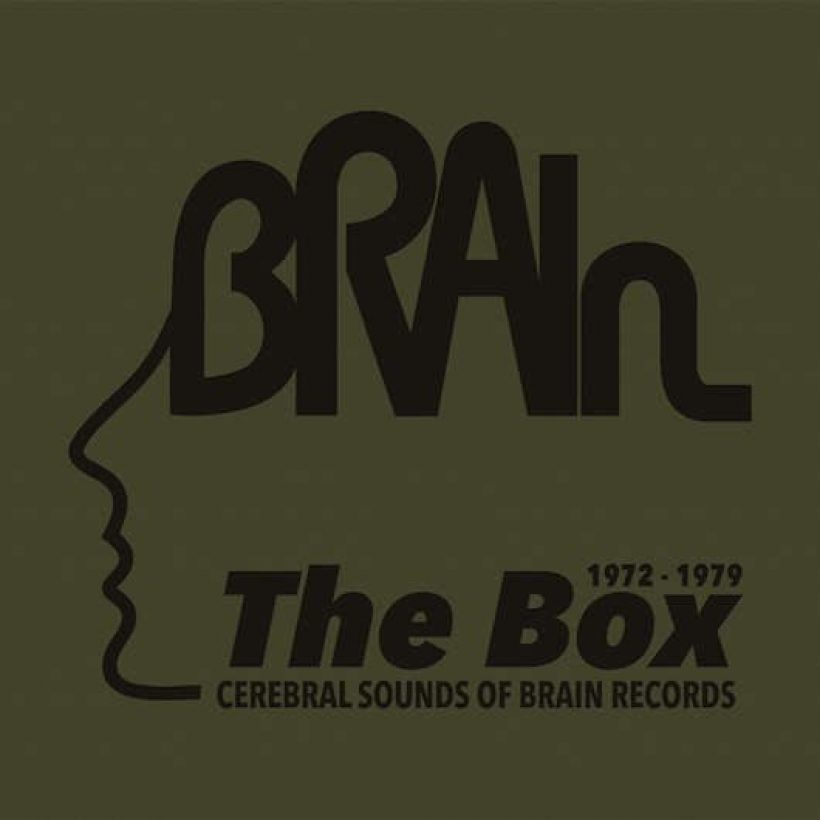 Capturing the wildly experimental and fertile musical period in West Germany known as 'krautrock', this limited box set represents the golden era of the genre and the label that made it happen, Brain Records.
The Brain Box – Cerebral Sounds Of Brain Records 1972-1979, is a collector's dream, featuring pioneering acts such as Cluster, Grobschnitt, Klaus Schulze, Guru Guru and other seminal groups from the post-psychedelic period.
In their effort to classify the diverse output of inventive, intense and joyous music coming out of Germany, English-speaking music journalists coined the term 'krautrock' and an international audience was born.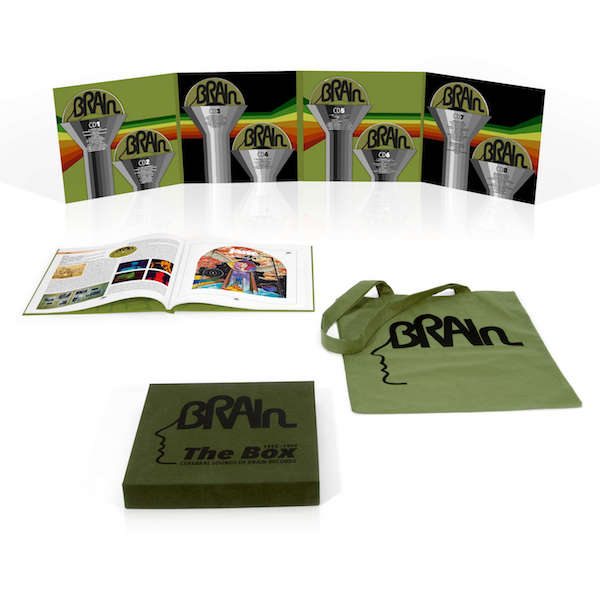 Many of these hard-to-find releases have now been meticulous assembled into one comprehensive box set containing 8 CDs (83 tracks), a 74-page hardcover book and a Brain logo tote bag set to hit the shelves 31 March 2017.
All of the tracks have been newly remastered by Eroc (former drummer of Grobschnitt and mastering guru) and the liner notes were written in English and German by Mark Powell, founder of the Esoteric Recordings label.
In addition to genre-defying bands like Embryo, Novalis, Wolfgang Dauner, Jane, SpyroGyra and Alexis Korner, the set also features tracks from the first Scorpions album on Brain, before they became a heavy metal band.
The retrospective box set also includes live recordings from the Brain Festival 1977 at the Grugahalle arena in Essen, Germany, which were previously only available on vinyl.
The Brain Box – Cerebral Sounds Of Brain Records 1972-1979 is out 31 March 2017. Read the full track list below.
CD1
Scorpions – 'Leave Me'
Gomorrha – 'I Turned To See Whose Voice It Was'
Jane – 'Daytime'
Wolfgang Dauner Group – 'Kamasutram'
Cluster – 'Plas'
Guru Guru – 'Oxymoron'
Grobschnitt – 'Wonderful Music'
Os Mundi – 'A Question Of Decision'
Creative Rock – 'Natron'
Gash – 'A Young Man's Gash, Part Two'
Sameti – 'Get Up Don't Sleep So Long'
Cornucopia – 'Morning Sun (Version 127)'
Emergency – 'I Know What's Wrong'
Guru Guru – 'Samantha's Rabbit'
CD2
Electric Sandwich – 'China'
Embryo Feat. Jimmy Jackson – 'Radio Marrakesch / Orient Express'
Lava – 'Tears Are Goin' Home'
Tangerine Dream – 'Circulation Of Events'
Thirsty Moon – 'Big City'
Guru Guru – 'The Story Of Life'
Sperrmüll – 'No Freak Out'
Novalis – 'Laughing'
Curly Curve – 'Shitkicker'
Harmonia – 'Watussi'
Embryo – 'A Place To Go'
CD3
Kollektiv – 'Rambo Zambo'
Thirsty Moon – 'You'll Never Come Back'
Yatha Sidhra – 'A Meditation Mass, Part Three'
Satin Whale – 'Desert Places'
Klaus Schulze – 'Ways Of Changes'
Emergency – 'No Compromise'
Jane – 'Waiting For The Sunshine'
Novalis – 'Dronsz'
CD4
Grobschnitt – 'Solar-Music, Part One'
Cluster – 'Caramba'
Klaus Schulze – 'Mindphaser'
Eroc – 'Des Zauberers Traum'
Release Music Orchestra – 'Slapstick'
Harmonia – 'Walky Talky'
Schicke, Führs & Fröhling – 'Explorer'
Emergency – 'No Compromise'
CD5
Jane – 'Windows' (Live)
Liliental – 'Vielharmonie'
Gate – 'Frankfurt'
Popol Vuh – 'Engel Der Gegenwart'
Führs & Fröhling – 'Ammerland'
Birth Control – 'Titanic'
Anyone's Daughter – 'Adonis, Part I: Come Away'
Anyone's Daughter – 'Adonis, Part Ii: The Disguise'
Anyone's Daughter – 'Adonis, Part Iii: Adonis'
Anyone's Daughter – 'Adonis, Part Iv: Epitaph'
CD6
Steamhammer – 'For Against'
Tasavallan Presidentti – 'Lounge'
Light – 'The Water'
Alexis Korner – 'You Got The Power (To Turn Me On)'
Atomic Rooster – 'Time Take My Life'
Spirogyra – 'Island'
Gryphon – 'Second Spasm'
Jukka Tolonen – 'Wanderland'
Tasavallan Presidentti – 'Milky Way Moses'
Locomotiv Gt – 'Intuition'
CD 7
Various – Brain-Festival Essen, 1977
Gate – 'Friedrichstr. 18'
Novalis – 'Wer Schmetterlinge Lachen Hört'
Release Music Orchestra – 'Rico'
Jane – 'Expectations'
Jane – 'Out In The Rain'
Message – 'River Field'
Guru Guru – 'I'm Really Into Rock'n'roll, Man'
Guru Guru – 'All We Need'
Ruphus – 'Second Corner'
Ruphus – 'No Deal'
Various – Brain-Festival Essen Ii, Pt I, 1978
Gate – 'Heart'
Gate – 'Herrenwies'
Führs & Fröhling – 'Every Land Tells A Story (Excerpt)'
CD 8
Various – Brain-Festival Essen Ii, Part Ii, 1978
Message – 'World Keeps On Turning'
Release Music Orchestra – 'New Day / Meadow'
Novalis – 'Astralis'
To Be – 'Drei In Drei'
To Be – 'Samba Für Heino Reher'
Schicke, Führs & Fröhling – 'Explorer / Wizzard'
Blonker – 'Mädchen'
Blonker – 'Irgendwie'
Ruphus – 'Joy'
Ruphus – 'Inner Voice'
Format:
UK English