Mozart Anniversary Honoured With 200CD Box Set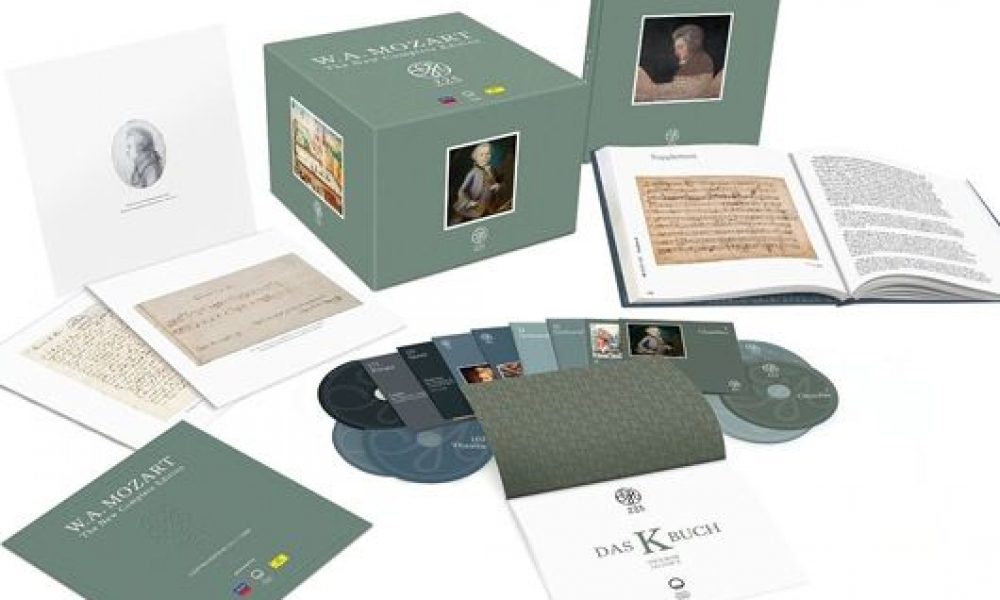 It's usually in the world of classic rock that a surprise finding of a rare or long-lost song causes collectors to catch their breaths – but the classical field has recently enjoyed its own Holy Grail discovery. Uncovered just last year, 'K477a' will make its worldwide debut on Mozart 225: The New Complete Edition, an epic, 200CD box set due for release on 28 October, in memory of the 225th anniversary of the composer's death.
Painstakingly compiled over 18 months, the collection, which is limited worldwide to 15,000 individually numbered boxes, showcases Mozart recordings from over 20 record labels – among them Decca and Deutsche Grammophon. Totalling over 240 hours of music – five hours' worth of which has been newly recorded – the set collects every piece of work that Mozart ever created; showcasing 600 soloists across 60 orchestras, it also offers devotees the opportunity to hear Mozart's music brought to life on both traditional and period instruments – including those played by Mozart himself.
A true labour of love, the box set's chronological sequencing allows for a comparison of Mozart's works written within the same period, an approach which is reflected in one of the two in-depth books that come with the set. Written by leading Mozart biographer Professor Cliff Eisen, the hardback biography included in Mozart 225 shines new light on the composer's life and is complemented by a second hardback, exclusive to the box set, which offers a slew of experts' fresh annotations on Mozart's astounding body of work.
Taken together, these 200 CDs and two books – along with five prints of autograph scores, the last-known portrait of Mozart and a letter to his father – represent the last word on Mozart's life and art. Launched at the Mozart-Wohnhaus in Salzburg on August 25, and created in partnership with the Salzburg Mozarteum Foundation, Mozart 225: The New Complete Edition is a true labour of love befitting one of the most important bodies of work from any composer in any musical genre.
Format:
UK English