Placebo Release A Fully Charged 'MTV Unplugged'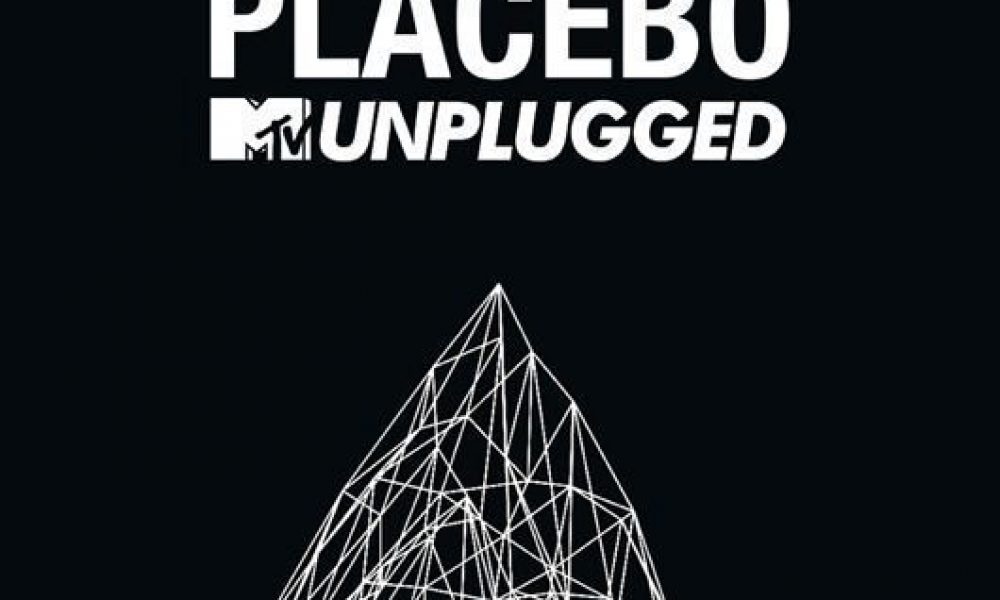 Placebo's landmark performance for the long-running MTV Unplugged series gets a full release on 27 November, capturing the band as fans have never heard – or even seen – them before. Taking to the stage at The London Studios on 19 August, the group worked up an astonishingly inventive light show for their performance, strafing the audience with monochromatic beams, while themselves appearing behind curtains of light that made the group seem like 19th-century Pepper's Ghost illusions.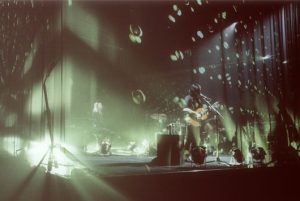 Refusing to play it safe and simply rework their setlist with acoustic guitars, frontman Brian Molko recalls, "It wasn't going to be enough to just sit at the piano and strip the songs down to their bare bones." Instead, they matched their visual ambitions with audio embellishments that took in Arabic and Indian percussion instruments alongside a string ensemble and a bizarre tube-shaped contraption that made an array of otherworldly sounds, depending on the way it was manipulated.
"We spent months preparing this," Molko says, adding: "We were constantly working on those songs and tweaking them, because this was completely unknown territory for us – totally outside of out comfort zone."
Further forcing the band to push themselves – not that they needed any encouragement – was their insistence on performing songs even they hadn't played live before, such as 'Bosco', and fitting the entire production – light show, new arrangements and instrumentation – around a new drummer, Matt Lunn, and a dozen guest musicians. "The biggest challenge was to recreate the songs in a new and appealing way," says Molko. "Because at the end of the day, we, too, wanted to be surprised. Multi-instrumentalist Stefan Olsdal adds: "Once we found out that we were going to play this show, we were on a mission to make our contribution to the MTV Unplugged story equally exciting for us and the audience."
Making good on their promise, Placebo masterminded a suitably extravagant performance – one that warrants a suitably extravagant release. Appearing in CD, double-vinyl, picture-disc vinyl, DVD and Blu-ray formats, MTV Unplugged not only immmortalises this astonishing night, but also begs the question: what the hell do Placebo have in store for their 20th anniversary?
Watch their astonishing performance of 'The Bitter End' below:
Format:
UK English