Rare Frank Zappa Recordings Set For Physical Release And Streaming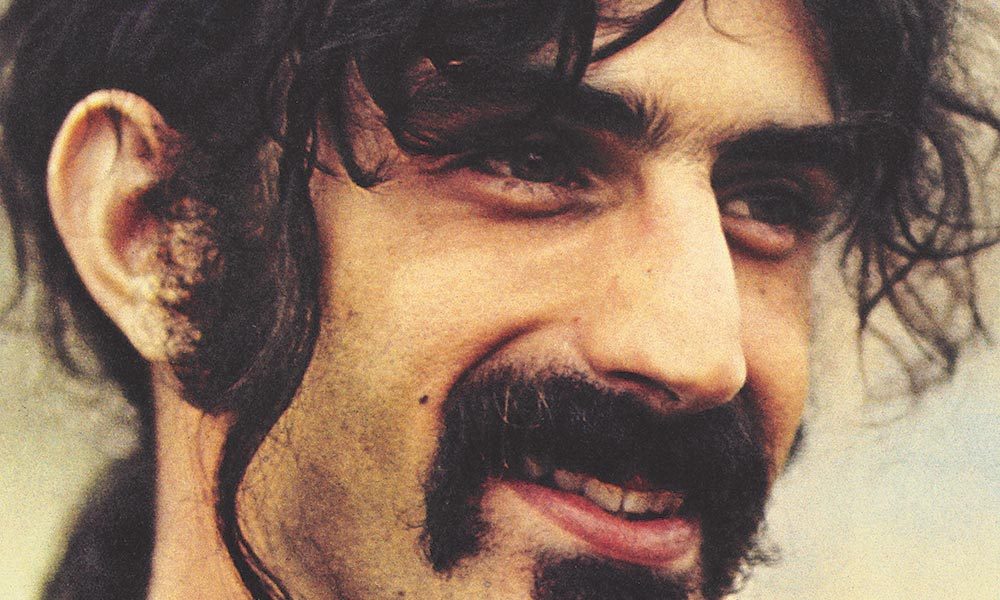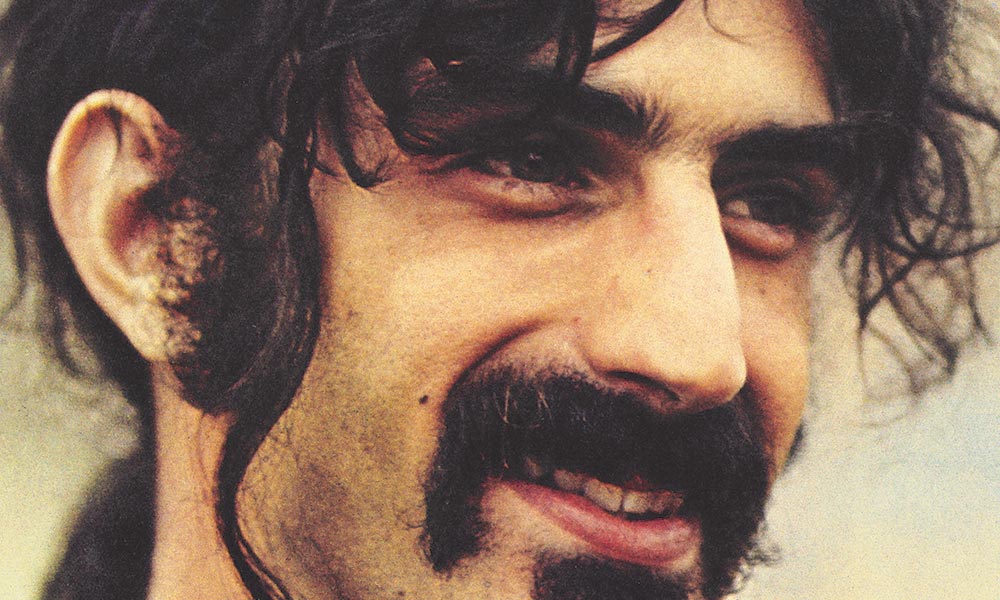 With such a prolific body of work, the Frank Zappa catalogue spans styles and decades and as a meticulous archivist of his own output, Zappa's vault was the stuff of legends.
Now thanks to the partnership between the Zappa Family Trust and UMe, 24 rare and limited release Frank Zappa recordings are being released and made available on streaming services. Recordings will be available on CD, download and streaming in the US on 24 March while internationally they'll be available digitally 24 March, with physical to follow on April 28.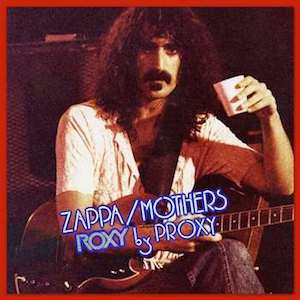 Like other legacy artists such as Prince, it's a huge boon for fans who have long awaited the rest of his catalogue to be made available on streaming.
Nine of the albums, including Zappa's 100th release, Dance Me This, and the live disc, Roxy By Proxy, have never been available for download or streaming until now.
"For more than two decades, the only place to get exclusive Frank Zappa albums was through our mail order and website. We are thrilled to be able to make these titles available to fans across the globe with the help of our friends at Universal," says Ahmet Zappa.
The career-spanning collection includes gems from Zappa's independent labels Barking Pumpkin, Vaulternative Records and Zappa Records and covers more than 20 years of releases, from his first records with the Mothers of Invention to 1994's posthumous release, Civilization Phaze III.
Like buried treasure emerging from the Zappa family vault, it's a collector's dream, featuring an eclectic array of live concerts, taped rehearsals, audio documentaries, archival recordings, the famed "Corsaga" series and other exciting audio ephemera.
Scroll down to read the full list and descriptions of each of the titles included in this release. You can pre-order the albums here.
A Token Of His Extreme (Zappa Records, 2013) CD
In August 1974, Frank Zappa and The Mothers of Invention taped two legendary sets at KCET TV Studios in Hollywood, CA. This popular footage was used by FZ in a number of different edits originally intended as a TV special and eventually featured in the home video release The Dub Room Special (1982). A Token Of His Extreme was officially issued on DVD in 2013 along with the release of the soundtrack on CD.
Buffalo (Vaulternative Records, 2007) 2CD
Originally released in 2007, Buffalo captures an entire concert recorded live at the Memorial Auditorium in Buffalo, NY on October 25, 1980. The original tapes were salvaged from the Vault by Vaultmeister Joe Travers and mixed by Grammy-Award winning engineer Frank Filipetti.
Carnegie Hall (Vaulternative Records, 2011) 4CD
As history would have it, and thanks to the persistence of promoter Ron Delsener, Frank Zappa & his Mothers actually played Carnegie Hall. The two shows on October 11th, 1971 were recorded for posterity to mono 1/4" tape using a concealed Nagra tape machine and a Electrovoice 664 microphone.
Civilization Phaze III (Barking Pumpkin, 1994) 2CD
Civilization Phaze III, one of the final projects to be finished by Zappa before his passing, completes the trilogy of Masterworks established first with Lumpy Gravy and We're Only In It For The Money in 1968. Originally envisioned as "Lumpy Gravy, Phase III," this music morphed over a period of years in various states of completion. Realized mainly on the Synclavier and including performances by the Ensemble Modern and newly recorded dialogue from inside the piano, Frank finally put the finishing touches on the double CD in 1992. It received a Grammy for Best Recording Package in 1995.
Congress Shall Make No Law…(Zappa Records, 2010) CD
Gail Zappa always said that FZ always made a point to "educate" his audience as well as entertain them. She continued on that note with this release, an informative document that focuses on the importance of FZ's testimonies to fight censorship. FZ's address to the Senate Committee Hearings in 1985 and to the Maryland State Legislature in 1986 are featured here in their entirety combined with various Synclavier and interview excerpts found in the Vault.
Dance Me This (Zappa Records, 2015) CD
The 100th release by the Zappa Family Trust and the last project to be finished by Frank Zappa before his passing, Dance Me This, was composed and realized on the Synclavier, FZ's go-to digital workstation that was state of the art at the time of the recording. The music is described by the Maestro as 'designed for modern dance groups.' The album was finished but shelved by the Trust until finally receiving its much anticipated release in 2015.
Everything Is Healing Nicely (Barking Pumpkin, 1999) CD
The Ensemble Modern from Frankfurt Germany spent a lot of time with Frank Zappa during the last few years of his life. As the group was working closely with Zappa preparing for a series of concerts scheduled in 1992 (to be known as "The Yellow Shark"), FZ, in his typical manner, was digitally recording every rehearsal. Everything Is Healing Nicely features highlights from those recordings, hand-picked by Zappa, compiled posthumously by then staff engineer Spence Chrislu, and released exclusively through mail order in 1999.
Feeding The Monkies At Ma Maison (Zappa Records, 2011) CD
Around 1987 or so, Frank Zappa completed a digital master of this title which was intended for a vinyl release. FZ never released it and re-worked some of the material for another project, mainly Civilization, Phaze III. Feeding The Monkies At Ma Maison, realized on the Synclavier, eventually found a release in original form in 2011. The CD contains unreleased compositions, unedited versions and added bonus tracks from the time period.
Frank Zappa Plays The Music of Frank Zappa (Barking Pumpkin, 1996) CD
When released on Halloween 1996, Frank Zappa Plays The Music Of Frank Zappa, A Memorial Tribute was considered to be an "Audio Tombstone" by the family. It features the three signature guitar pieces: 'Black Napkins', 'Zoot Allures' and 'Watermelon In Easter Hay' in their original released form (remastered) with added live versions that predate the issued masters. Also included is 'Merely A Blues In A: from Paris '74. A fitting "Memorial Tribute' indeed.
FZ: OZ (Vaulternative Records, 2002) 2CD
FZ:OZ is the very first release from Vaulternative Records, the label created by the Zappa Family Trust that focuses on material found in the infamous Zappa Vault. Released in 2002, this audio nugget contains an almost complete concert from FZ's second and final visit to Sydney, Australia in early 1976.
Format:
UK English