Rich Pickings From REM Vinyl Reissues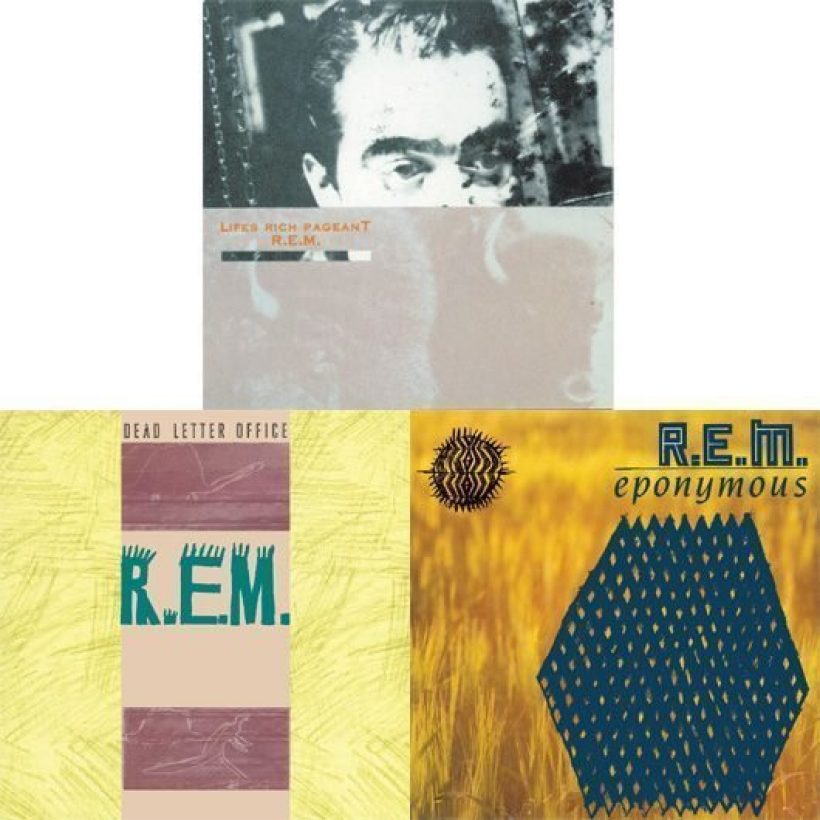 Towards the end of REM's tenure with indie imprint IRS, the group had already amassed a startling amount of work. A mere three years after releasing their debut, Murmur, they were onto their fourth album, 1986's Lifes Rich Pageant, and enjoying their highest US chart placing to date (it nestled just outside of the US Top 20). A firm fan favourite, the record saw REM team up with producer Don Gehman at John Mellencamp's Belmont Mall Studios for an indie rock classic that further established Michael Stipe, Mike Mills, Peter Buck and Bill Berry as thoughtful songwriters and musicians with a view to tackling wider issues (lead single 'Fall On Me' took the group's ecological message into the Top 100 of the single chart).
Increasingly ready to make the leap into the mainstream, REM were also beginning to consolidate on their past. A pair of compilation albums, 1987's Dead Letter Office and the following year's Eponymous, offered fans an alternate history though the group's first half-decade on record. By focusing mainly on B-sides (with a nod to the then unreleased Reckoning outtake, 'White Tornado'), Dead Letter Office was also something of a trawl through the group's own record collection, picking off covers that they'd released on singles to date, among them takes on The Velvet Underground's 'Femme Fatale', 'There She Goes Again' and 'Pale Blue Eyes', and Aerosmith's 'Toys In The Attic', along with rare band originals such as 'Burning Hell' and 'Rotary Ten'. Eponymous, meanwhile, was a greatest hits set with a few differences. Their final IRS release, it included singles such as 'So. Central Rain (I'm Sorry)' and '(Don't Go Back To) Rockville', along with the original 1981 Hib-Tone version of 'Radio Free Europe' and a stray cut, 'Romance', originally issued on the soundtrack to the film Made In Heaven.
All three will be reissued on vinyl on 29 July, with Dead Letter Office and Eponymous finding their way onto the black stuff for the first time since their original releases almost 30 years ago. A rich pageant, indeed… Order them here:
Format:
UK English