Rock Icons Procol Harum Announce 'Novum', First New Album In 14 Years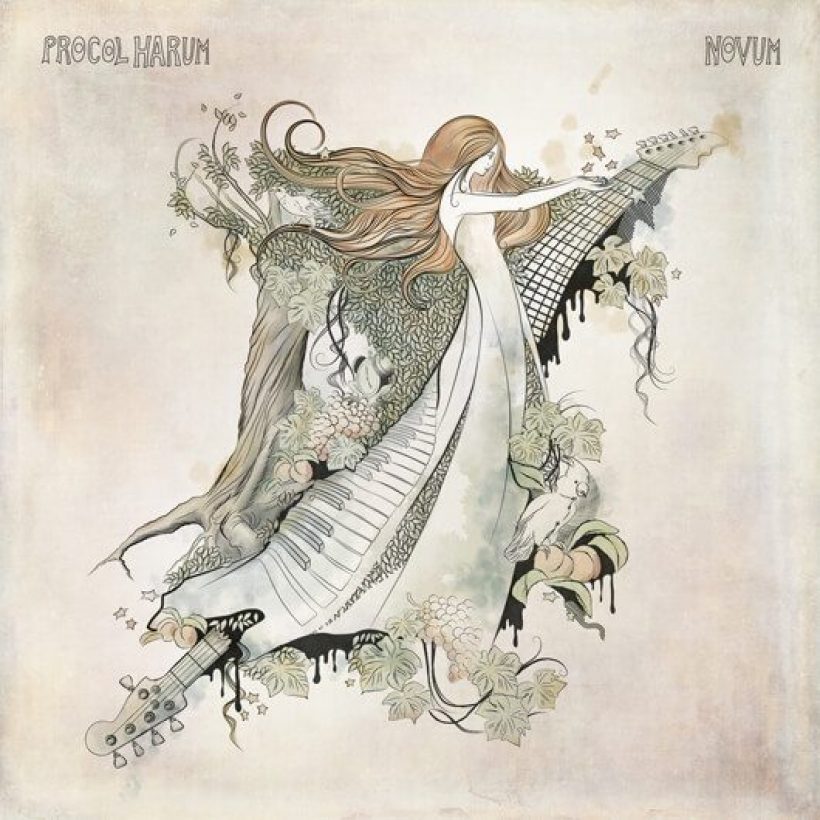 Procol Harum do things their own way – and they're not afraid to take their time about it. Fourteen years after the release of their 2003 album, The Well's On Fire, the group will release their 13th studio album, Novum, on 21 April.
Though it's taken over a decade to surface, the album's release is perfectly timed. 2017 marks the 50th anniversary of the band, who made their name in 1967 with the stunning debut single 'A Whiter Shade Of Pale'. Still one of the biggest-selling singles of all time, the song remains a baroque pop classic and set the band on a unique path, traversing psych, prog rock and blues music in their remarkable five-decade career.
Novum's album cover nods to the band's all important starting point, taking the artwork for their self-titled debut album and reimagining it anew. As detailed and evocative as Procol Harum's music, the design is also, like the album's title, a clear sign that Novum marks a new stage for the band.
Written and recorded by the long-term line-up that has been together since the early 90s (including Jethro Tull, Van Morrison and Pete Townshend alumni), Novum also saw Pete Brown enter the fold to contribute lyrics to many of the songs. Best known for penning lyrics to some of Cream's finest moments ('I Feel Free' and 'White Room' among them), and fronting his own outfits Battered Ornaments and Piblokto!, his presence gives Novum a unique perspective among Procol Harum albums.
"Something special was needed," says founding member and frontman Gary Brooker. "I believe [Novum] to be one of the finest Procol Harum albums ever."
Doubtless, fans will agree.
The full Novum tracklist is:
'I Told On You'
'Last Chance Motel'
'Image Of The Beast'
'Soldier'
'Don't Get Caught'
'Neighbour'
'Sunday Morning'
'Businessman'
'Can't Say That'
'The Only One'
'Somewhen'
Format:
UK English