Say Hello To New Marc Almond And Soft Cell Best Of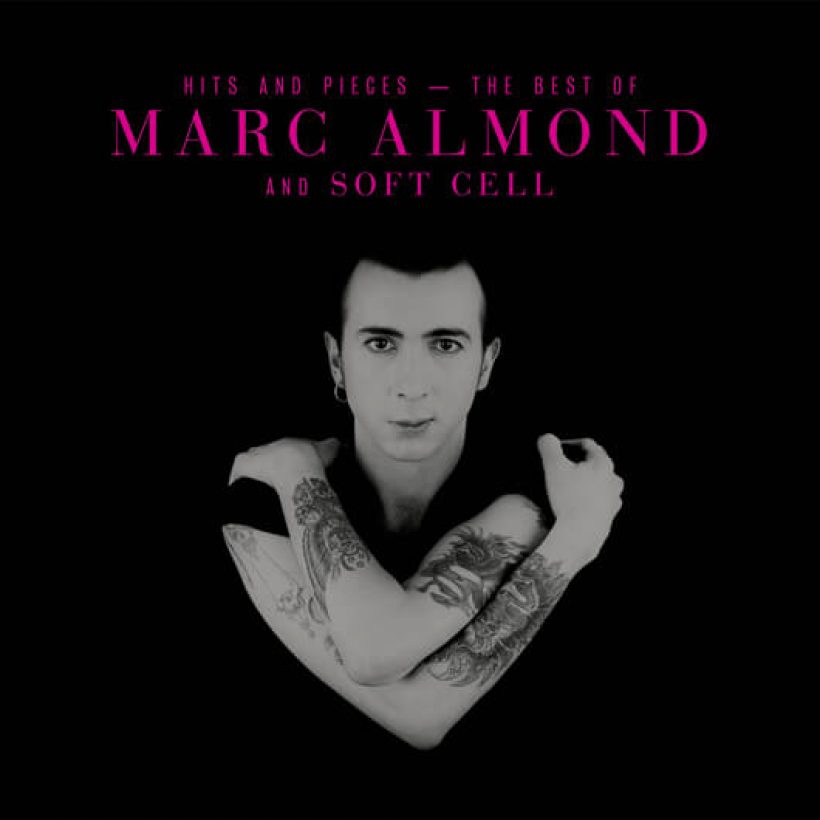 With an unquenchable thirst for the new, Marc Almond has remained one of music's most vital voices. Having made his name as one half of Soft Cell, the duo with whom he straddled the pop world with a string of hits, Almond went on to launch a solo career that has seen him tackle everything from Jacques Brel covers to Russian torch songs. Seemingly fearless, he has amassed a body of work as bamboozling as it is compelling.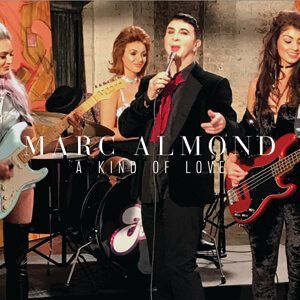 Released in advance of a UK tour, the 2CD compilation Hits And Pieces: The Best Of Marc Almond And Soft Cell will help make sense of Almond's three-and-a-half-decade career, distilling it down to some of his most essential waxings. As well as including the previously unreleased single 'A Kind Of Love', the "hits" in the package boast such beauties as Soft Cell's immortal cover of Gloria Jones' 'Tainted Love' and the group's own elegantly wasted electro-pop outing 'Bedsitter'; the "pieces" include 'The Dancing Marquis' from Almond's 2014 solo album of the same name, which collected songs originally released on standalone EPs.
In between, the collection also drops in on some of Almond's celebrated collaborations, not least a cover of the disco classic 'I Feel Love', recorded with Bronski Beat, and Almond's UK chart-topping duet of 'Something's Gotten Hold Of My Heart', recorded with pop icon Gene Pitney. Taken together, its 36 tracks offer a succinct introduction to Almond's gloriously sprawling career, and will doubtless send many new converts hunting for more.
Available in both single CD and 2CD formats, Hits And Pieces: The Best Of Marc Almond And Soft Cell is out now. Scroll down to read the full 2CD tracklisting, and order the collection here.
The full Hits & Pieces: The Very Best Of Marc Almond And Soft Cell tracklisting is:
CD1
Soft Cell: 'Memorabilia'
Soft Cell: 'Tainted Love'/'Where Did Our Love Go' (Original 12" Version)
Soft Cell: 'Bedsitter'
Soft Cell: 'Say Hello Wave Goodbye'
Soft Cell: 'Torch'
Soft Cell: 'What!'
Soft Cell: 'Where The Heart Is'
Soft Cell: 'Soul Inside' (Extended Single Version)
Soft Cell: 'Down In The Subway' (Extended Single Version)
Bronski Beat With Marc Almond: 'I Feel Love (Full Length Version)'
Marc & The Mambas: 'Black Heart'
Marc Almond: 'Stories Of Johnny'
Marc Almond: 'Melancholy Rose'
Marc Almond: 'Tears Run Rings'
Marc Almond: 'Ruby Red'
Marc Almond With Gene Pitney: 'Something's Gotten Hold Of My Heart'
Marc Almond: 'A Lover Spurned'
CD2
Marc Almond: 'The Desperate Hours'
Marc Almond: 'My Hand Over My Heart'
Marc Almond: 'Jacky'
Marc Almond: 'The Days Of Pearly Spencer'
Marc Almond: 'What Makes A Man' (Live)
Marc Almond: 'The Idol'
Marc Almond: 'Adored And Explored'
Marc Almond: 'Brilliant Creatures'
Marc Almond: 'Child Star'
Marc Almond: 'Tragedy (Take A Look And See)'
Marc Almond: 'Glorious'
Marc Almond: 'Variety'
Marc Almond: 'Burn Bright'
Marc Almond: 'The Dancing Marquis'
Marc Almond: 'Bad To Me'
Marc Almond: 'Scar'
Marc Almond: 'A Kind Of Love' (Full Length Version)
Marc Almond, Jools Holland And The Rhythm & Blues Orchestra: 'Tainted Love'
Format:
UK English