Steve Miller Band Announces 'Ultimate Hits' With Unreleased Rarities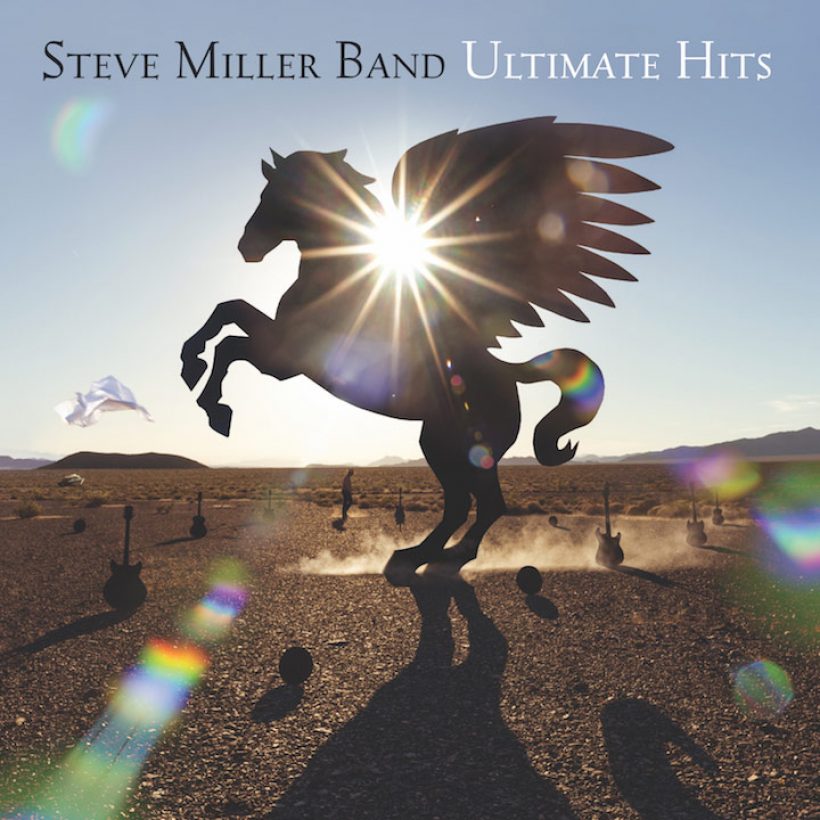 With one of the most enviable and enduring careers in rock, Steve Miller had an embarrassing wealth of songs to choose from when it came to putting together a new compilation. Presiding over 24 albums with the Steve Miller Band, Miller personally chose songs that would truly represent his wildly prolific and varied career for two new, Steve Miller Band Ultimate Hits collections, to be released 15 September by Capitol/UMe.
The new Ultimate Hits compilation is available for pre-order today as a 1CD and digital edition that features 22 essential Steve Miller Band tracks, three previously unreleased rarities and as an expanded 2CD and digital deluxe edition with 40 tracks that includes all their top hits, live tracks and eight previously unreleased recordings from the studio and the stage.
The 1CD and digital edition includes two previously unreleased live recordings of 'Living In The USA' and 'Space Cowboy' as well as a Steve Miller solo recording of 'Seasons', while the 2CD and digital deluxe edition features those same rarities, along with five additional unreleased studio and live recordings that include a demo version of 'Take The Money And Run'. Both editions are also available for pre-order on 180-gram vinyl in 2LP and 4LP deluxe packages, and are set for release 27 October.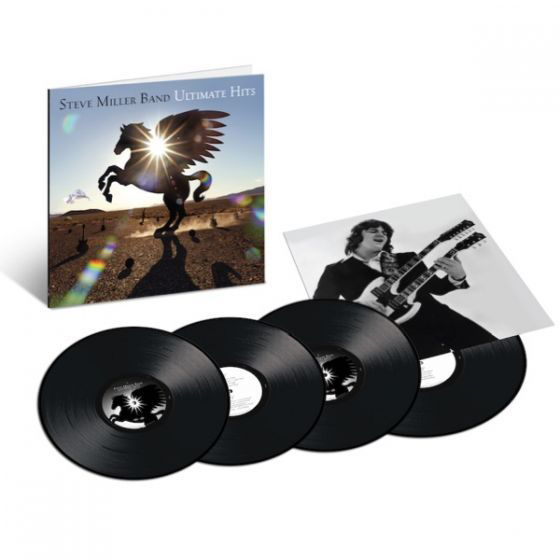 These compilations are just the first set of releases of what lies ahead for Miller, after it was announced he was bringing his entire catalogue back to Capitol, the label where he first started his career. Miller has opened his "vault" so to speak with a vast archive of music, footage, photos, memorabilia, artwork, handwritten notes, journals, and more to feature into upcoming releases. Miller also spoke about the process of putting this ambitious compilation together, saying:
"Selecting material to include in these two collections and revisiting the creation of these recordings I'm reminded of how I learned to make multi-track recordings from Les Paul and play lead guitar from T Bone Walker. I've been blessed to work with so many wonderful musicians and engineers and friends over the years. I hope you enjoy this as much I did putting this together for you."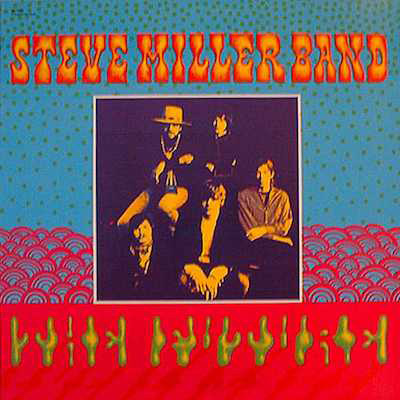 While Miller enjoyed mid-70s radio dominance with hits like 'Take The Money And Run', 'Rock'n Me', 'Jet Airliner', 'The Joker', 'Abracadabra', 'Jungle Love' and most famously, 'Fly Like An Eagle', this collection spans his early experimental work and his Blues-influenced releases.
It starts with his early Capitol releases in 1968, when he was mainstay of the San Francisco music scene, featuring songs 'Baby's Callin' Me Home' from Children Of The Future to 'Living In The USA' from Sailor, both produced by the legendary producer Glyn Johns.
These albums reflected two side of Miller's early career, his early days as a Blues musician in Chicago's South Side and the psychedelic leanings of San Francisco's Haight-Ashbury. Born with a musical pedigree (his jazz loving parents were close friends of Les Paul and Mary Ford), Miller was able to adapt his early learnings and experiment with various genres and styles before he perfected the art of radio-ready pop rock. The deluxe edition even features a recording of Miller at age five talking to his godfather Les Paul.
Following his early 60s successes was the band's third album, Brave New World, officially branding Miller the 'Space Cowboy' and also featured labelmate Paul McCartney on drums, bass and harmonies on 'M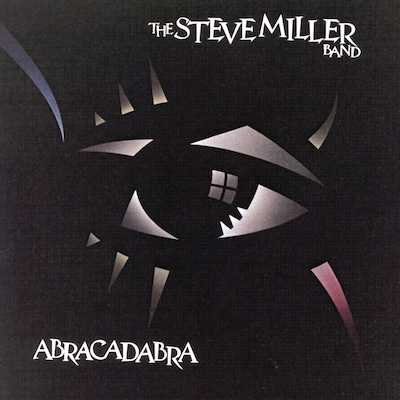 y Dark Hour', credited as Paul Ramon. Their 1969 release, Your Saving Grace would harken back to the band's early blues roots and traded in more psychedelic meanderings for the downright funky, 'Little Girl'.
Then came the decade defined by multi-platinum hit albums, from his self-produced, career-breakthrough, The Joker (1973), followed by Fly Like an Eagle (1976) and Book of Dreams (1977). The following year, Capitol released his Greatest Hits 1974–78 album, which went on to sell more then 17 million copies worldwide.
By the time the 80s rolled away, Miller hasn't lost any steam and put out arguably his most recognizable hit, 'Abracadabra', the title track of his 1982 album. One of the deeper cuts on the compilation is the synth-heavy 'Italian X Rays', the title track from Miller's more adventurous 1984 release.
What seems like light years away from his radio hits, Italian X-Rays features the same top-notch songwriting while employing the slick instrumentation of the day. The compilation may be called "Ultimate Hits", but really it offers a deeper look into one of the true architects of pop-rock today.
Steve Miller Band's Ultimate Hits CD and digital collection is due for release on 15 September and can be ordered in standard or deluxe version. The vinyl editions will be out on 27 October. You can catch him on tour this summer and scroll down for full tracklisting. 
Steve Miller Band: Ultimate Hits [1CD; Digital; 2LP]
1. Harmony Of The Spheres 2
2. Steve Miller at age five talking to his Godfather Les Paul
3. Take The Money And Run
4. Rock'n Me
5. The Stake
6. Threshold
7. Jet Airliner
8. The Joker
9. Abracadabra
10. Jungle Love
11. Swingtown
12. Dance, Dance, Dance
13. Serenade From The Stars
14. Space Intro
15. Fly Like An Eagle
16. Wild Mountain Honey
17. Living In The USA (Live – Previously Unreleased)
18. Space Cowboy (Live – Previously Unreleased)
19. Seasons (Previously Unreleased)
20. I Want To Make The World Turn Around
21. Winter Time
22. The Window
Steve Miller Band: Ultimate Hits (Deluxe Edition) [2CD, Digital; 4LP]
CD 1
1. Steve Miller at age five talking to his Godfather Les Paul
2. Gangster Of Love (Live – Previously Unreleased)
3. The Joker
4. Baby's Callin' Me Home (Previously Unreleased)
5. My Dark Hour
6. Little Girl
7. Living In The USA (Live – Previously Unreleased)
8. Space Cowboy (Live – Previously Unreleased)
9. Seasons (Previously Unreleased)
10. Journey From Eden
11. Shu Ba Da Du Ma Ma Ma Ma
12. Going To Mexico
13. Kow Kow Calculator (Live – Previously Unreleased)
14. Come On In My Kitchen (Live)
15. Sugar Babe (Live)
16. The Lovin' Cup (Live)
17. Dance, Dance, Dance
18. Take The Money And Run
19. Rock'n Me
20. Space Intro
21. Fly Like An Eagle
CD 2
1. Wild Mountain Honey
2. The Window
3. Take The Money And Run (Demo) (Previously Unreleased)
4. In The Midnight Hour (Previously Unreleased)
5. Jungle Love
6. Threshold
7. Jet Airliner
8. The Stake
9. Swingtown
10. Serenade From The Stars
11. True Fine Love
12. Heart Like A Wheel
13. Abracadabra
14. I Want To Make The World Turn Around
15. Italian X Rays
16. Don't Cha Know
17. Cry Cry Cry
18. Stranger Blues
19. Behind The Barn
Format:
UK English